We are gearing up for another Ultimate Guide to Repeats Workshop (class starts April 29th!) and several graduates of the February workshop were kind enough to allow me to share their course projects along with the inspiration behind each pattern. Based upon student reviews and the growth that I witnessed, these four weeks were TRANSFORMATIONAL and I am honored to be able to work with such an open and supportive community of designers. As a thank you, and to spread the word about what we are doing, we are offering a two week free training program for designers interested in improving the professionalism of their artwork. Learn more here.
These patterns were developed during the first week of the workshop, which focuses on production techniques and set layouts.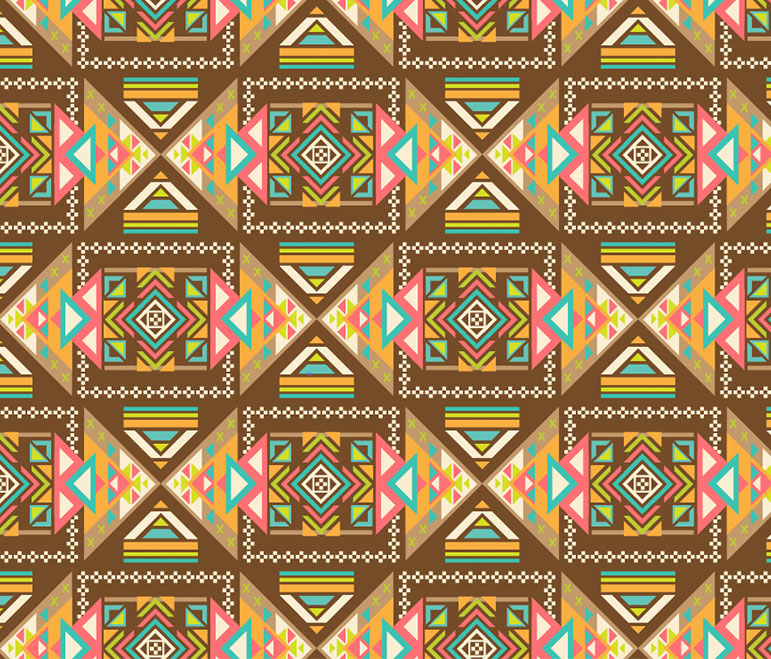 Featured Designer: Joanne Paynter

What was your inspiration behind this design?
I love to travel and I get a lot of my print inspiration in doing so. One of my favorite trips to Mexico was to the the Riviera Maya with my sister. On our trip we visited the ruins of  Chichen Itza, Coba and Tulum. Looking back on our trip photos I pulled inspiration of color, line and shape in creating this print. I wanted to give it a literal brick by brick feel as this was the most amazing thing we took from visiting these breathtaking ruins.
What was your biggest take away from the UGTR?
My biggest take away from the course would probably have to be learning how to create repeating patterns in Photoshop as I have only used Illustrator up until now. I am really  loving the new Pattern Tool in CS6 and just amazed by all the skills I have taken away from Michelle by attending this online course.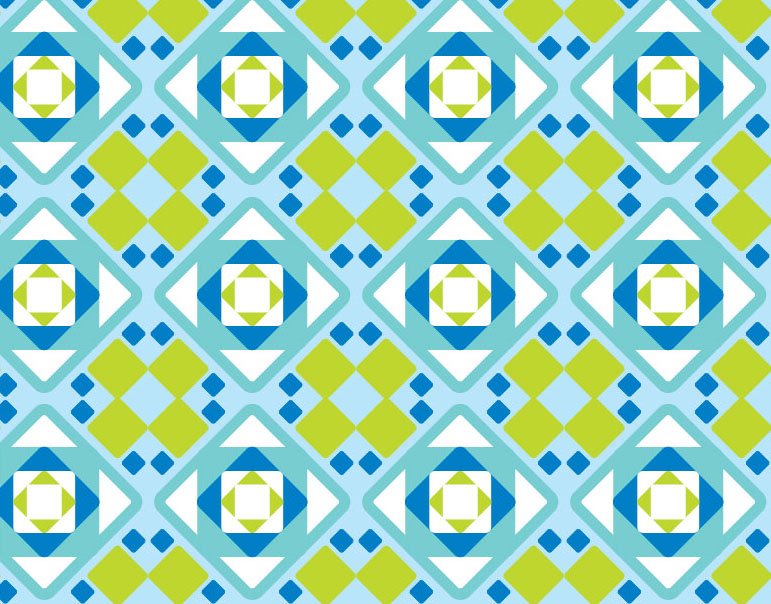 Featured Designer: Sue Mattero

What was your biggest take away from the UGTR?
UGTR e-course really IS the ultimate guide. The tutorials explore pattern in great detail, from printing methods, to repeat methods in Adobe Illustrator and Photoshop. Although the course is geared to textile design, all techniques are great for any design that requires a pattern: gift wrap, bags, tags, etc. I highly recommend UGTR to anyone who wants to get a solid handle on everything you'll need to know about repeating patterns from a professional in the field.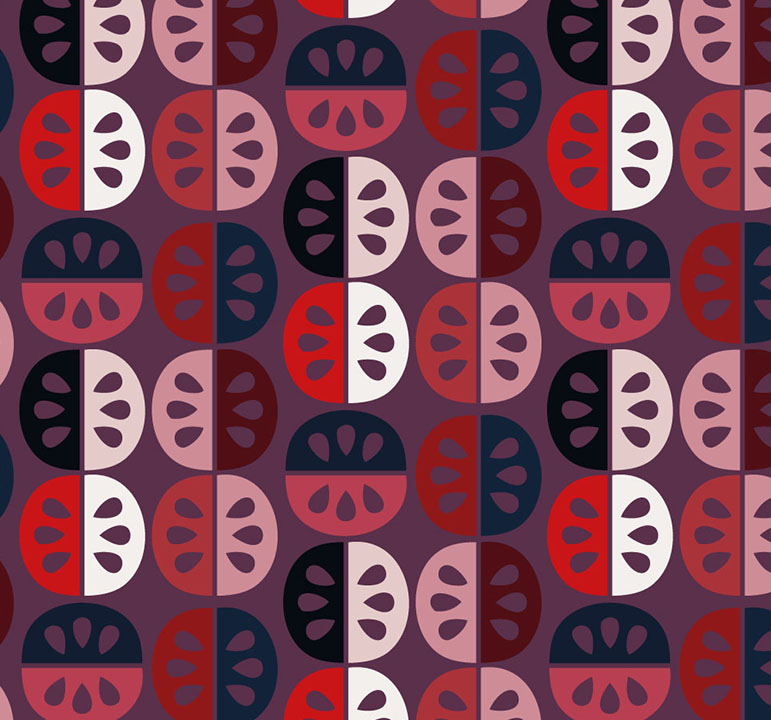 Featured Designer: Libby Heasman of Crimson Pear
What was your inspiration behind this design?
My design was made recently using the centre of the pear in my logo. My logo is about to change and I was quite obsessed with fruit motifs at the time so I thought it would be cool to turn the 'seeds' into a design.
What was your biggest take away from the UGTR?
The course provided so much great information that is just not available anywhere else, and trust me I've looked. Michelle really knows her stuff and it wasn't just the pattern making tips and tricks, which were truly awesome, but also the industry information. For me the biggest lesson was manipulating my designs in Illustrator, these videos were so helpful and I've watched them many times since the course.