Today I am so thrilled to turn the spotlight on Textile Design Lab member Casey Saccomanno, whose intricate hand-painted style never ceases to make my mouth drop open and my eyes widen in awe. Casey puts such care into every detail of every pattern, and it is truly inspiring to see. I hope you enjoy getting to know Casey better in today's interview! -Chelsea
Tell us a bit about yourself. Where are you from? What is your career background and what drew you to textile design?
When I was 8 years old, I learned how to sew from my seamstress grandmother and was interested in creating clothing, art, accessories with a handmade approach ever since. I am originally from New Jersey and I attended Philadelphia University in 2004 to study fashion design. After graduation, I moved up to New York and worked as a women's wear fashion designer for a few companies including New York & Company and the Dillards Reba & Nurture lines. In my last job, I had the opportunity to work on creating hand drawn prints for dresses, skirts, and tops I was designing for the line. I fell in love with the process and decided that the next step in my career should be in apparel print design.
What courses have you taken in the Textile Design Lab? What is your favorite aspect of the Lab?
I have completed The Sellable Sketch and The Ultimate Guide to Repeats, both helped me build my portfolio and feel more confident with the technical process of building balanced perfectly repeated prints. I love that the entire website is geared towards artists that want to grow their career in print design, before joining the Lab I was completely self taught and had a lot of questions that I couldn't find answers to. I love that the Textile Design Lab helps members learn about all aspects of the process from creative to technical and can get feedback on their work from members and staff in the group forums.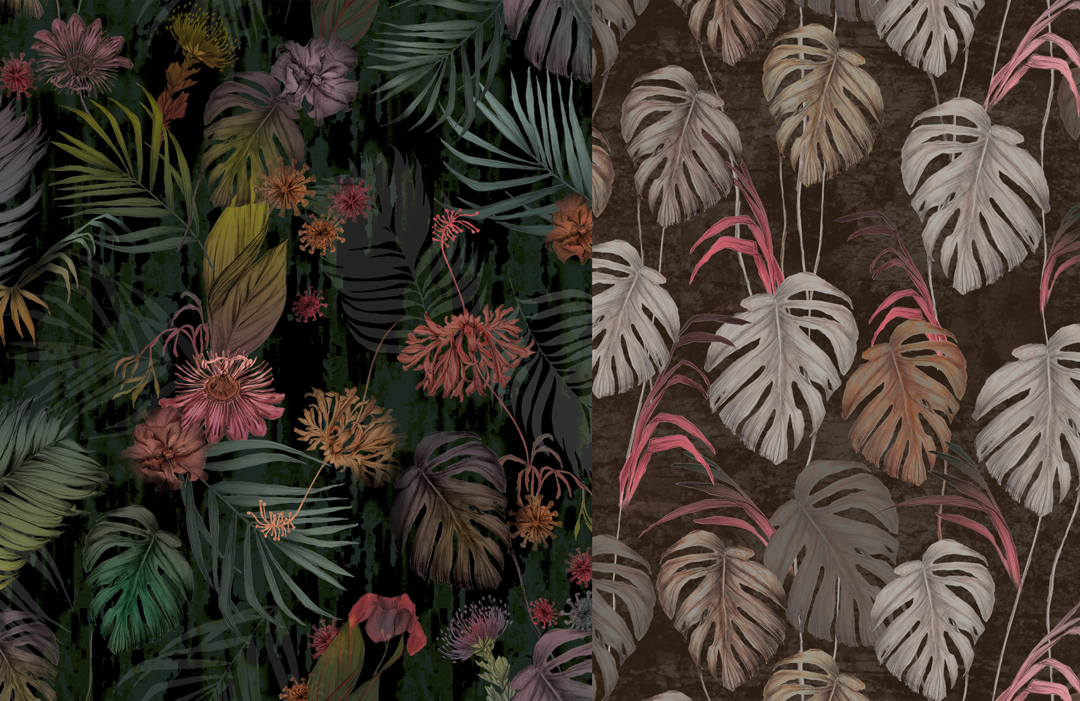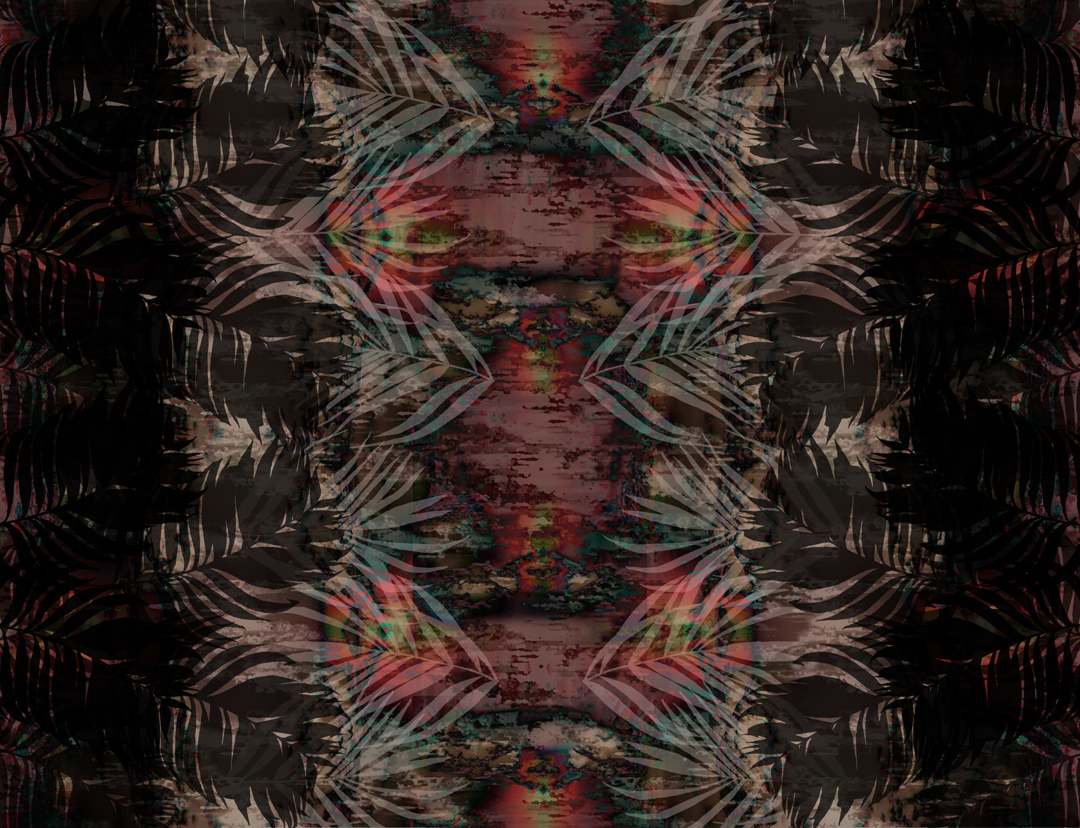 What projects are you currently working on?
I am freelancing part-time at a few companies in New York City, designing prints for a bohemian boutique label called Threaded Earth which will be launching a new apparel line in a few months (http://threadedearth.com.au), as well as working on prints to sell on Society6! Recently, I have worked with a Brooklyn based fiber/street artist London Kaye on some crochet installations in Times Square and for Lion Brand Yarn company. Many opportunities I have found recently were through connections made on social media outlets such as Instagram.
Today I started illustrating all types of insects with wings, the intricate wing structure of butterflies and dragonflies is so interesting to me, so in the next week I will be developing some conversational prints for Society6 based on this inspiration.
Where do you find inspiration when creating a pattern? 
So many things in nature inspire me…feathers, plants, animals, the universe, moons, stars, flowers, and crystals to name a few. I try to take a lot of pictures when traveling of beautiful places and objects. I feel as a designer, I always have to be looking for new inspiration and trying to find a fresh way of translating it into my artworks. Sometimes my watercolor paints are the main inspiration of my work, I love playing with new techniques to create interesting textures and patterns.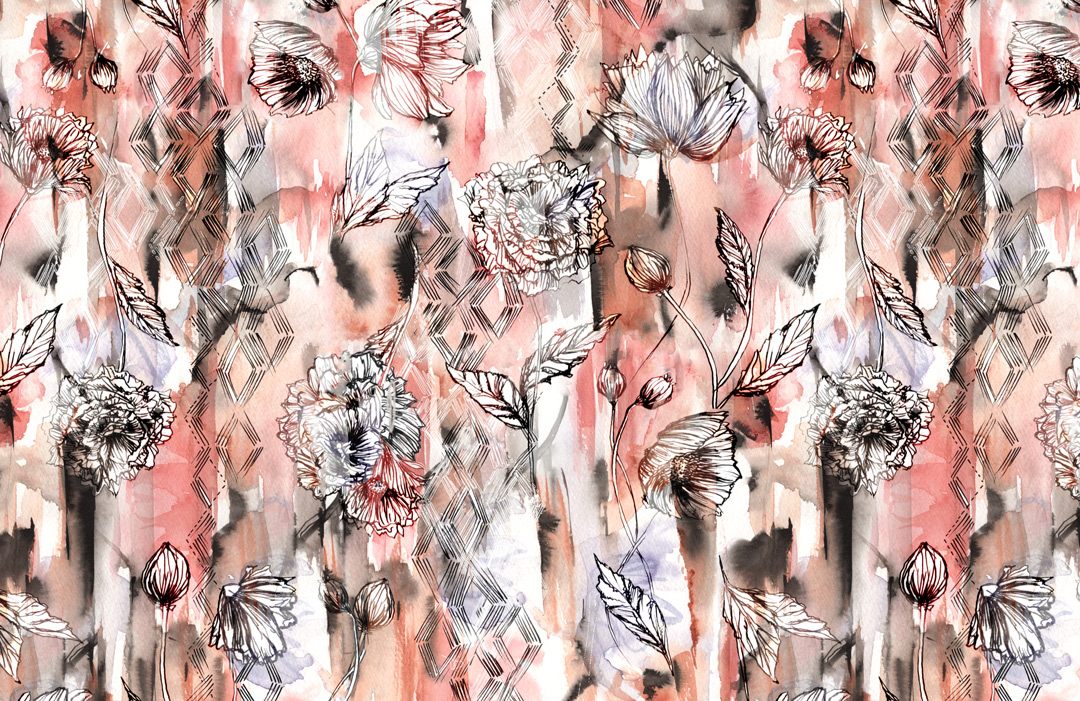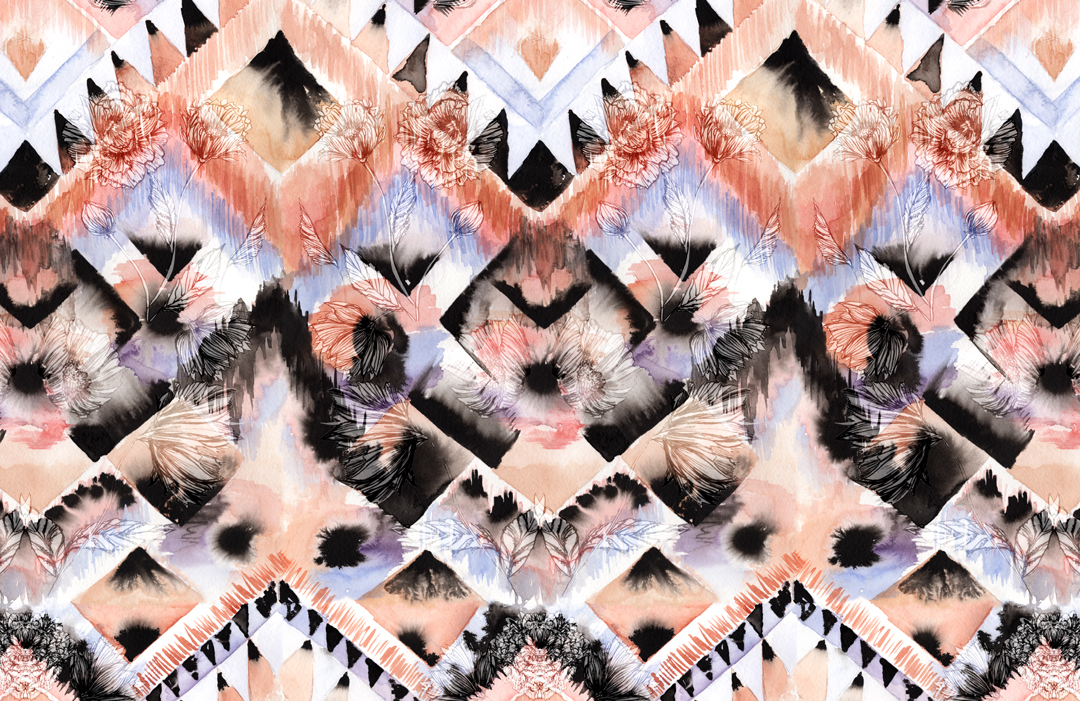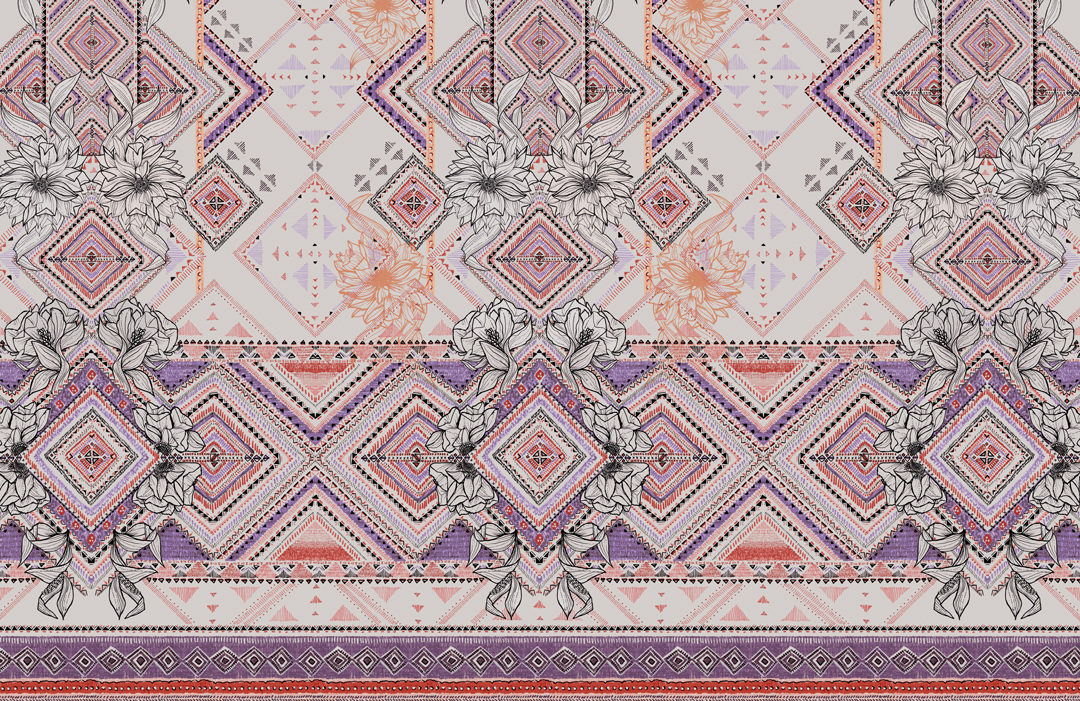 What do you do if you're stuck in a design rut or feeling uninspired?
I feel it is important to get out of my apartment to explore local museums and botanical gardens for inspiration in Brooklyn, NY. I am a very visual person and I need to get away from my computer in order to find strong inspiration.
As a designer, I believe in this quote:
"Distance and difference are the secret tonic of creativity. When we get home, home is the same. But something in our mind has been changed, and that changes everything." -Jonah Lehrer
What do you hope to achieve as a textile designer? What are your goals for your career/business?
I aim to work for a company that appreciates the creative hands on approach to print design and encourages me to make fresh trendy prints for a target customer. I love when I get to see a print I created in a store and know that the customer loves wearing the garment because it makes them feel beautiful.  I also really enjoy working with a lot of different clients at once so I aim to be able to work solely on a freelance basis in the future.
See more from Casey:
Ready to transform your talent into a thriving career in textile design? Join us in the Textile Design Lab today! Membership is just $49/month and comes with a variety of e-courses, a private forum, weekly live artwork critiques, guest expert tutorials, fun design challenges and lots more exciting and helpful content to get your textile design career off the ground. Visit textiledesignlab.com to learn more!