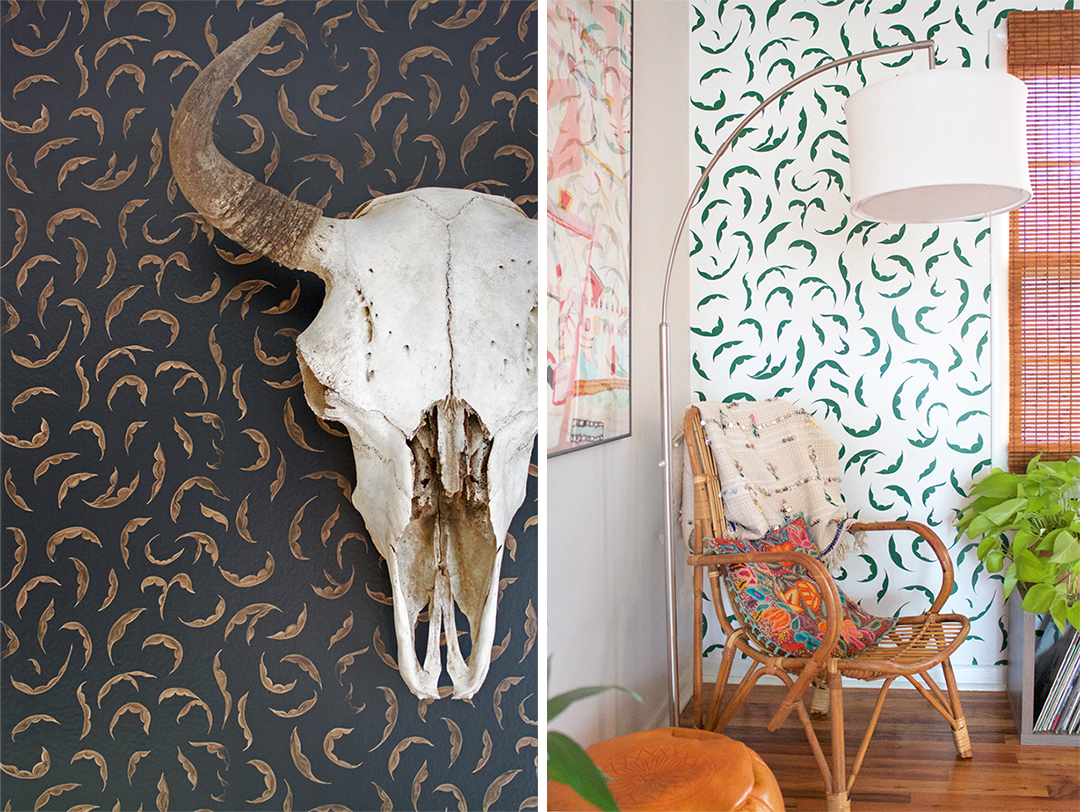 These striking patterns are the creation of Jennifer Hunt, the founder and designer of Poppy. Poppy is a print studio offering designer products and services for residential and commercial interiors. Their current offering includes the stunning fabrics and wallpapers that you see here. I was really drawn to the movement and flow within these bold designs.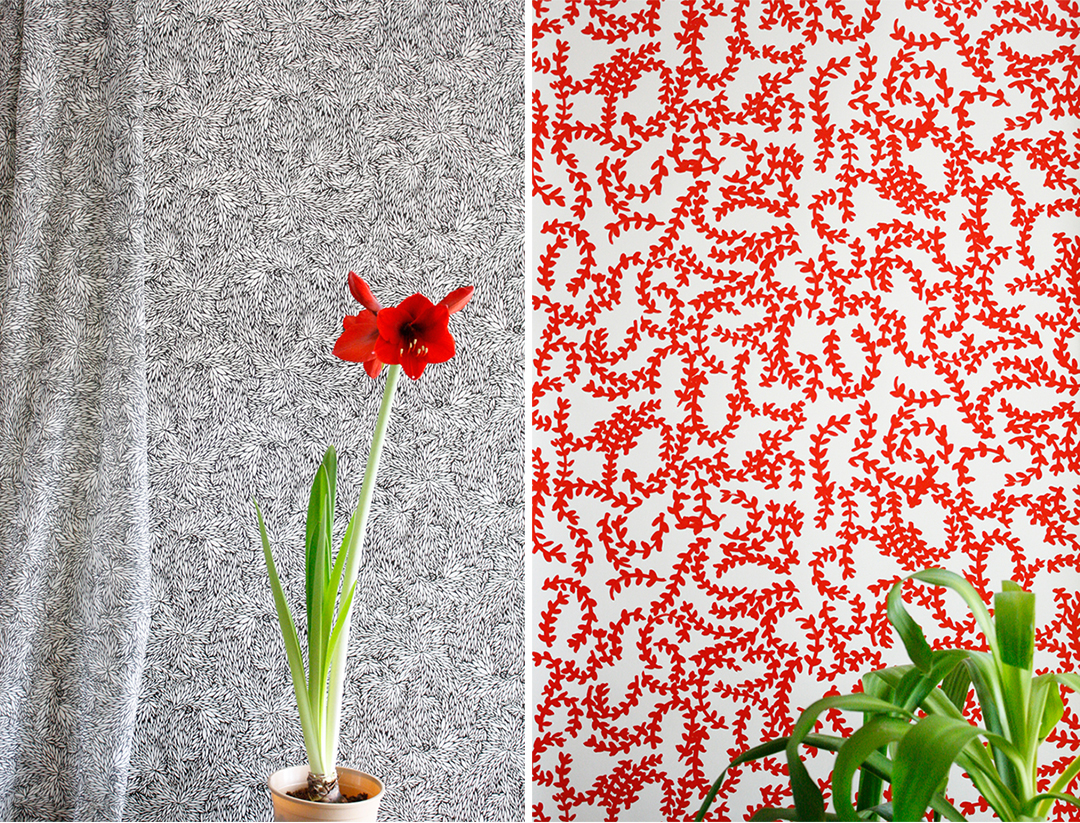 A few years ago, Jennifer met her husband who operates a sign-making business, and they knew that one day they would join forces. With Jennifer's experience as an in-house print designer for a fashion label she founded Poppy, and they now offer wallpaper that is a high-quality matte finish paper, environmentally-friendly, and easy to install and remove, requiring only water. Jennifer designs and then oversees production from start to finish.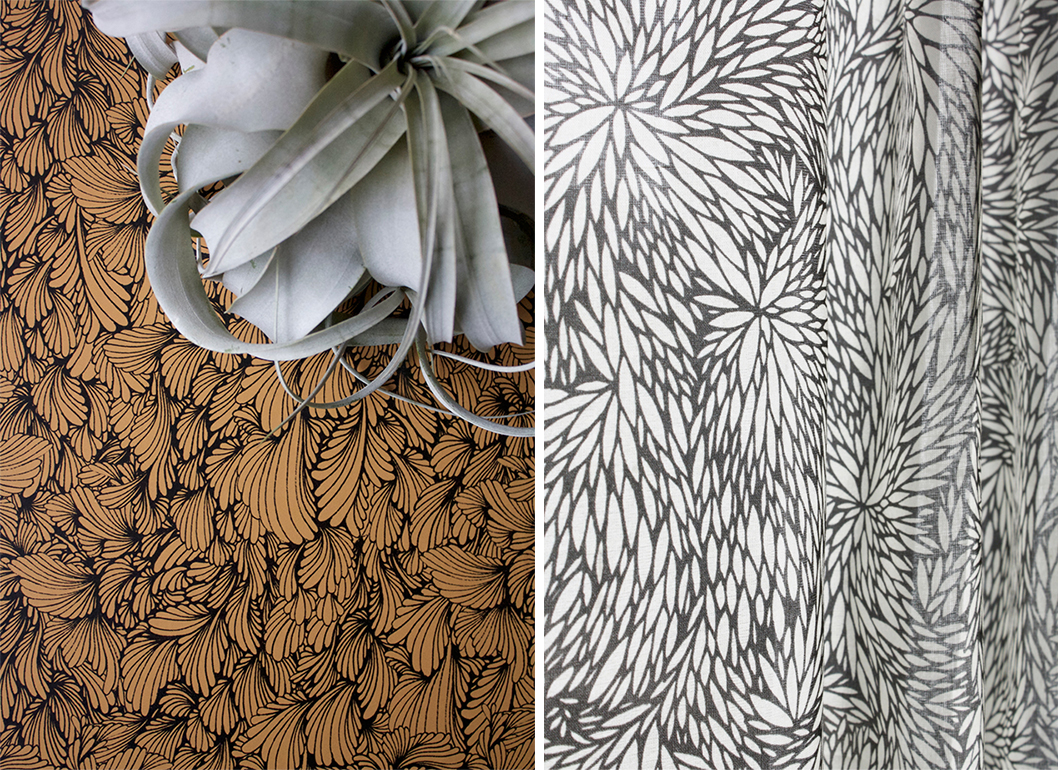 "I am developing a coordinating fabric collection, and I currently offer my original artwork on 100% Cotton Voile printed in the US. Poppy fabrics use environmentally-friendly, water-based textile pigments on high-quality, pre-shrunk cotton without the use of harsh chemicals. I've focused on cotton voile as I, myself, have always had a hard time finding ephemeral-looking prints on cotton sheers.
As I continue to grow my business and develop my print collection, I make it a point to keep my work design-focused. My passion is art and design, and I love the creative process, from finding inspiration to sitting for hours with a brush in hand to providing a context within which to present my product.
The Poppy perspective is inspired by modern art movements of the first half of the 20th century and a stream-of-conscious process of mark-making and harmony through repetition."
Poppy is currently seeking and assembling select stockists and showrooms, but you can also purchase fabrics and wallpaper through their website POPPYPRINTSTUDIO.COM. I also encourage you to check out their inspiring Instagram feed @poppy.prints.