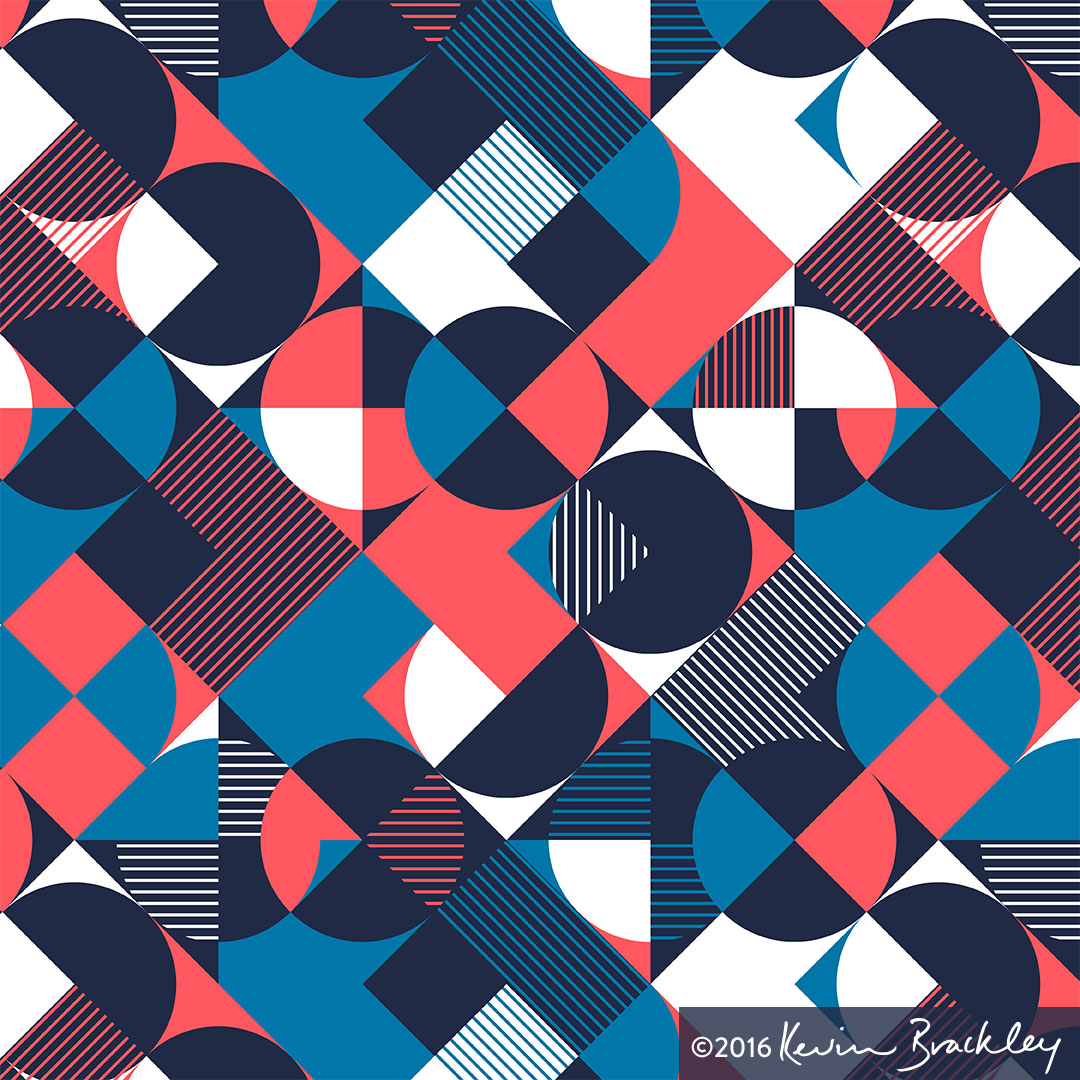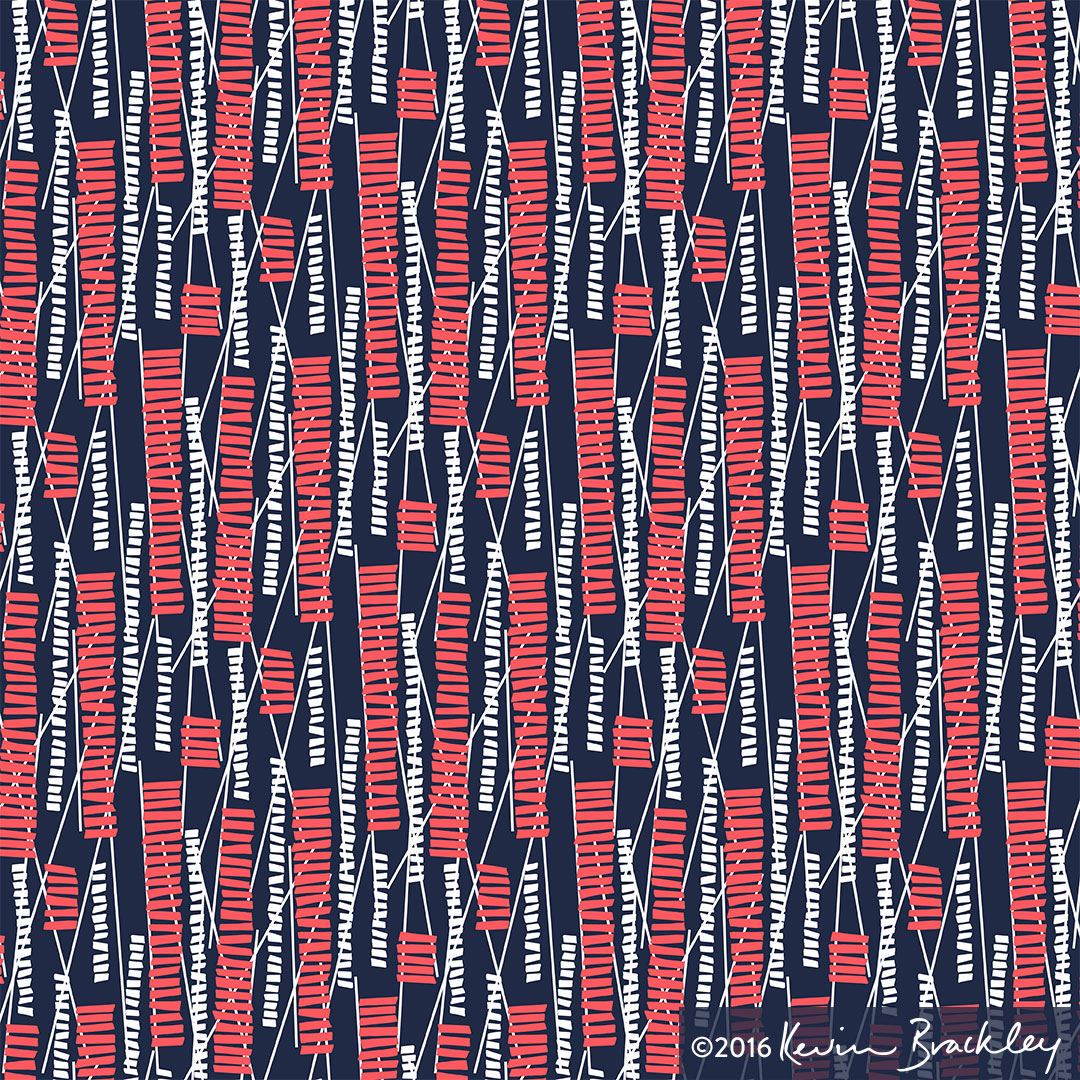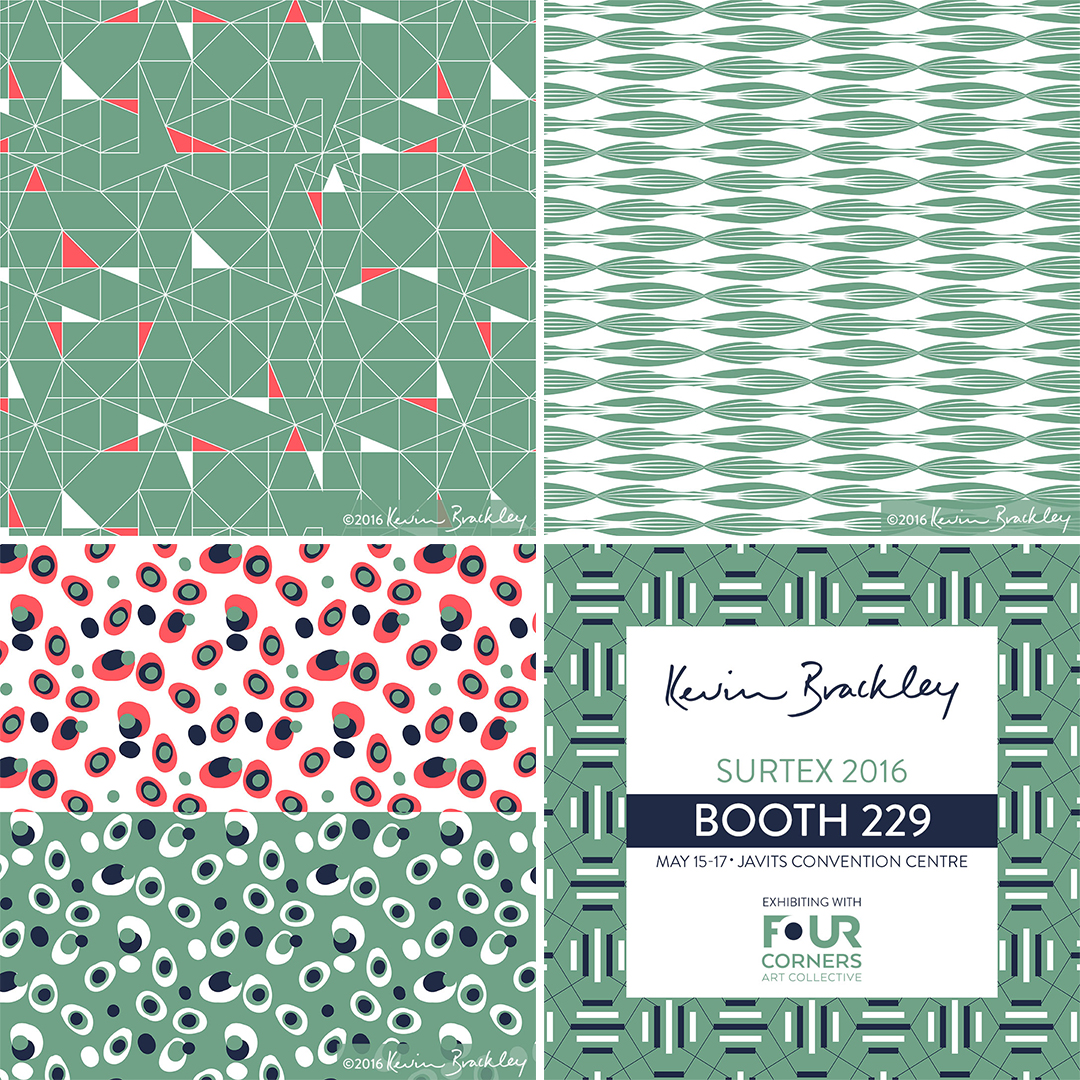 To kick off this year's Surtex features we are featuring the work of surface pattern and graphic designer (and Textile Design Lab member!) Kevin Brackley, who will be exhibiting at the show for the first time in May. Kevin has a bold, exuberant style that is all his own–his portfolio is filled to the brim with ultra modern geometrics and sprightly textures that can't help but put a smile on your face. We are delighted to share his work and a bit about the designer himself below:
About Kevin
"Kevin lives in beautiful Sydney, Australia, where the blue skies, fresh air and beaches influence his colourful designs.
Born in Zimbabwe in Africa, he moved to South Africa in his teens, and has lived and worked in the UK, Taiwan and Singapore.
Having spent over a decade working in visual merchandising and graphic design he knows just how important it is to tell a powerful visual story through designs that speak to customers in both a compelling and eye-catching way.
Kevin's design process begins with researching trends, as well as observing his surroundings. He sketches ideas on paper with pen or ink, before bringing them into the computer to further refine and colour. His on-trend vibrant geometrics, abstract florals and seasonal prints and patterns are designed for stationery, apparel, home décor and packaging.
This will be Kevin's debut at Surtex, where he will be exhibiting with other members of the Four Corners Art Collective in Booth 229. He looks forward to meeting attendees to show them his portfolio and discuss ways in which he can collaborate to bring their products to life."