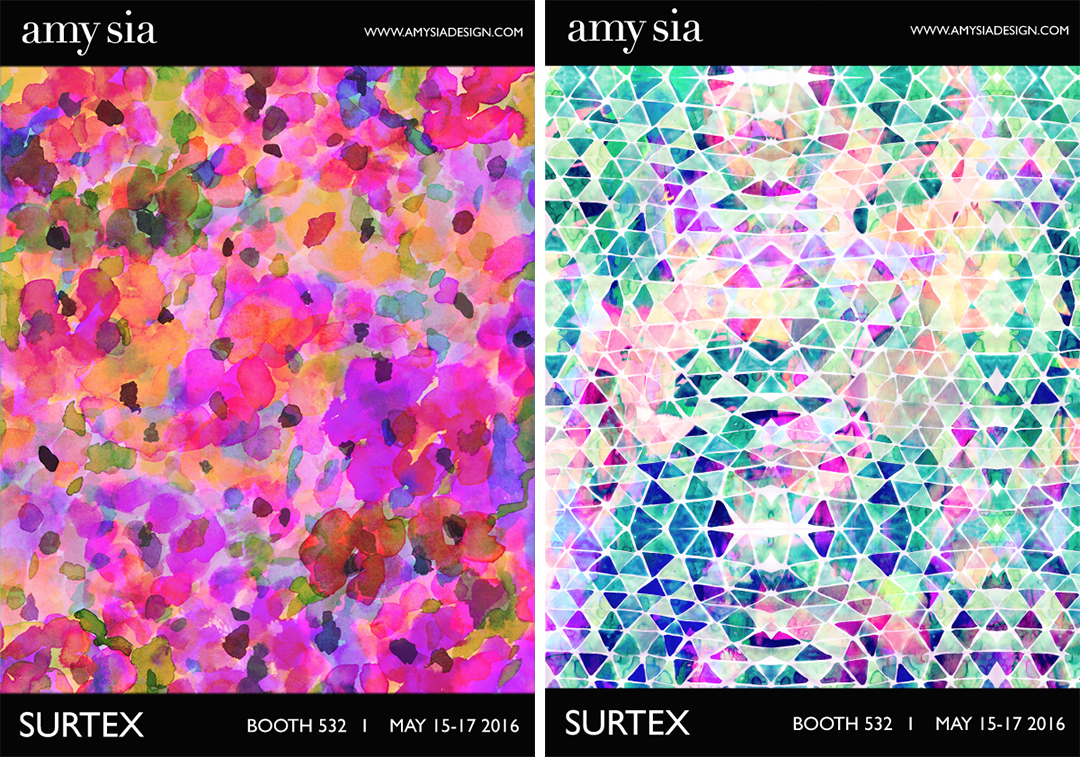 We have been big fans of Amy Sia's for a long time and are thrilled to welcome her back to the blog just a few days before her first Surtex show! Read on to learn more about this wonderful textile design talent.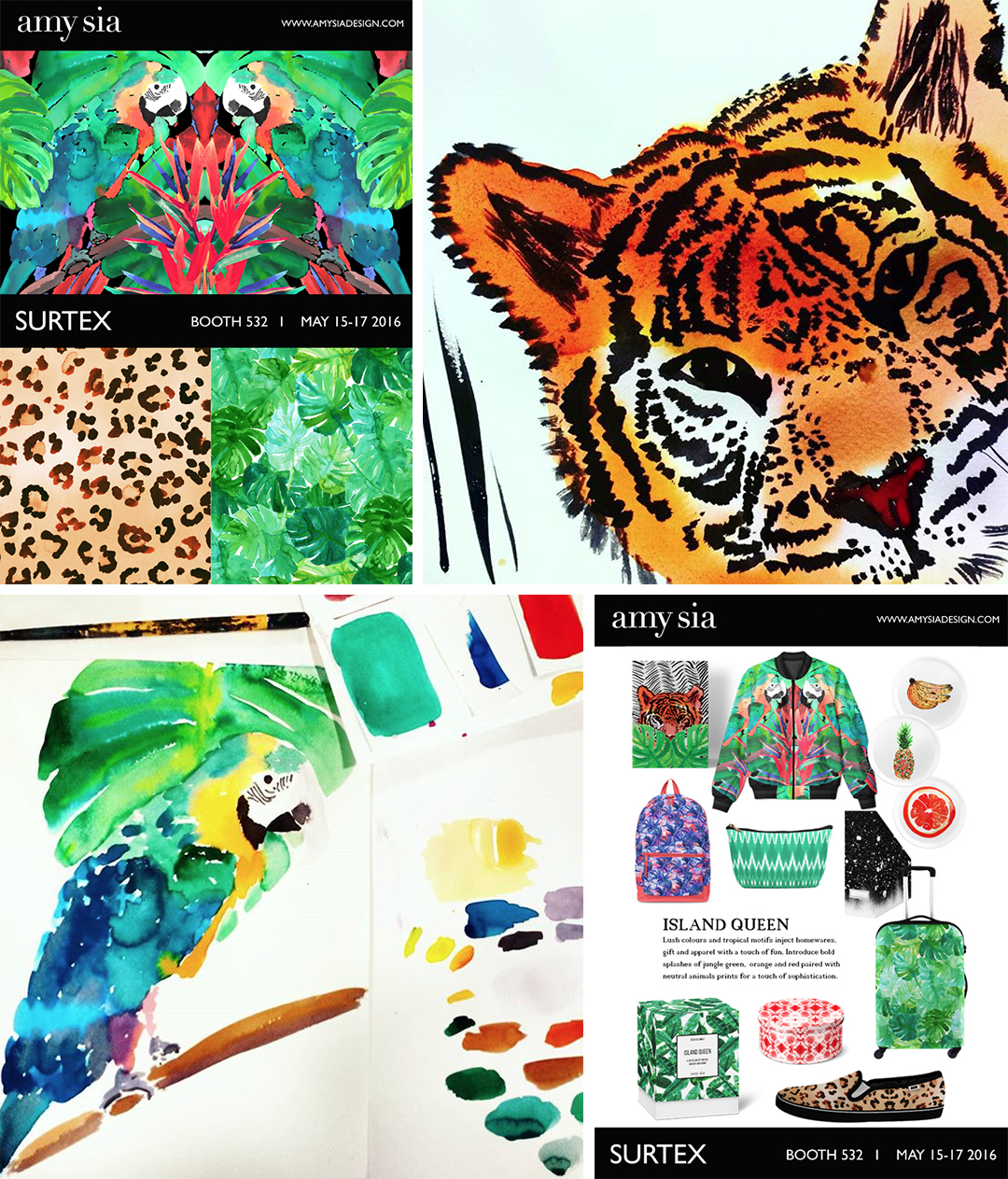 About Amy
Amy Sia is an Australian-born, London-based licensed artist and textile print and fashion designer.
Amy studied fashion design at RMIT University in Melbourne, Australia and subsequently worked in the areas of design, product development and production in the Australian fashion industry. In 2011 Amy moved to London to pursue a career in textile print design.
Amy quickly became known for her distinctive and bold use of colour in joyful, feminine and painterly designs.
Amy has a strong social media presence with over 190,000 Pinterest users following her eye for design and has worked on a number of Pinterest collaborations with brands such as Juicy Couture and Rachel Zoe. (Visit her on Pinterest here.)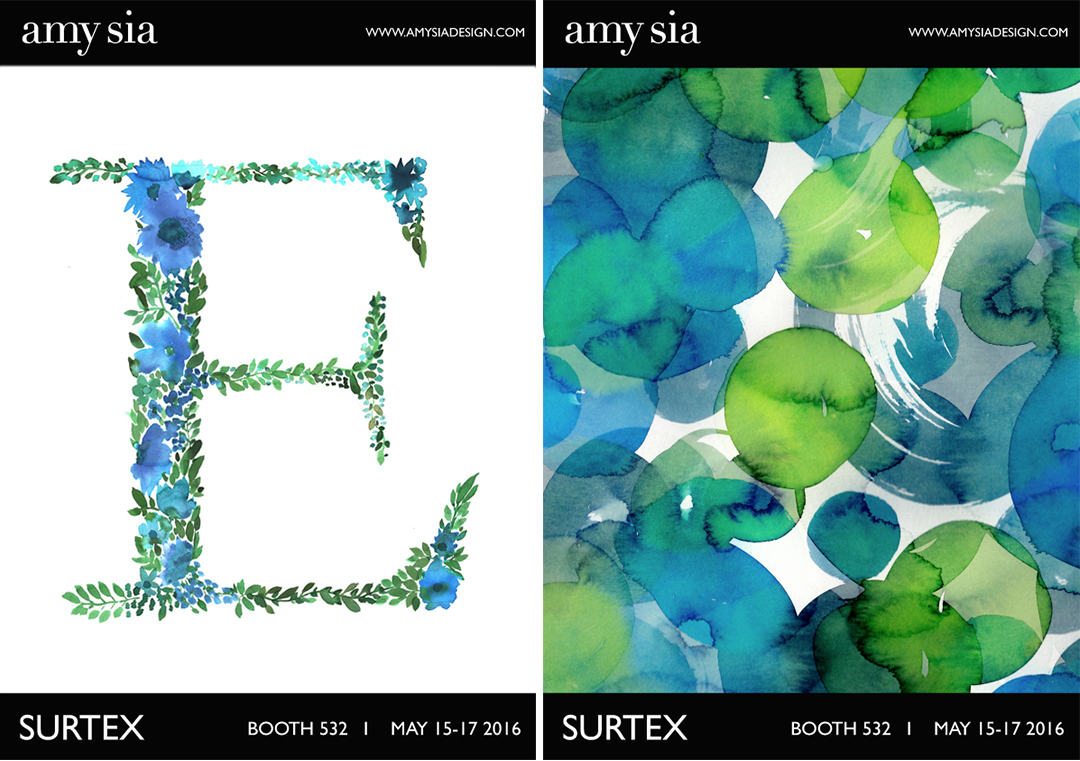 Amy at Surtex
Amy will be exhibiting at Surtex for the first time between May 15-17 in Booth 532. She would love to meet manufactures who are looking for colorful, painterly artwork for their products. Amy's collections include her signature mix of bold and bright watercolor abstracts as well as pretty florals, geo's, fun novelty, global and holiday prints and patterns.
Amy's work has been licensed to numerous products including greeting cards, homewares, quilting fabircs, artwork and tech accessories. Her designs have been sold in stores all over the world including: Anthropologie, Bed Bath and Beyond, Nordstrom, Neiman Marcus, Lord and Taylor, Selfridge's, Urban Outfitters, Heal's and John Lewis.
Please get in touch if you would like to arrange an appointment: info@amy-sia.com. You can also visit her website at http://www.amy-sia.com/.