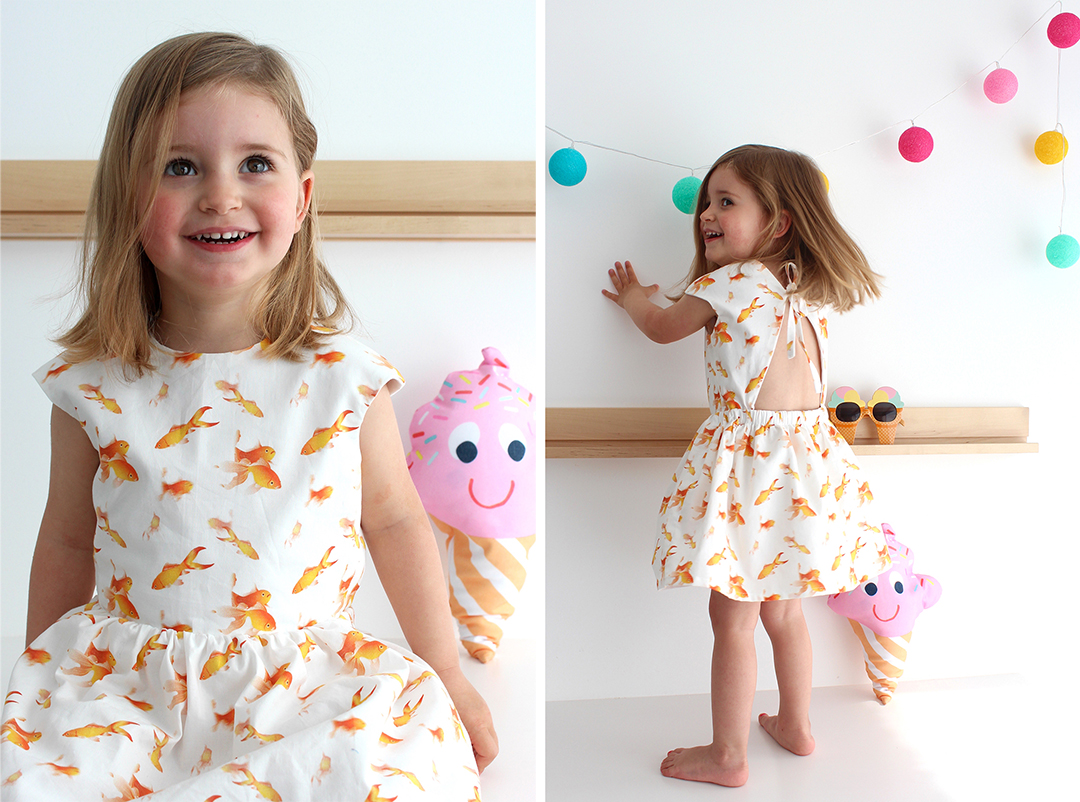 'Meanwhile below the surface': print inspired by my childhood pets (goldfish), dress by Lily&Woody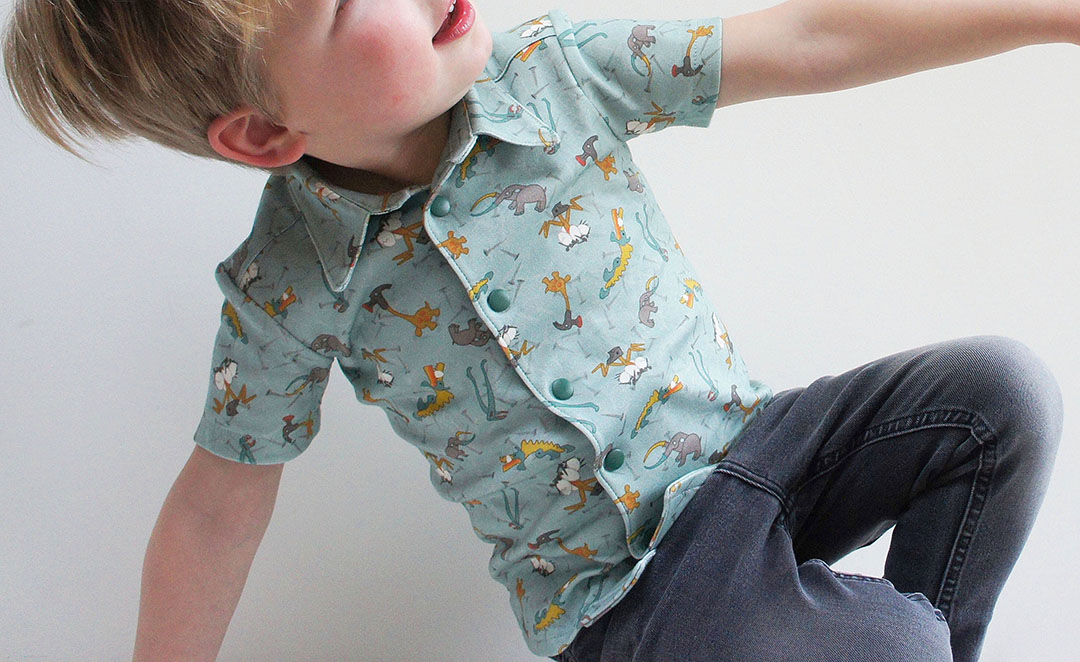 Custom print inspired by the dinosaur collection and toolbox of this 4-year old, shirt by Fruitsdemere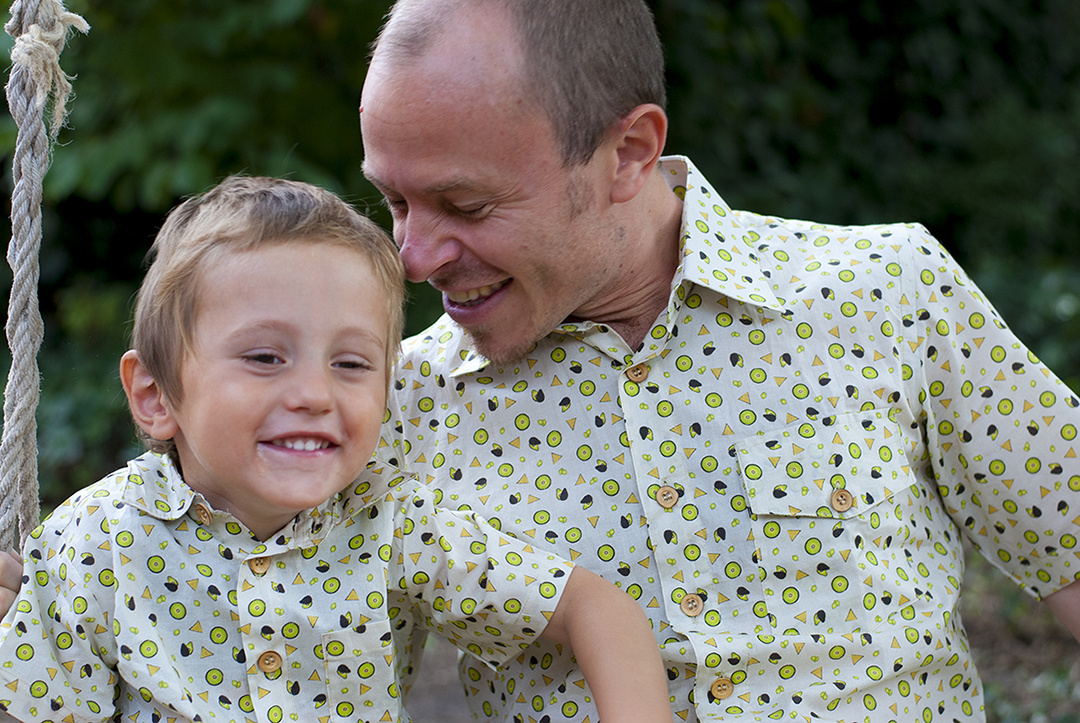 Custom print inspired by my family's favourite appetizer 'guacamole'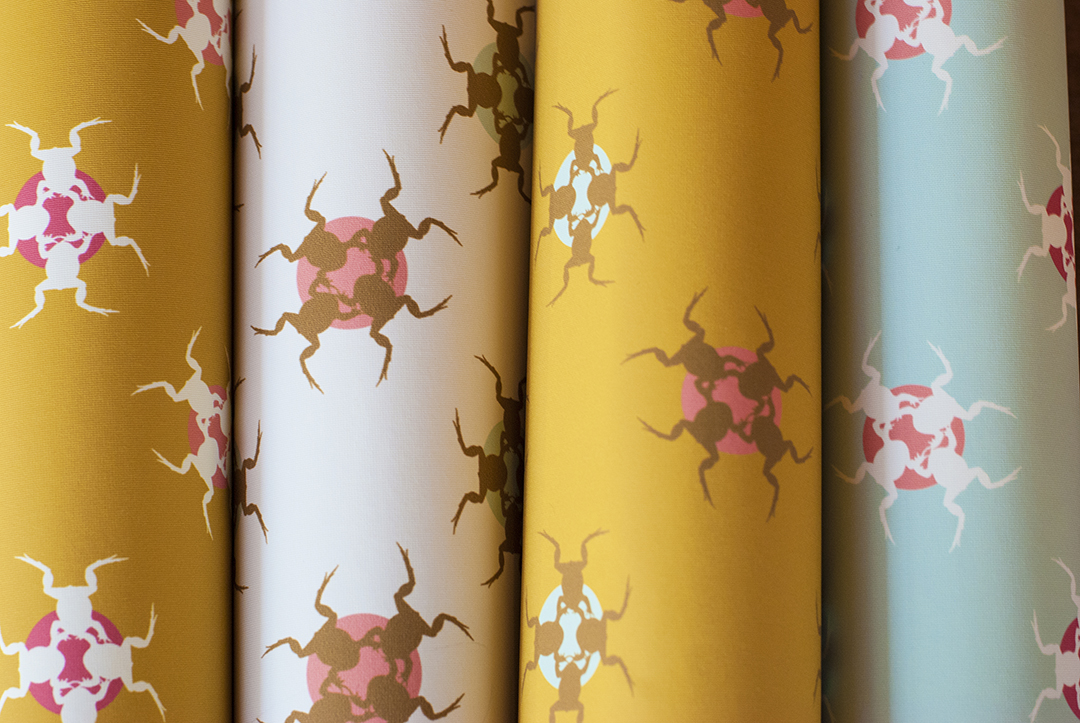 Ecofriendly wallpaper collection intended for nurseries and inspired by the story of the princess and the frog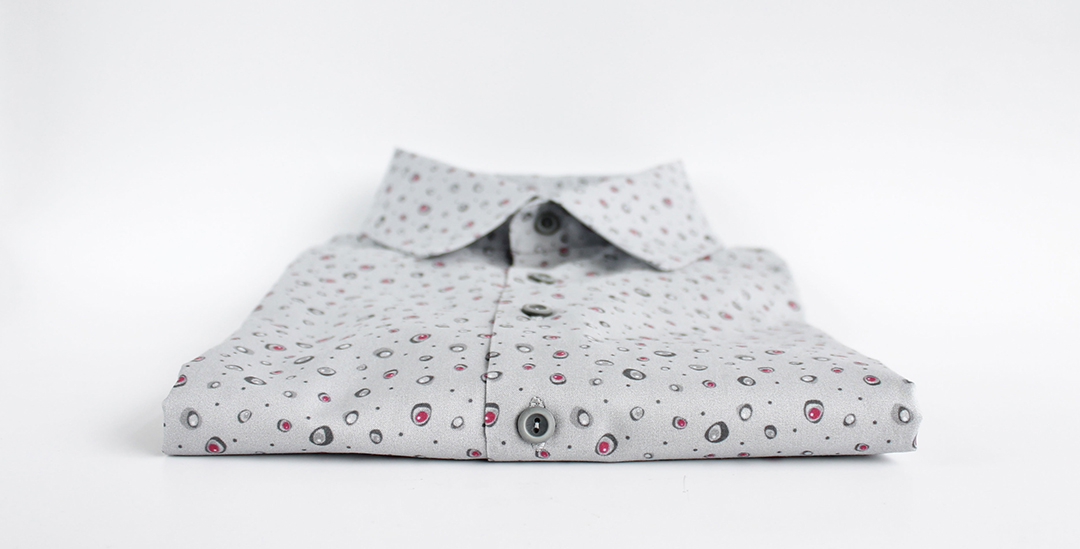 Wear your own Brand: print inspired by the logo of De Punt, a local growing platform for sustainable entrepreneurs, shirt by JoChapeau
Belgian textile designer Olu Vandenbussche founded her design studio Manel in 2015 to deal with the challenges caused by Fast Fashion. To name but a few: largescale pollution, exploitation of textile workers in low wage countries, job loss in the western textile industry etc. Olu deals with these challenges in her own, hands-on way through workshops, a sustainable fabric line and custom design projects that follow the principles of Slow Design.
For her sustainable approach she was awarded the Bizz Buzz Award for Sustainable/Social Entrepreneurship in December 2015.
Olu is currently working on her first ecofriendly baby collection for a Belgian brand called Timmy. The collection will consist of sleepwear, interior products and soft toys and is due to launch this fall.
Olu likes to draw her designs by hand first, then scan them and add colour in Adobe Illustrator. She finds inspiration for her designs in the fantasy world of children, their favourite stories, toys and pastimes.
We are delighted to announce that tomorrow Olu will be kicking off 7 weeks of member-created tutorials as part of the Summer of Creativity in the Textile Design Lab. Her enlightening post on "A Slow Approach to Textile Design" describes the key features of the "slow design" movement, such as local production and low waste, what designers can do to promote slow design, her recommendations for the production stage, and more. You can join the Lab here to have access to the post when it is released tomorrow.
You can see more of Olu's work at www.manelprints.com or visit her on social media at the following sites:
https://www.instagram.com/manelprints/
https://www.facebook.com/maneldesign/
https://be.linkedin.com/in/manelprints
https://twitter.com/manelprints
https://www.pinterest.com/manelprints/