Hi! My name is Rashmi Rao, a passionate fine artist, graphic designer and an art educator based out of Dublin, California. I love design, smell of paper, crumpled paint tubes & chai. Everything handmade and original dazzles me. I'm a maker. I love to make things with my hands. Nature, Indian heritage and the world of design around me are some key elements that influence my work. My design style is a blend of east & west with ethnic motifs infused to fit the modern contemporary taste. Colors, patterns & textures empower and inspire me while children, people & cultures kindle fresh perspectives on my palette. Today, my main focus is designing wedding stationery, textile design & teaching art to children. A perfect day to me is doing experimental art, listening to music, taking a stroll with my husband, toddler & dog and delicious eating!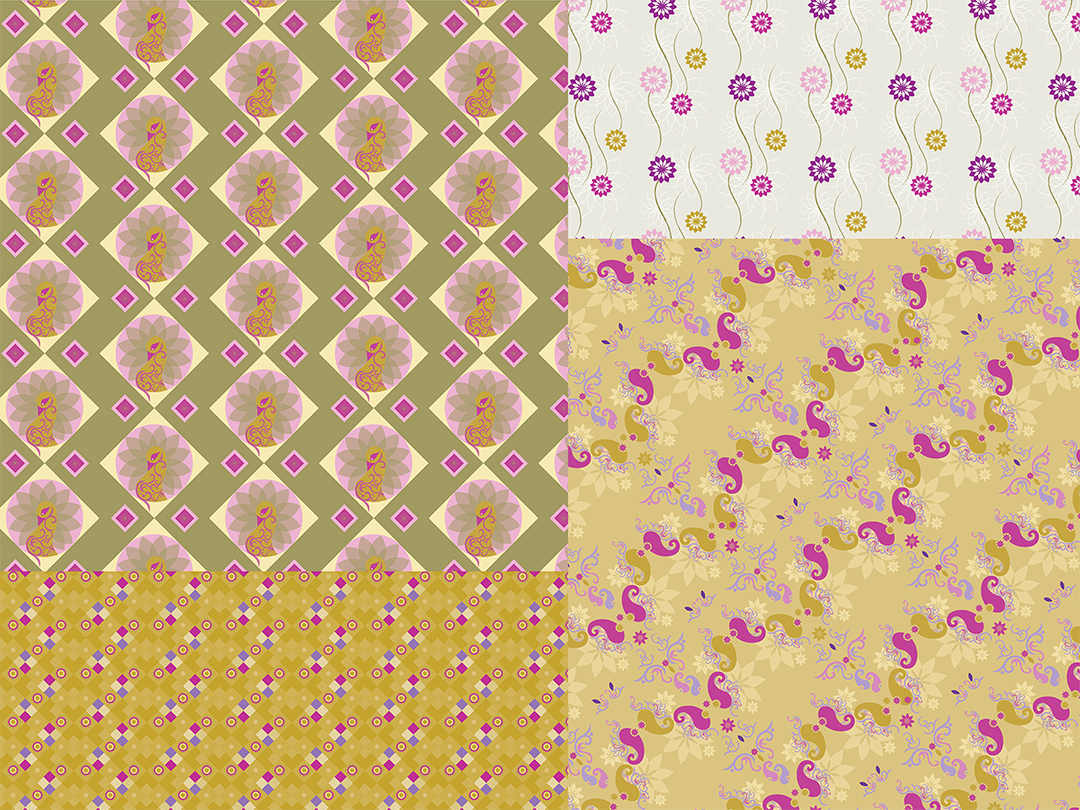 "Learn the rules like a pro, so you can break them like an artist."—Pablo Picasso
Only having the confidence to break the rules, making those amazing & interesting mistakes, leads you to creating a beautiful stunning piece of art! As an artist & designer, I have always found that a right creative approach is vital in making good art & design. Over years of practice, study and continued education, I have compiled a process that works best for my art & design projects. I begin the creative process by carefully analyzing and considering the aesthetic choices in composition and execution of the design. Jotting down ideas in a sketchbook and drawing thumbnails are very critical to me. Texture, color, form, line and space play a primary role when I combine layered techniques to add depth and dimension to an artwork. Some of my recent work includes creating experimental art using innovative digital techniques on hand drawn paintings as well as creating patterns in Adobe Illustrator to serve the print stationery, home décor and quilting industry. With a Bachelor's degree in Science (Chemistry Major) coupled with certifications and experiences as an artist, graphic designer & cosmetologist has shown me the value of the creative process, and I believe that this awareness has only strengthened my artistic identity. Every moment, I strive to grow and discover other facets of my self. I invite you to visit my website to see my work as an artist and art educator. I hope you enjoy looking through my work. Please feel free to contact me with questions and comments, or just to say namasté. If you are interested in any of my designs or have a specific brief you would like me to work on I would love to hear from you.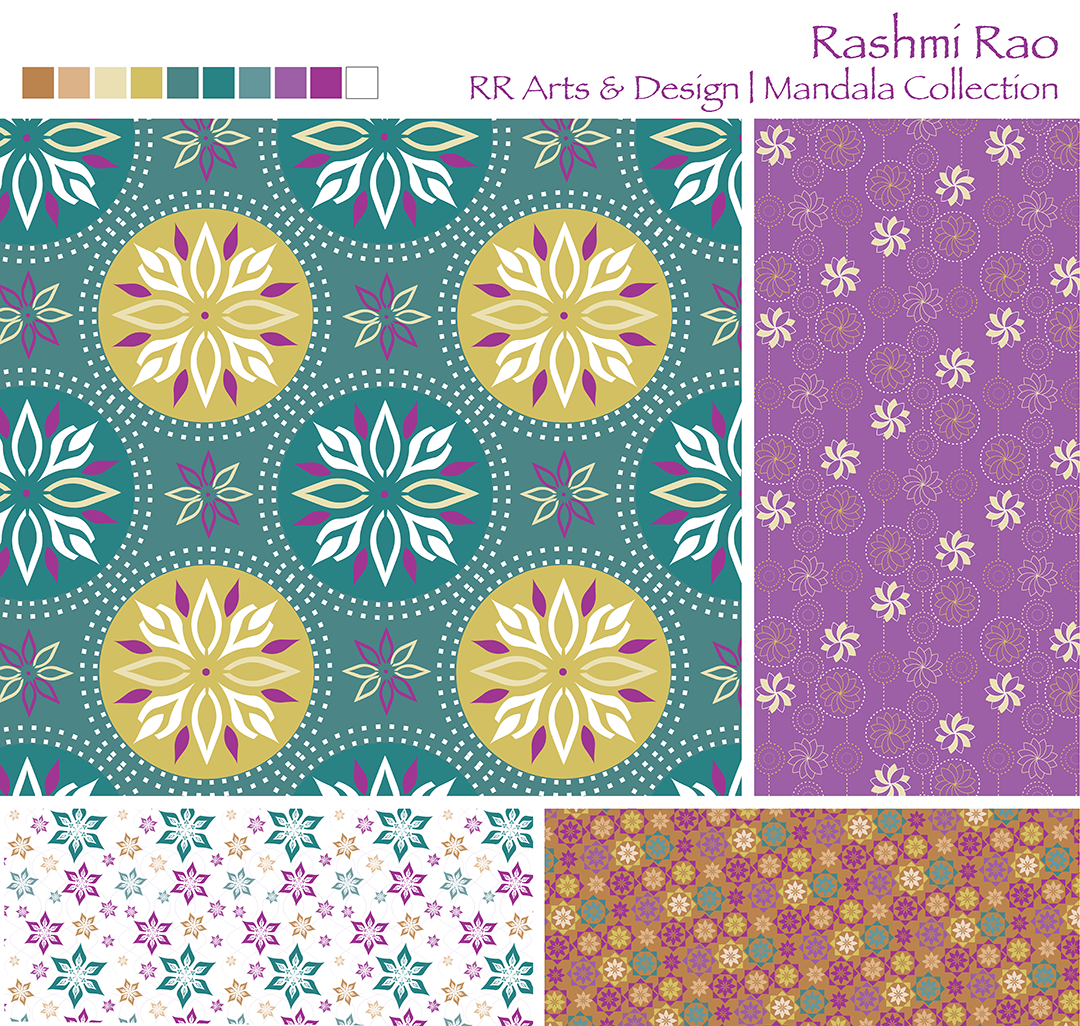 Rashmi has created a beautiful tutorial for our Textile Design Lab Summer of Creativity course, in which she shares her process in creating mandala motifs and fun textures, and finally combining the two to make a visually compelling piece of artwork. You can join the Lab here to have access to the post when it is released on Friday.
See more from Rashmi at www.rashmi-rao.com.