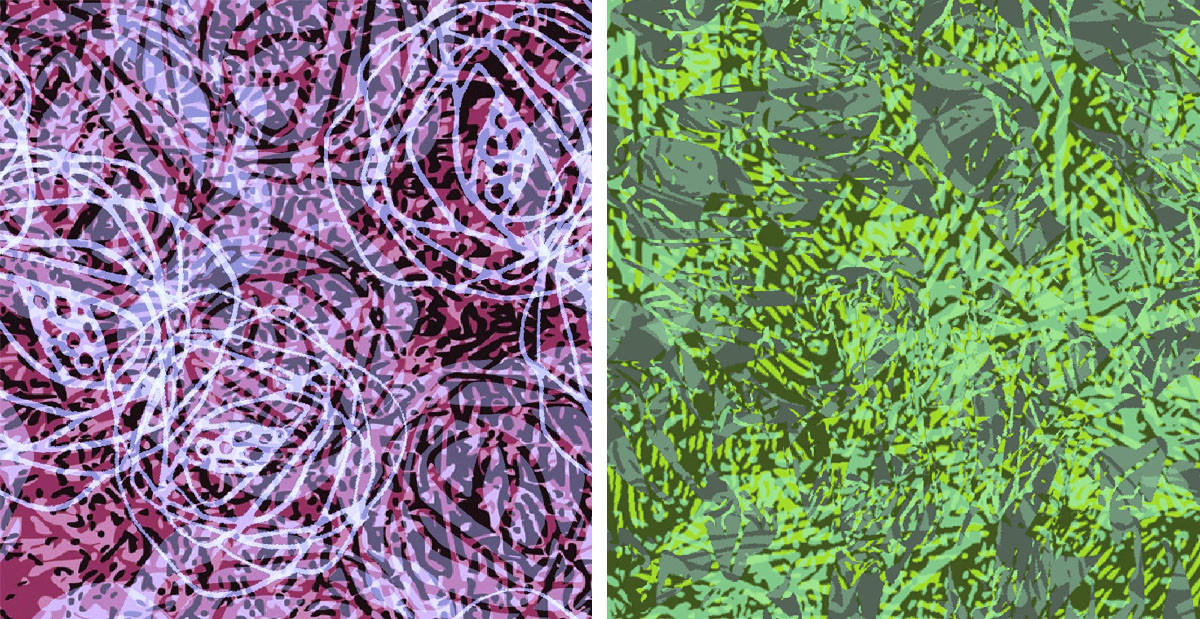 On an exciting trip to Hong Kong back in 2006, Tessa Hall stumbled into surface pattern design quite by happenstance. She'd been browsing the fabric markets and had a pressing question: how does artwork get onto fabric? And consequently, who can I submit my artwork to in order to get it on fabric?
Now let's skip ahead a couple years and see how Tessa's curious and exciting adventure went—what did she learn and where did it take her? She is now living her dream, actively creating and marketing her pattern design work. I've had the honor of working with Tessa in our Textile Design Lab in the past and most recently, working with her in our Women's Activewear Workshop. For me, I've always been drawn to her color and texture usage, and the strong movement and flow within her layouts.
When I asked her where her concepts came from, Tessa said, "The inspiration behind these patterns came from photos I'd taken on my walks outdoors. From these photos, I created traced bitmaps and hand drawn pictures to upload into Illustrator and Inkscape. Once the motifs and drawings were uploaded into the programs, I began playing around with filters and manipulating shapes of the designs until I got the desired results I was looking for."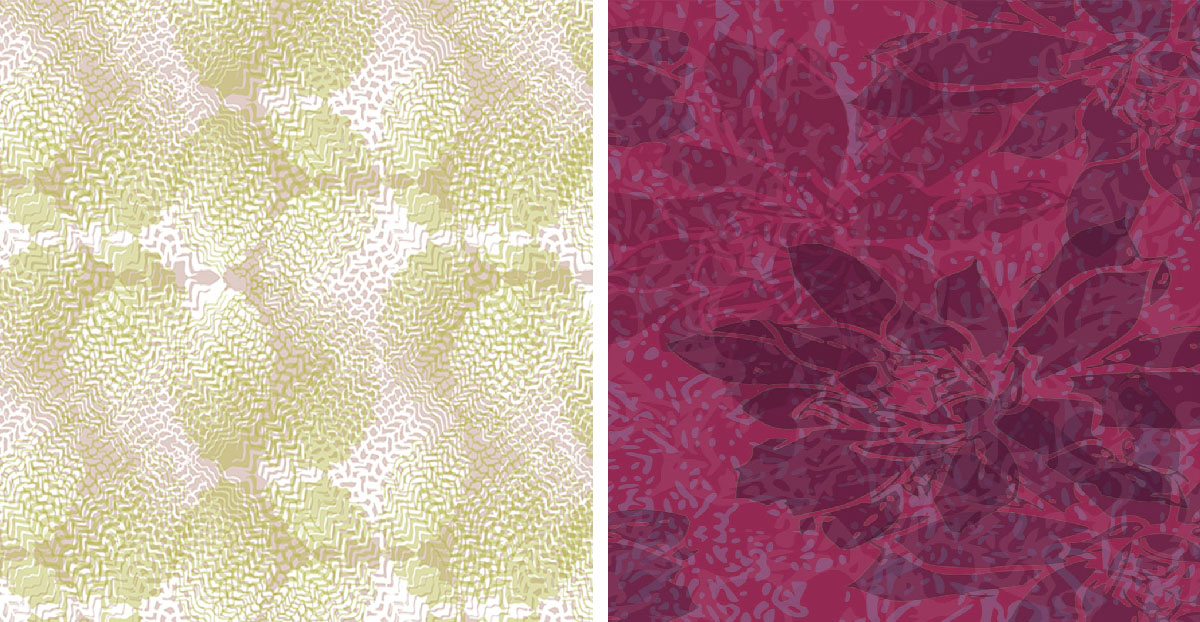 As Tessa worked on these wonderful patterns she had the women's activewear consumer in mid. Not unlike me, she finds great inspiration in this market because it is "a growing market and there is room for artistic expression in this category at the moment."
I find this type of passion so insightful and beneficial to established textile designers and those who are starting out, too. As a last bit of insight on how it all came together, Tessa shared this: "One of the 'aha' and 'the penny dropped' moments for me was when I understood designing for activewear was about SIMPLICITY AND MOVEMENT. Understanding that I could take the simplest of ideas, manipulate it, and make it look complex."
From Tessa's brilliance to you…some helpful tips.
"Be yourself, stay humble, and learn from everyone in this industry. Don't be afraid to ask questions, and don't be afraid to help others. You are a creator and creativity is endless, so never think you can come to the end of it. Always keep yourself inspired… Always!"
Want to learn more about Tessa? You can find her on Instagram.
Designers like Tessa Hall are a constant inspiration for me and perhaps for you, as well! If you want to learn more about the women's activewear market, I invite you to join me for a free live training event where we will have a vibrant discussion about the women's activewear market and what you can do to begin designing in this inspiring market. Grab your spot here.
Save
Save
Save