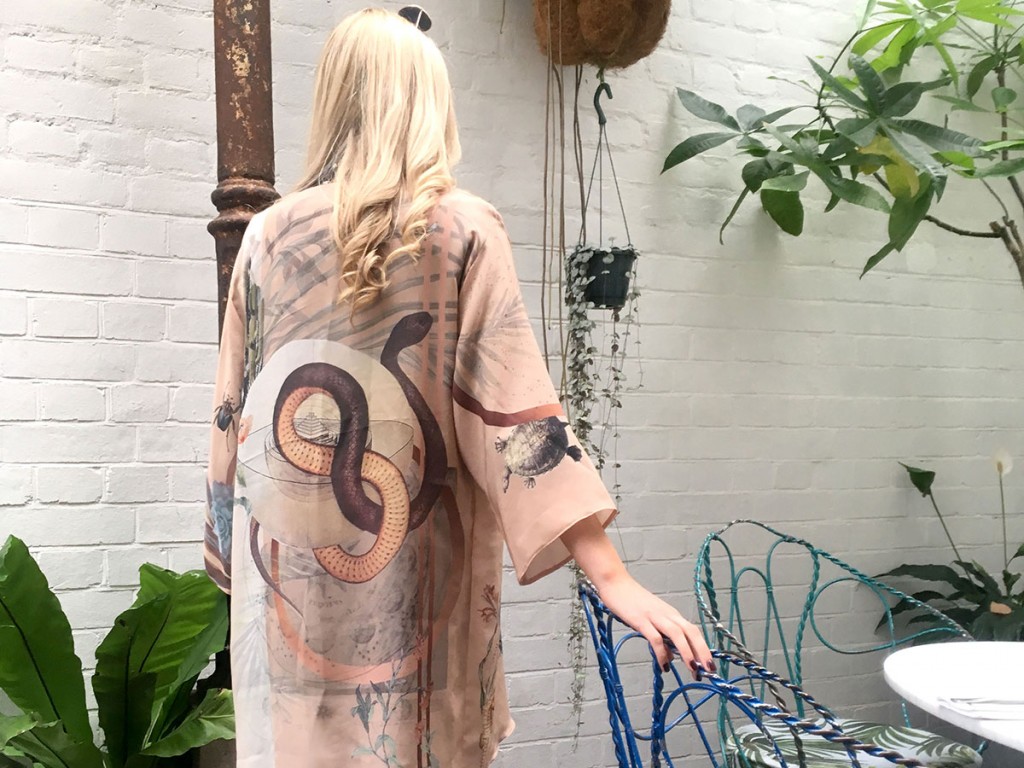 I would describe Alice Acreman's work as a breath of fresh air, a peek into another world, an escape from the mundane. The layers of motifs, rich colors, and mysterious storylines she creates all work together in such a dynamic, cohesive manner.
Alice was awarded a bachelor's degree in Fashion in 2014, where she focused her studies on the influence of nature and technology on print design. After designing for a global retailer in the USA, she became frustrated with two things: 1) the wasted resources; and, 2) the speed at which garments became irrelevant. She turned this frustration into motivation. The outcome was the creation of her own 'slow fashion' brand with a focus on timeless artwork. Alice's artwork can now be found on scarves, kimonos, pillows, and wall hangings.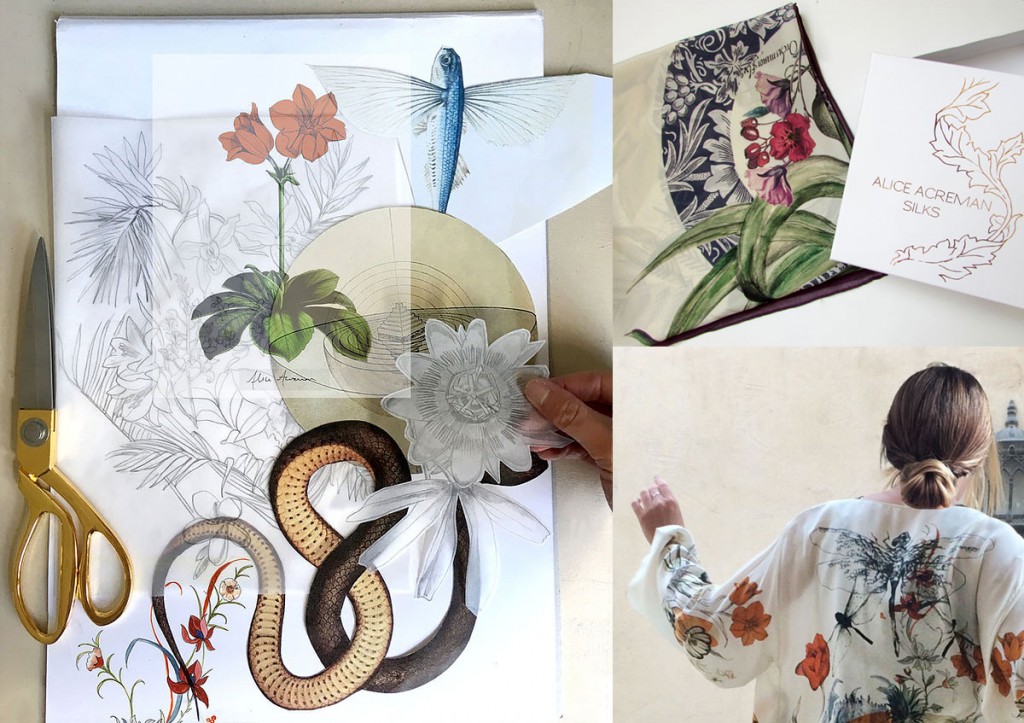 Each print is handmade by Alice, using a mixture of watercolor painting, sketching, and collage. Once ready, it is digitally printed. When we asked Alice about how she creates the collages, shared this with his: "By layering artwork printed and drawn on different papers, I arrange the collage until I'm happy. Then, the collage is scanned in the final layout to be printed onto silk. Each scarf design can take days or weeks to finalize."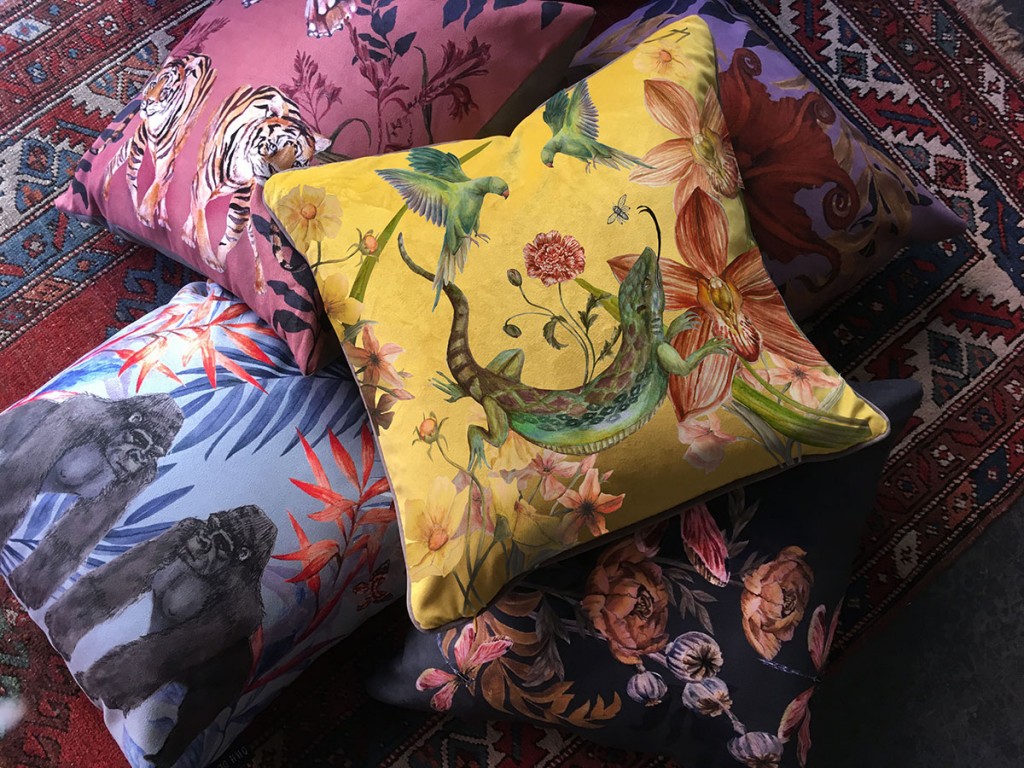 Alice's goal is to grow her brand to be able to help charities and spread awareness of global issues through her prints. Please explore more of her work at www.aliceacremansilks.com.