Prepare your eyes for some major eye-candy!
One of our favorite home decor fabric companies, Workroom C, recently released their new spring line of fabrics and we are head-over-heels in love with these bold color palettes and striking pattern designs.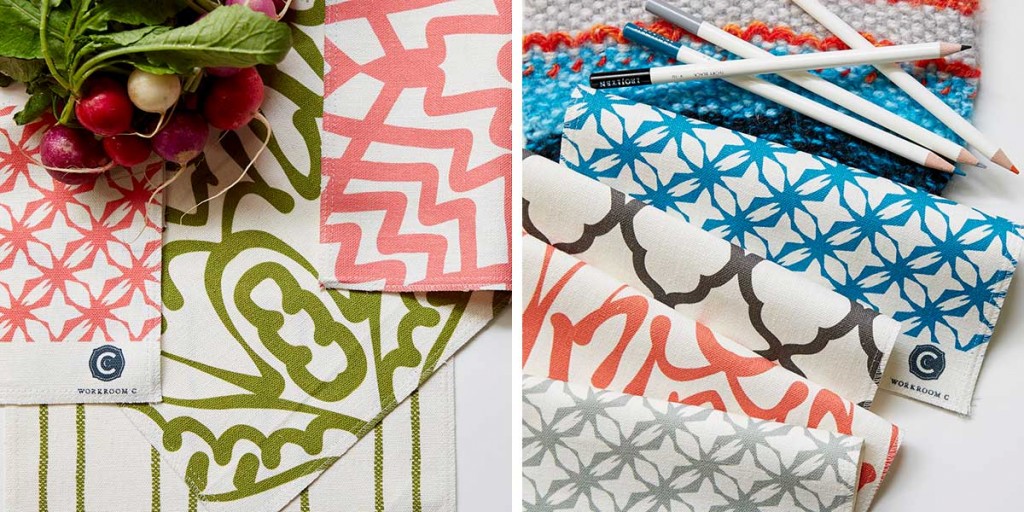 Workroom C was founded by Carolyn Rebuffel and offers fabric by the yard, pillows, drapery, and bespoke soft goods. With a BA in Art History from the University of California, Santa Barbara and an MPS in Hotel Administration from Cornell University, Carolyn Rebuffel is an expert at crafting practical yet beautiful interiors that reflect her clients' unique lifestyles. As a mother of four, she loves creating family-friendly spaces with durable, multi-functional furnishings. Before founding her namesake design firm, Carolyn owned and worked at an antique store, handling the buying and merchandising. As she transitioned into interior design, she brought with her a thoughtful approach to each project and a keen understanding for unconventional lighting, savvy design solutions, and a healthy mix of high and low pieces.
To learn more about Workroom C please visit their website: https://workroomc.squarespace.com/
or Instagram account: https://www.instagram.com/workroomc/
Save