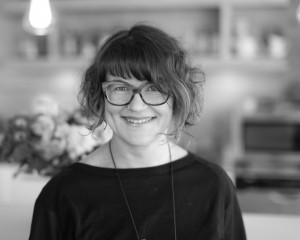 Born in New Zealand and in love with art, no one was more surprised than Stephanie Symns when she ended up going to college for business—earning that more "sensible" degree. From there, she delved into her job. She was the Product Manager of Welding Equipment for BOC Gases, and then moved on to become the Sales & Marketing Manager for Industrial Safety Equipment in Sydney, Australia. But it was time for a break.
Stephanie did something unexpected when she put her stuff in storage to take what she thought would be a short break from work. She traveled to Nepal and India, but when it was time to return to Australia, she was not ready. Instead, she hiked to Kanchenjunga base camp, saw a tiger from elephant's back at Corbett National Park in India, stayed in an ashram in Rishikesh, and hiked into Machu Picchu at sunrise on the morning of her twenty-eighth birthday.
Shortly after, she left Australia for London, England, and then eventually moved to Canada in 2000. Long gone were the days of her past careers and she chose to instead focus on the creative career she had always longed for. She gave film production and TV a try, hoping that it would take off and fulfill her creative longing, but it fell short. She ended up burnt out with the process of producing other people's creative work, and finally did what was once considered "not sensible" and went to art school studying textile design.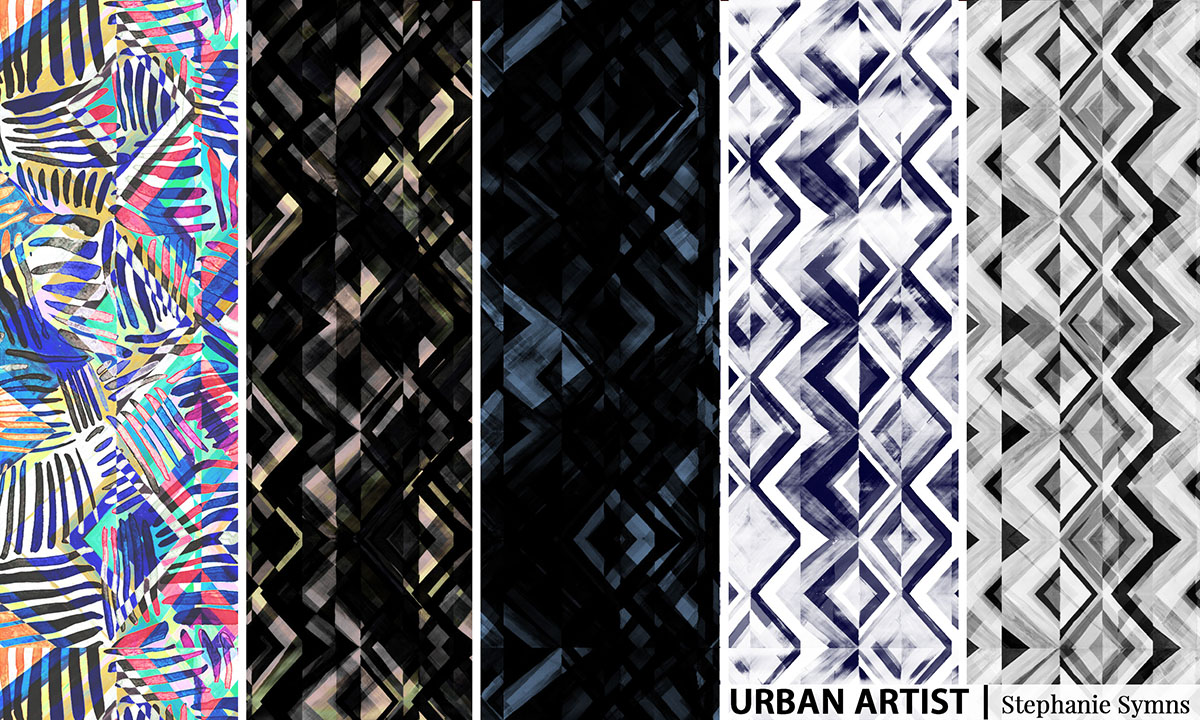 After having two children, Stephanie really began to focus on her creative career and moved into a new studio where she makes "original artwork and does screen-printing, dyeing and sewing with a focus on boldly patterned textiles for the home, and a limited range of garments, as well. Stephanie says, "I love making things by hand and getting messy with inks and dyes—hence the "workshop" in Antipod Workshop; but I also like to work digitally so I'm exploring lots of options to combine these to build a unique surface design studio with a broad range of capabilities."
I recently met Stephanie in our Women's Activewear Workshop and was really impressed by the complexity, depth, and marketability of her work, which is a great fit for the women's activewear market. When I asked her about what inspired her about this market, Stephanie told me, "I love the diversity of patterns that can be found within the women's activewear market. There's really an opportunity for a wide range of styles. I am interested in developing really eye-catching, bold patterns that might not be for everyone, but I feel that I can see a place for my style within the activewear market. And, of course, living in Vancouver I'm surrounded by activewear all the time!"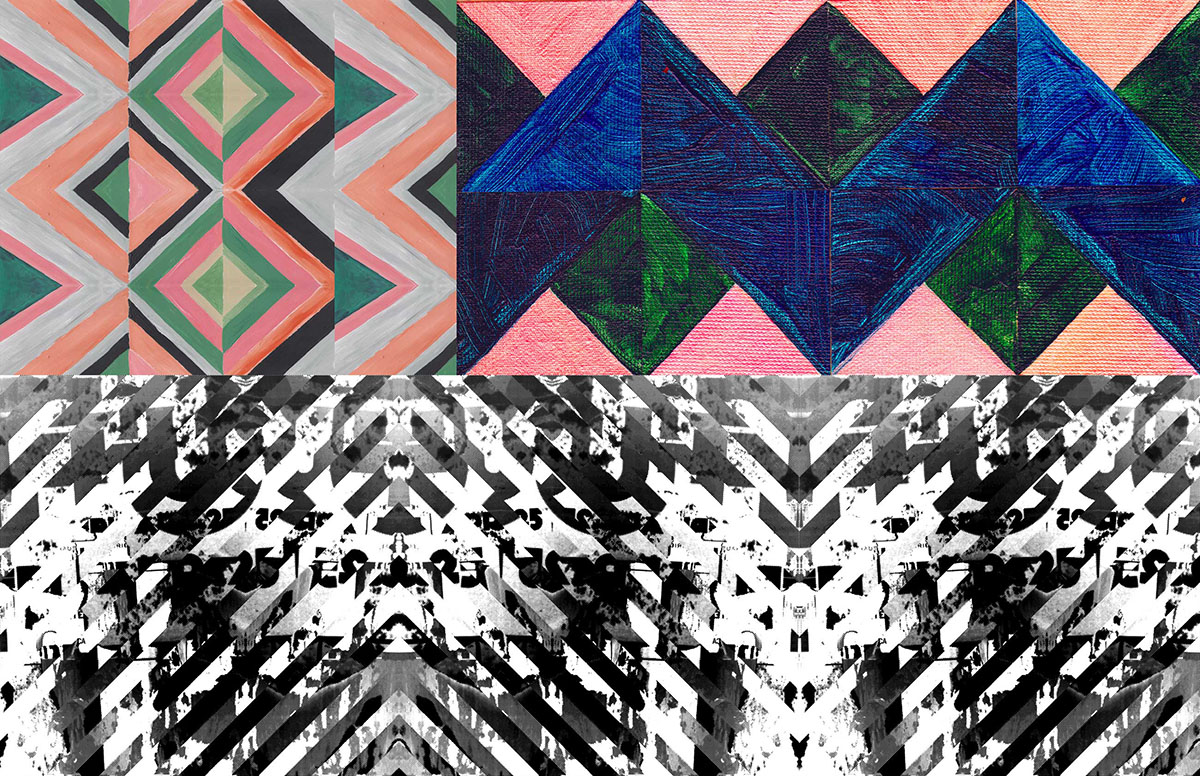 Like most of us, Stephanie has struggled with confidence in showing her creative efforts on occasion. She admits, "I'm mostly self taught when it comes to digital design and I think the most difficult thing as an artist, most often working alone, is having the confidence to make work and put it out there. Michelle and Lise were both kind and encouraging, offered critical feedback and generously shared industry insider tips every step of the way to help improve all of our work. The weekly critiques were so valuable and the industry design briefs that we completed gave a very clear picture of what's expected at a professional level. I can't say enough good things about the workshop – it was really the boost that I needed to develop a portfolio and actively start pitching my work to clients that I think would be a good fit for my designs."
You can learn more about Stephanie Symn's work and what she is up to by visiting her studio here: www.antipodworkshop.com.
Are you ready to learn more about the women's activewear market? I invite you to join me for a free live training event. We're going to discuss the women's activewear market and what you can do to begin designing in this inspiring market. Grab your spot here.
Save