Carolyn Rebuffel of
WorkRoom C
, is an interior designer and textile designer based in the San Francisco Bay Area who turned to textile design out of necessity:
"WorkRoom C started when I was on the quest for the perfect shade of navy and couldn't find it, and realized that I could just make it myself. Growing up, I've always noticed that I see color variations more distinctly than others—what may look like white to some looks like a light blue tone to me. After getting enough funny looks from clients and colleagues, I realized that I saw colors differently and this impacted my approach to design. WorkRoom C is the result of my search for the perfect shade of each color in the rainbow. I began my offering with four different shades of each of the seven colors, but eventually narrowed the collection down to 20 as sampling nearly 30 colors made the production process never-ending. Each pattern is named after a daughter in my life—I have an amazing team of creative people around me and our daughters provide daily inspiration. I often start with sketching patterns or with an inspiring shape and we work with digital printing so patterns are fully developed in Illustrator. I am fascinated by developing a repeat and how patterns can come from mirror-imaging interesting shapes—how something so simple can become something so intricate."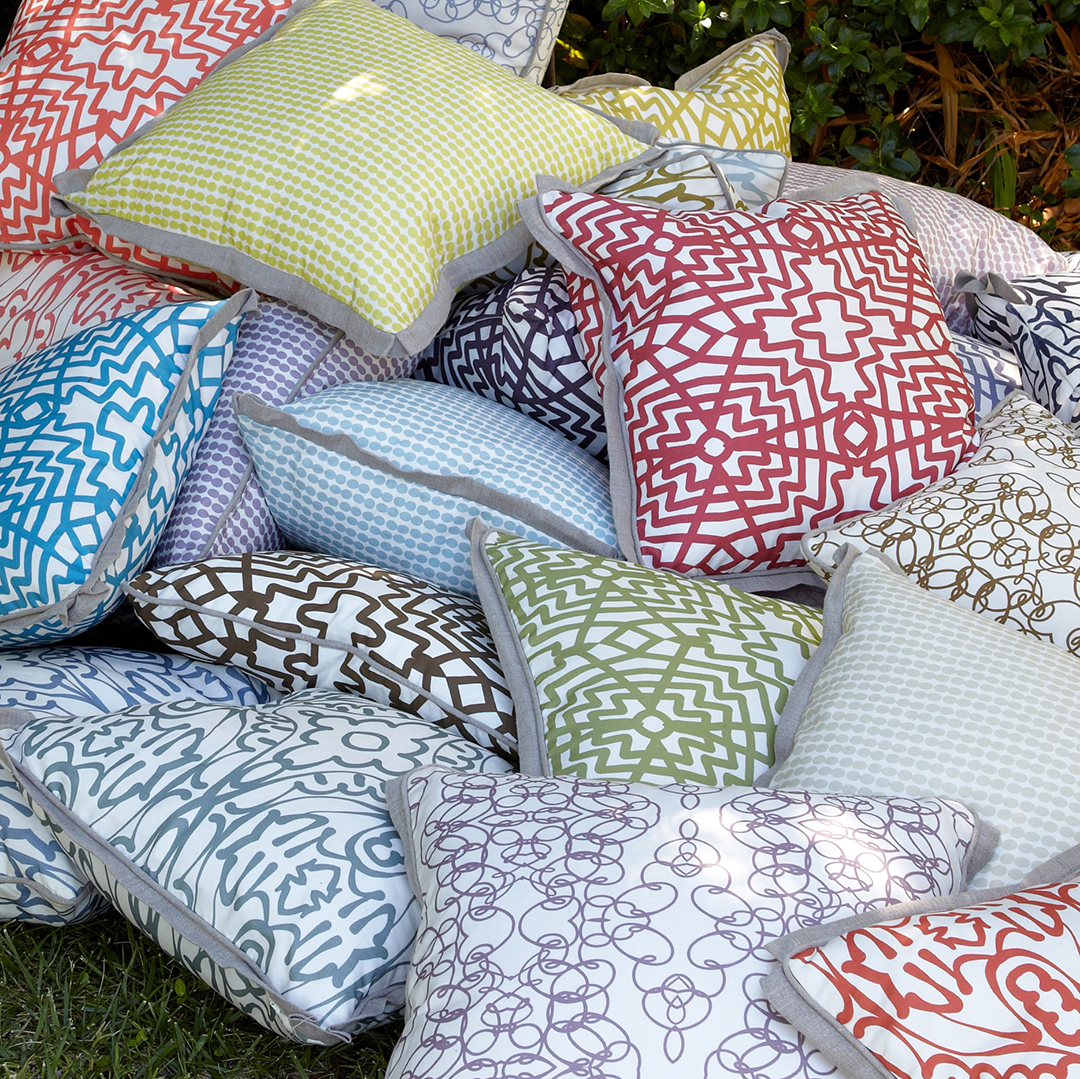 "I grew up in Santa Cruz and studied Art History at UC Santa Barbara. I had an antique business for about 10 years in San Francisco and then moved into interior design full-time and have been happily putting interiors together for the last ten years. Five years ago, I took some time off and was playing with pattern and sketches and put together an initial set of patterns and colors, turning them into my first line of fabrics. Developing patterns is a pure creative outlet for me and the most relaxing part of my business. My perception of color is a big part of my design identity and fabric collection. As a child, my mother wanted me to design my room in pink, and I immediately gravitated towards light and navy blue. This was not the norm at the time, and the experience influenced the way I've thought about color ever since. To this day, I gravitate towards blue, and never get sick of an endless combination of different colors with blues. I've found that color is very personal and at times triggers a visceral reaction. As much as I love using pink now as a designer, I am not as comfortable using red or purple."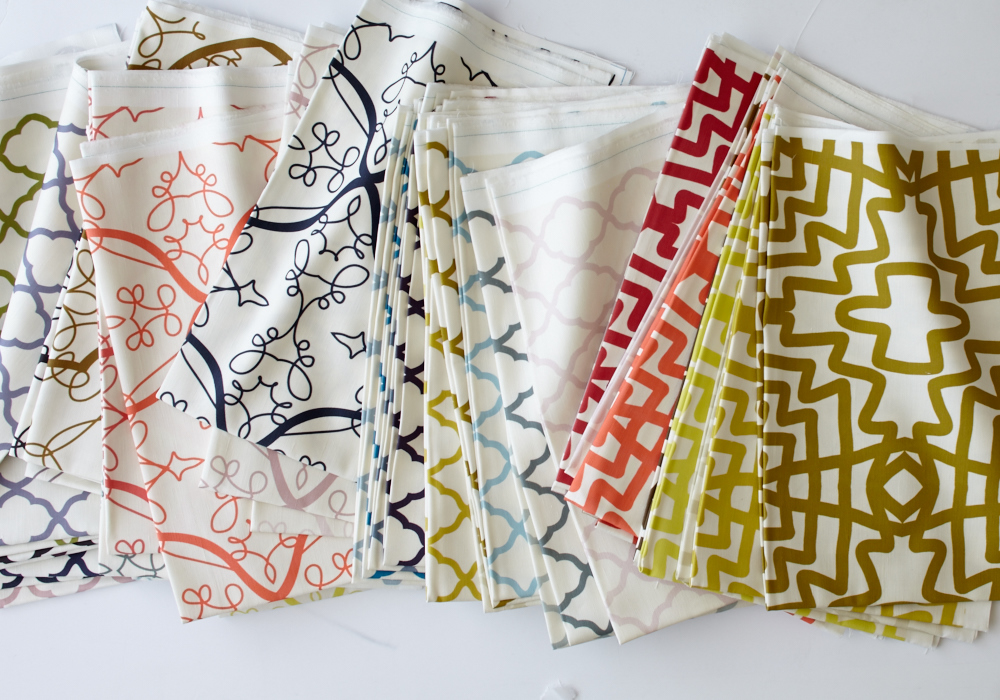 "I've always been drawn to ancient tiles–Moroccan, Persian, and Delft patterns—and have seen this inspiration come through in my designs. When creating a new fabric, I always try to balance old and new for something that feels truly fresh. For example, I love the vintage feel of ticking but struggled to find it in a wide range of colors. Thus, I developed a ticking pattern for my collection available in multiple colorways. I love having a line of patterns, each available in so many colors and also the possibility to customize patterns and colors for clients. I dream about having a small studio/store where I can design for clients and show off the fabrics in a colorful way on a larger scale. When all the kids are in college (two are there and two are graduating high school next year), I can work on making this dream a reality. A major inspiration behind the collection is my own daughter, Chloe, who I spent time with while developing WorkRoom C. There are two patterns named after her—her namesake polka dot and my most recent addition, Isabel, which is Chloe's middle name. Although she's not interested in pursuing a career in interior or textile design, I've created a brand that unites our sensibilities and initials, so that if she did choose to pursue it, she could carry on the legacy."
Learn more at carolynrebuffel.com. Have a great weekend, everyone!