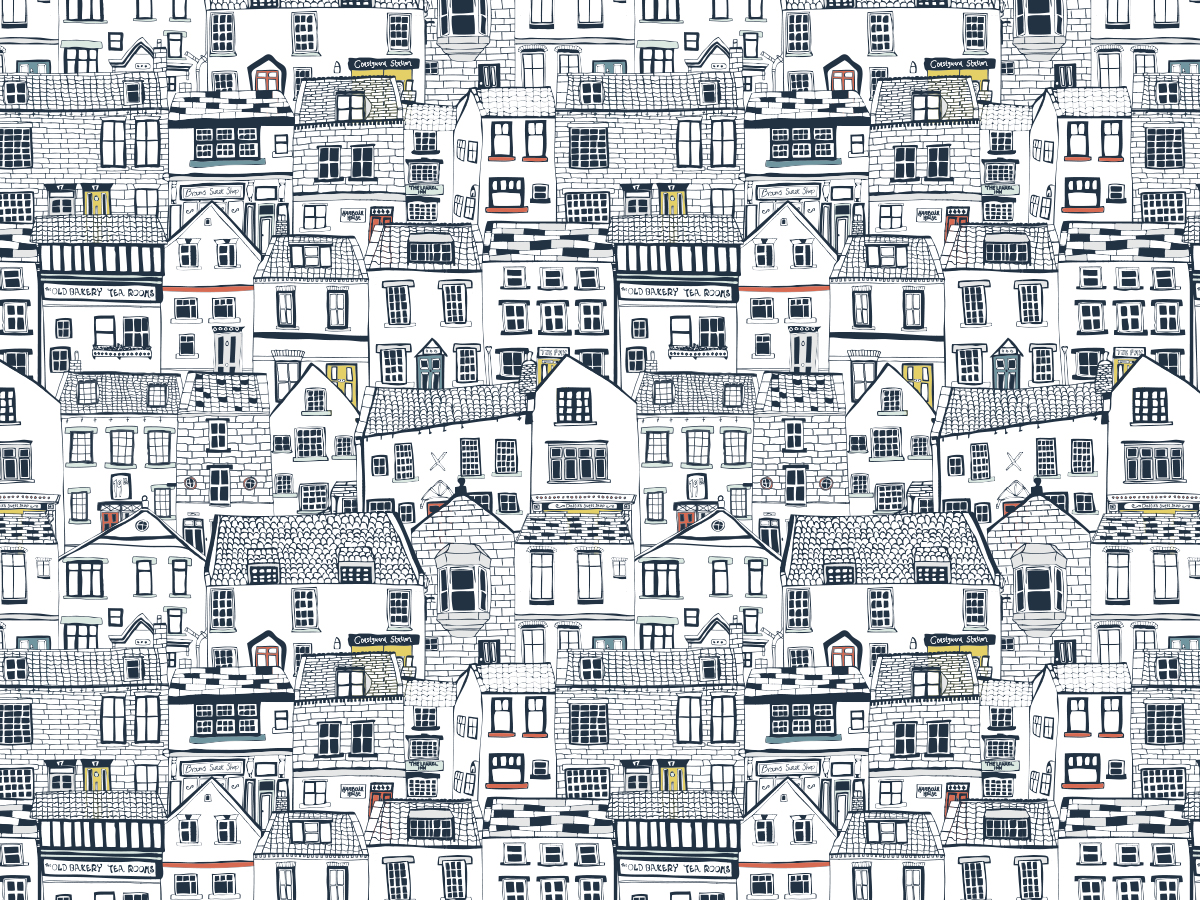 We are thrilled to share the work of UK-based designer Jessica Hogarth, whose whimsical cityscapes strike a delightful balance between being thoroughly modern yet also nostalgia-inducing. Jessica was born and raised in Robin Hood's Bay, "a small fishing village that is famous for its smuggler past and is on the North Yorkshire coast." After initially pursuing a music degree, Jessica realized:
I had made a mistake in not choosing to study art, so I left and reapplied to study a textile and surface pattern course. The rest, as they say, is history! I fell in love with making repeat patterns and after 8 months working in a commercial studio after graduating in 2010, I left to start my own business. I moved back home and I now have a studio in Whitby, that is only a few minutes walk from the town centre and beach. I spend my days producing colourful prints and patterns for companies around the world, as well as publishing a range of greeting cards and homewares, that are sold in outlets in the UK, and some overseas territories. I can't wait to head back to New York in May for Surtex, where I will be exhibiting alongside my friend Jules McKeown under the name The Pattern Social on booth 3038.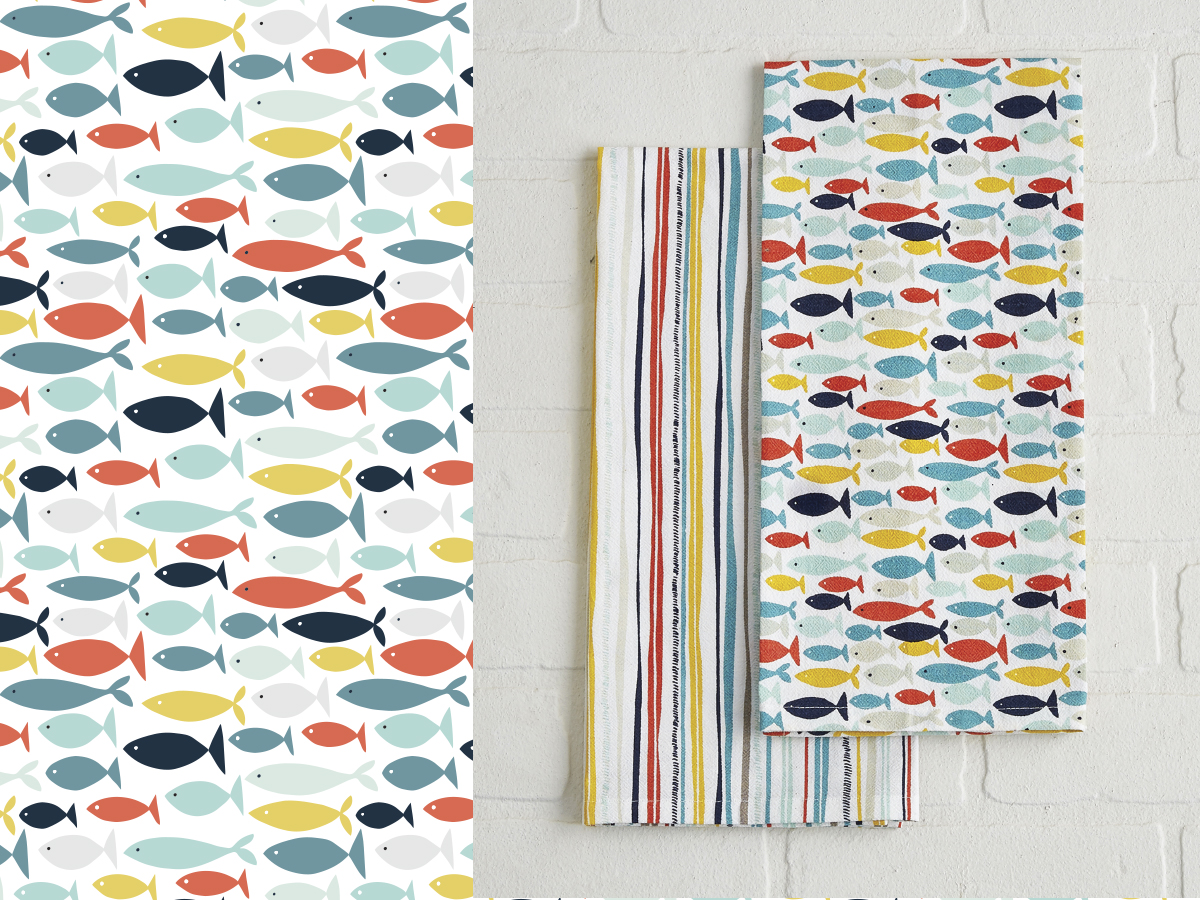 I am feeling very lucky to be earning a living being a self employed designer, but of course I have dreams about companies that I'd like to work with and there is always more that I'd like to achieve. I'd love to do more editorial illustration work, and creating a full home decor collection would be a dream come true!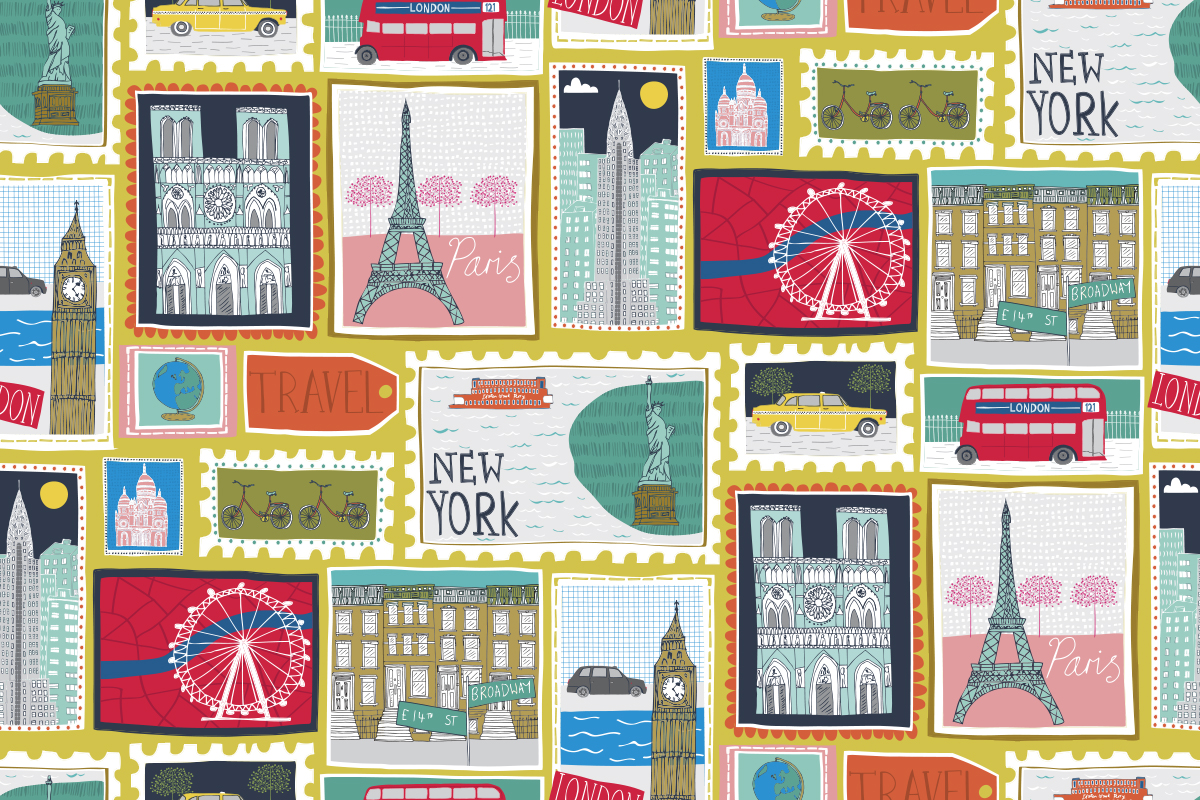 With all of her successes in the world of surface design, Jessica has kindly shared her tips for people just starting out in the industry:
"Work hard and don't give up. It really does take time to build up a business. Thinking about everything that I have done work wise the last 5 years is exhausting, and it's all of the thousands of hours of work put together that have allowed me to get to where I am today. There are days where you just don't achieve what you want to, or you get rejected by somebody, but that happens in all walks of life. Don't let it put you off! I read a quote on Instagram the other day which said something along the lines of 'success isn't one big thing, it's a million little things'. That's so true. No one job or design makes a business, it's all of the tiny little things that you do along the way that get you closer to achieving whatever it is you'd like you achieve. Above all, my number one tip is to be unique! Don't do something that other people are doing. Develop your own style and make that your USP, as that's something clients or customers can only get from you. It may be the way you use colours or the look of your drawings. I often see designers emulating the work of highly successful artists, and a copy is never as good as the original, and it's already in the market."
Thank you, Jessica!
Surtex attendees can visit Jessica at booth #3038 and more of her work can be seen at www.jessicahogarth.com.