A Textile Design Lab designer recently posted a series of beautiful patterns which all had a stained glass look and layout. You couldn't help but take note of them and appreciate them. She asked, "Are these marketable? They just seemed too easy to create using the Adobe Capture CC pattern function."
Too easy? That sounds nice, doesn't it? I replied that they were gorgeous and totally marketable. I personally love the Adobe Capture CC shape function, so I was super excited to try this new addition to the app. After our weekly call I jumped on my iPhone and immediately started creating patterns out of various textures that I found around the house. You can see the results here: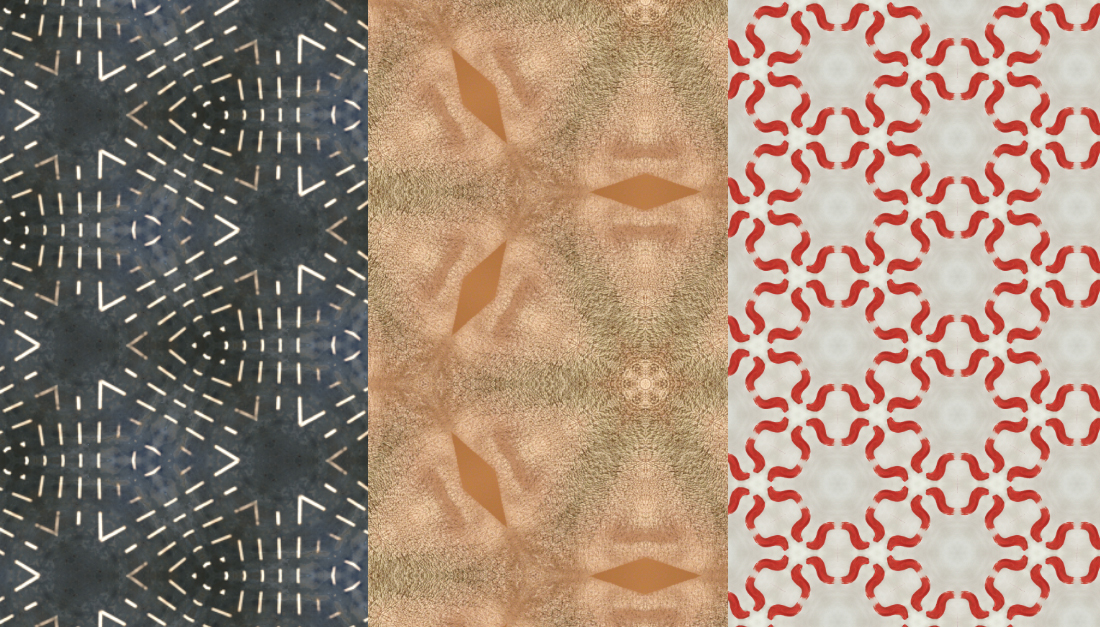 The entire undertaking was a blast. With the click of a button I could turn the filtered light under our deck into brilliant stained glass inspired patterns in a variety of layout styles. I showed them to my husband and we had a good laugh about the app running textile designers out of a job. I laughed—outwardly—but inside I wondered, could this actually be the case? Could and will software eventually replace designers? My euphoric blast was over, and now I was thinking about the entire thing a bit more deeply.
It was time to go into Adobe Photoshop, open up the files, and start working on them. As I got to the task at hand I still saw their beauty, but after zooming in and trying to work with the files some doubts crept in about this new tool. When enlarged, the images were blurry, low resolution, and lacked a sense of depth and detail. Those are three very important aspects of a pattern that most buyers will look at when considering a design. Eventually, it was time to move on and I shelved the project, putting on my "sometime in the future" to-do list.
Since that time I have taken notice of these beautiful stained glass layouts popping up all over social media. They are everywhere and I expect to see more and more of these patterns in social media and designer portfolios, as they are trending. I'm sure you've seen them, as well. But be warned—like all digital design tools, it's important to not abuse the software. Buyers are looking for the unique, the special, the spectacular. A portfolio filled with stained glass patterns that can be created with the click of a button, regardless of their beauty, are not the foundation for a sustainable design business.
As more tools such as Adobe Capture CC emerge, I encourage you to use them and experiment with them, but do not rely on them too heavily. They are a tool—only a single tool in your toolbox to be used to bring your vision to life.
Just like recognizable Photoshop filters, think about ways that you can use this tool in combination with other techniques. Here are some patterns that I created combining this tool with some of my go-to design techniques: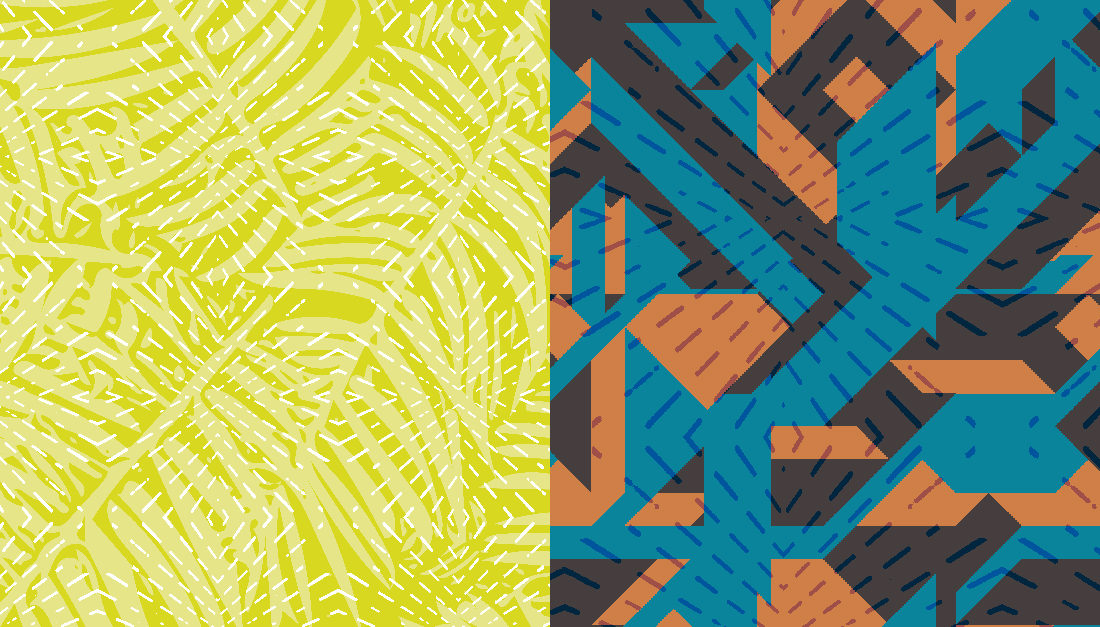 Other ideas include:
Indexing the pattern into a two color texture
Using your indexed texture as a background or foreground pattern to more recognizable motifs
Printing out your Adobe Capture pattern and using them in a collage style pattern
Using Photoshop's "Paste Into" feature or a clipping mask to add your Adobe Capture pattern to geometric or nature inspired motifs
Use your Adobe Capture pattern as motif and inspiration and create the finalized pattern using watercolors, acrylics or an artistic medium of your choice
The possibilities are endless if you know the right techniques.
Save
Save