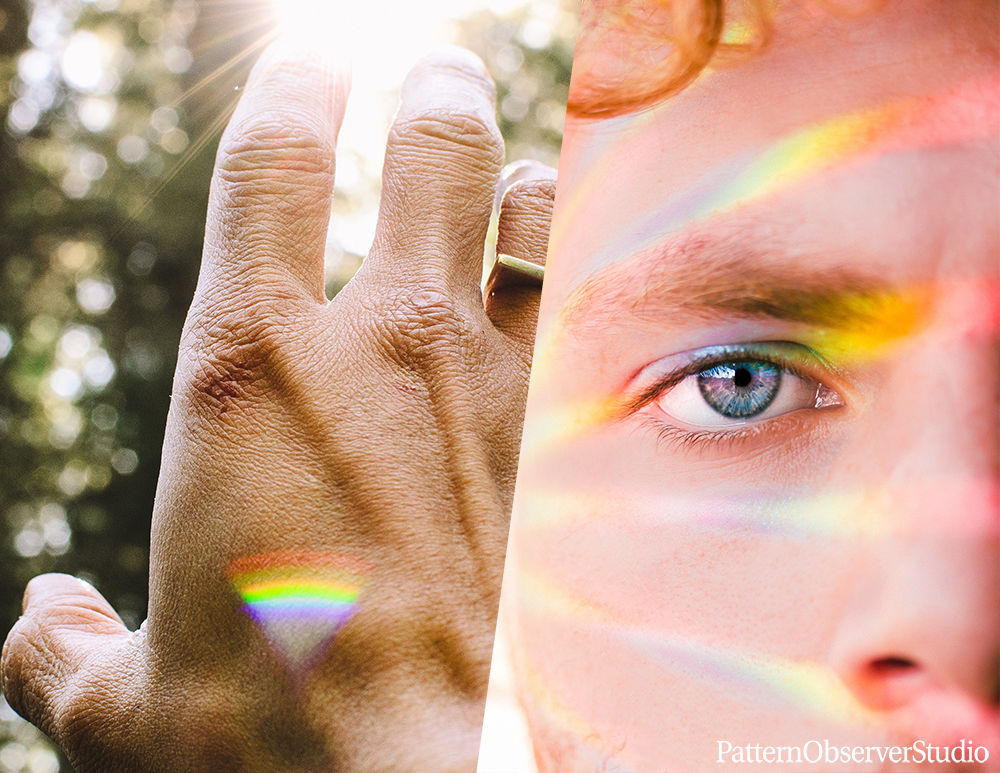 Each month Textile Design Lab members have the opportunity to take part in our "Chelsea's Challenge" design challenges. This month, the challenge is based around the theme of light, and includes sub-themes on prisms, iridescence, and more. Over the course of four weeks, TDL members will work on building a cohesive collection of 3-5 patterns based on this theme. We provide mood boards and downloadable Pantone colors as a jumping off point, but love watching our members' ideas blossom and transform from the provided inspiration!
The first step is putting together a "backbeat" for their collection, which includes ideas on a target customer or market, any trends they wish to incorporate, and how their own personal style and favorite artistic techniques can be utilized in developing this collection. Along the way the Textile Design Lab team and fellow members from the community provide feedback on our private forum. It's a blast to see collections develop this way from beginning sketches to a polished pattern collection. You can check out some of the work our students have created in the past on our dedicated Chelsea's Challenge Pinterest board!
If you'd like to get involved in the challenge and become part of our supportive e-learning community, we invite you to join us in the Textile Design Lab. The deadline to complete the Light challenge is Monday, September 4th, so there's plenty of time to dive in…we hope to see you there!