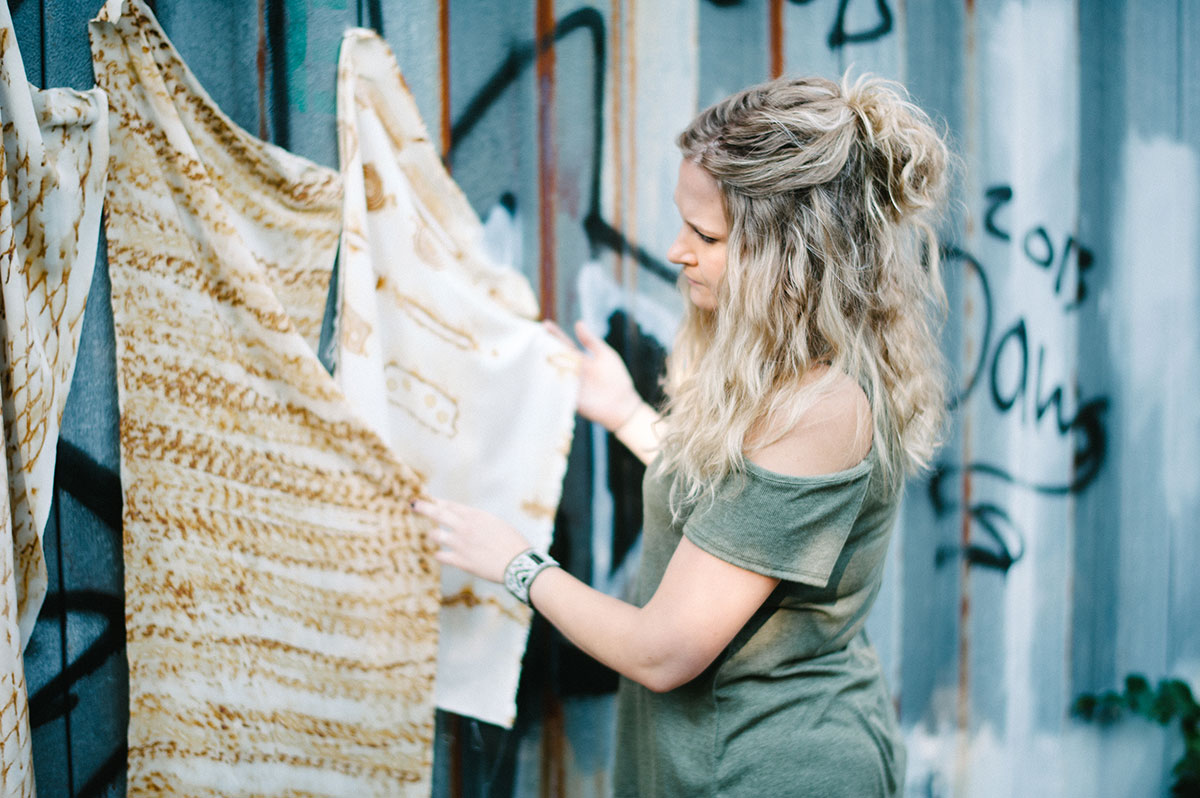 Since moving to Asheville, NC a few years ago, I have become increasingly interested in the art of woven and hand-dyed textiles. Fiber artists are able to turn such simple materials into stunningly complex pieces of artwork and I am in awe of their ability to make their vision come to life in this way.
Today's featured designer does this masterfully. Kathleen Fitzpatrick specializes in traditional techniques, doing all of her own hand weaving and hand dyeing. From these pieces she experiments with and creates digital images for print that are inspired by "the southwestern United States as well as the remains of a once industrial city found in my own backyard."
Kathleen Fitzpatrick graduated from Kutztown University of Pennsylvania in 2014 with a Bachelors degree in Traditional Textiles and Art History. It was here where her interest in the arts quickly evolved into a passion for design. After earning her Bachelor's Degree in 2015 she began to work at a local digital printing company. "In this role I guide textile designers, artists, and interior focused firms through the process of building custom fabric collections for print. This includes offering assistance with fabric selections, designing repeats, and color management.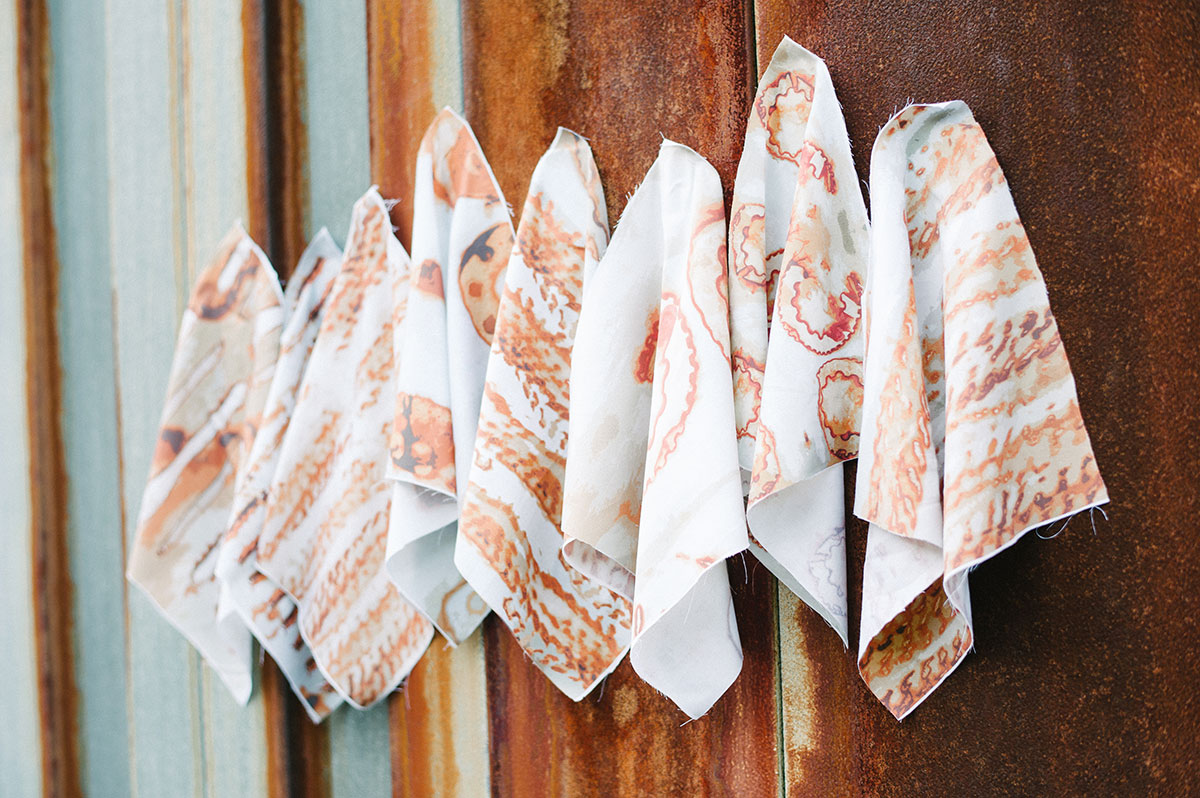 "In 2016 I combined my workplace knowledge and enthusiasm for design and founded Tie-Up Textiles, a boutique business dedicated to both preserving and challenging traditional textile techniques. Tie-Up Textiles is an eclectic brand with a style not easily defined. My eye for texture and abstract motifs is inspired by the remains of a once booming industrial town here in my own backyard. However, my preference for natural, earthy color palettes and simple geometrics takes on a style all its own.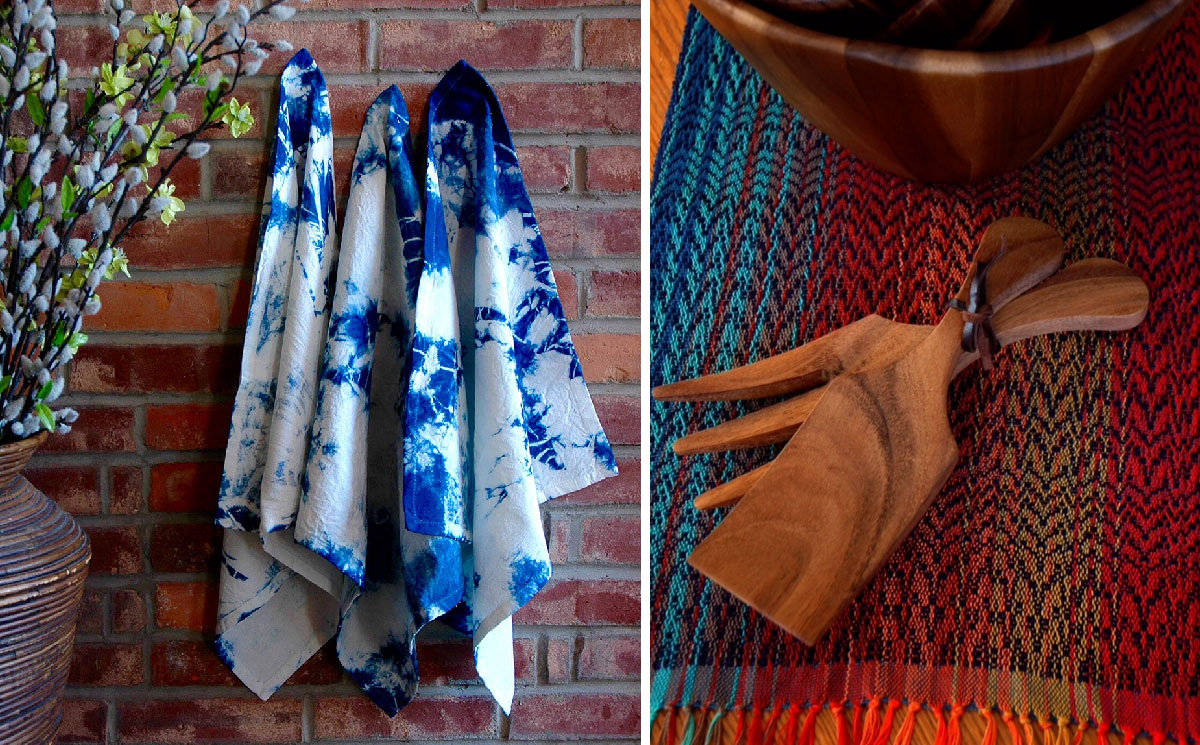 "My hand woven and hand dyed fabrics reflect the traditional side of my work, while the modern side incorporates those finished fabrics for use in continuous repeats and custom design. Moreover, digital printing allows me the ability to manipulate my weavings and dyed fabrics to substitute color, pattern, and texture for a vast array of new collections. The finished pieces – using either traditional or modern methods – are used in-house to create throw pillows, table linens, and one-off upholstery statement pieces for the home.
"There is a sort of discipline and patience required by the art of weaving and hand dyeing that I'm attracted to. Both require process and structure in order to achieve the final product; there are no short cuts. And, these techniques cannot easily be mass produced, which is often a perk for my clients. They love that their piece has been thoughtfully and personally created, and that it is truly one-of-a-kind.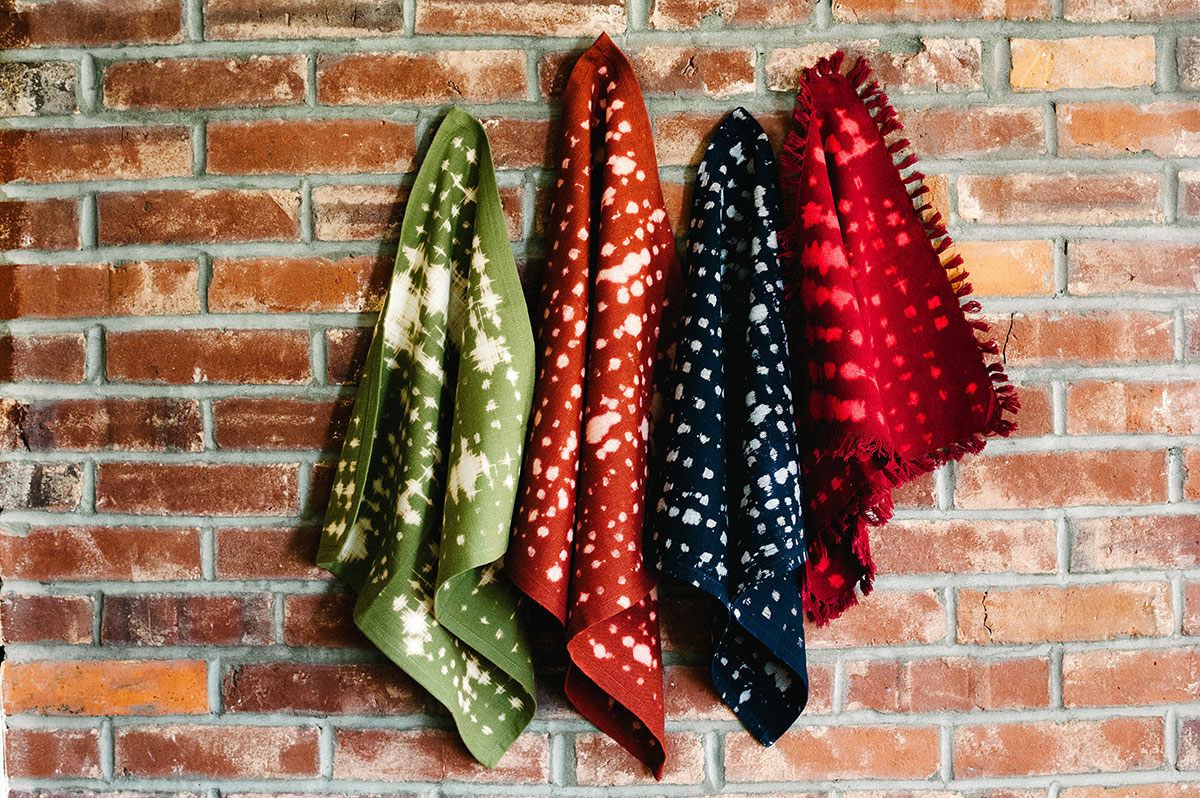 "On the contrary, my digital work is often a less labor and time intensive process. But together they balance each other. When I feel creatively stalled with one, I simply jump to the other. I believe it is this balancing act that continually inspires my experimentation in merging traditional and modern processes."
Please visit Kathleen at www.tieuptextiles.com to learn more.