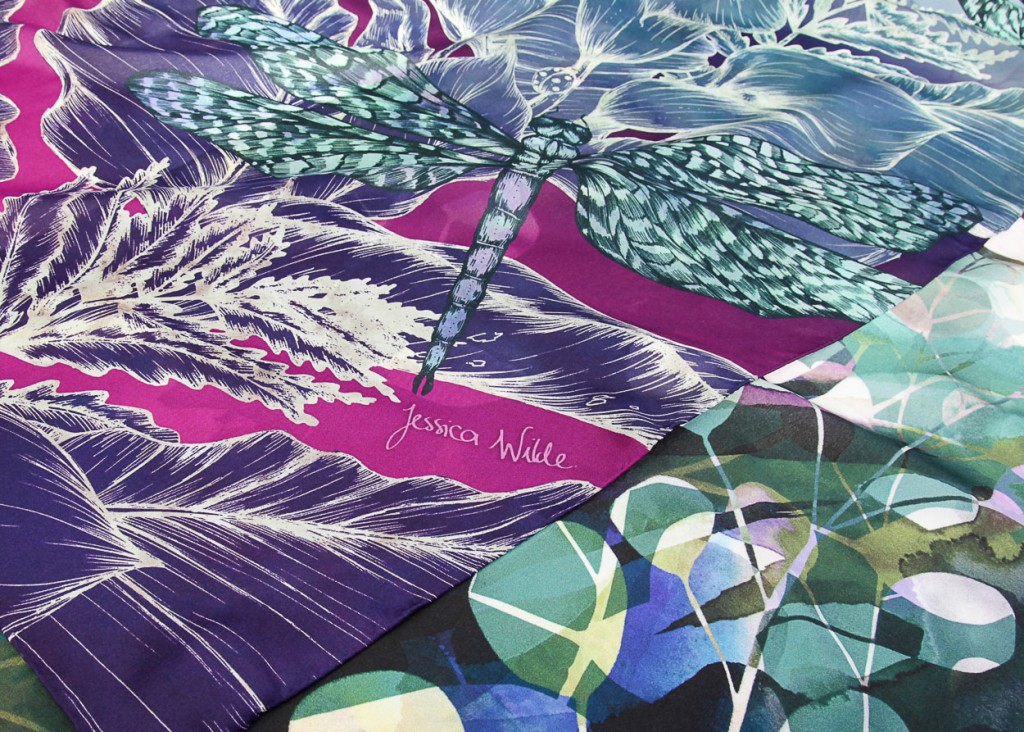 This week's featured designer is the talented Jessica Wilde.
Jessica graduated from Birmingham City University in 2008 with a degree in Woven Textile Design and went on to design wallpaper for five years for a manufacturer. Four years ago, she "took the slightly terrifying leap of going freelance" and started her own brand. When I asked Jessica about that, she shared: "My family have always been self-employed, so it felt natural that I'd go this way at some point (my dad is an ice cream man, slightly random but made for many adventures and time for drawing when I was younger!)."
Look at this piece that Jessica has shared with us. She explains: "This is a selection of my latest work inspired by botanicals and the concept of Biophilia. After working freelance for 3 years, last year I went back to uni to do a part-time in MA Textile Design. I'd been working commercially for a number of years and wanted to focus on developing the creativity and concept behind my work. 'Biophilia' refers to our innate need for nature, something I'm very passionate about. The design process involves nature photography, drawings in black finer, and abstract watercolors – all of which I combine digitally."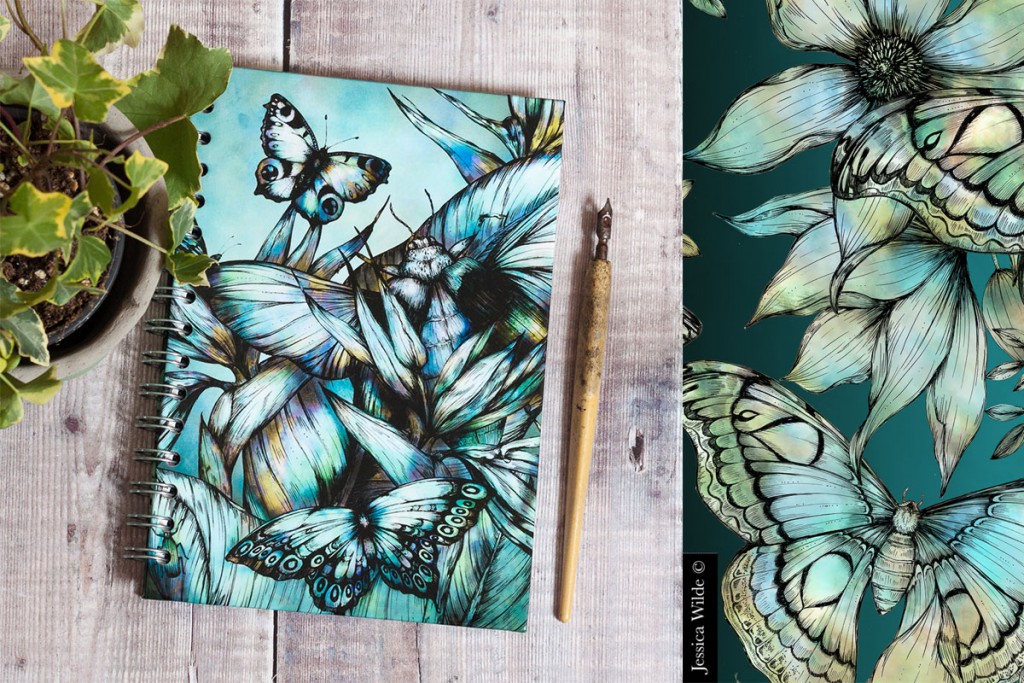 Jessica was kind enough to tell us a bit more about her industry experiences in this short interview:
How do you think your experiences in the wallpaper industry affected the way you think about patterns?
Working as a wallpaper designer was a fantastic experience, and because it was a manufacturer I learnt about the production side too. I also saw the early days of digital printing, and how that came to change the industry and market dramatically. From a pattern aspect, while in industry I got to work on some incredibly varied design briefs, and learnt how to adapt to different styles, requirements, and had to be constantly aware of production constraints. When I started designing for myself and different markets it was quite an adjustment. At first, I really had to think outside the box—it was all so sudden! I soon started embracing the creative freedom, though, and I got back into my drawing and worked on my technical knowledge beyond just wallpaper. I still design wallpaper, but love being able to design for a full range of products now.
How are you currently marketing your work? How are clients finding you?
I find that Instagram, LinkedIn, and my website work the best for me for online marketing and finding new clients. Recently, as my own brand grows and I'm exhibiting at larger trade and retail shows, I find it often leads to new clients and collaborations, despite the purpose being to market my work. I believe that seeing your designs working as a range of products can be attractive to a potential client. It's something tangible; you've tested your concept commercially and you always have an awareness of what the market is doing. I think it's also important to clearly communicate your niche and passion behind your work—which can be tough to do, as it's often quite a journey. However, refining your offering over time helps build a reputation and attract work that aligns with your brand.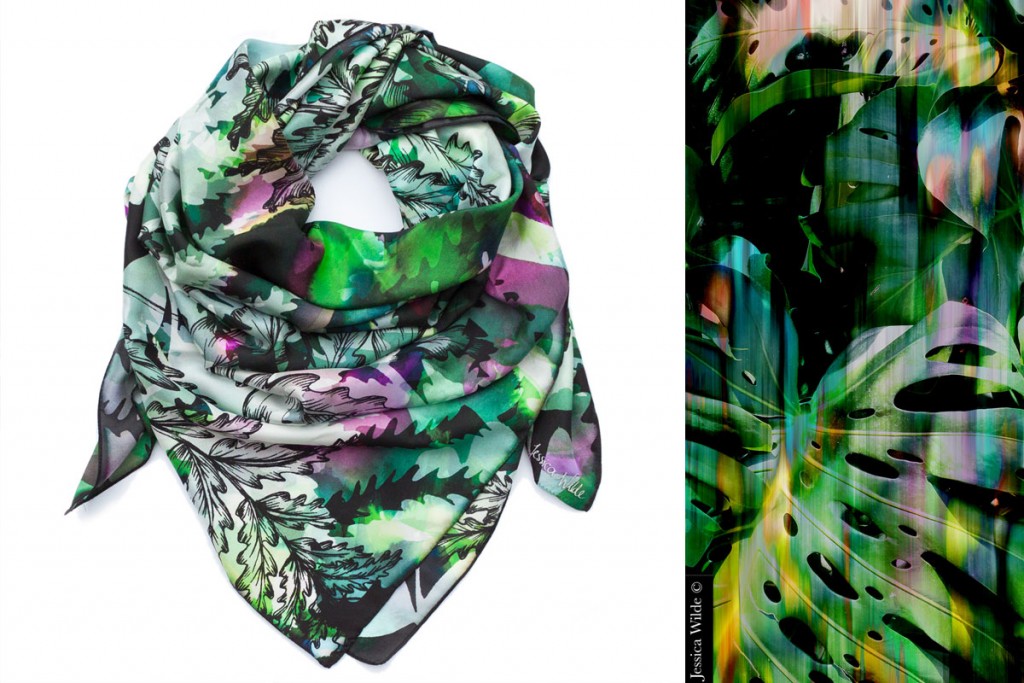 I am so inspired by your decision to go back to school to get your MA. How has that experience affected the work that you are producing and your outlook on your business?
I'm doing the MA part time over 2 years and it's very much linked to my business practice and the development of a new body of work and products. I'm two-thirds of the way through the course and have found my work has changed quite a lot! It has also encouraged me to explore the concept behind my work in far more depth, and I've become fascinated by biophilia (our innate need for nature) and biophilic design. Overall, my work has generally become a lot more experimental and I've really enjoyed the opportunity to try new techniques and be part of a creative group. I've also been planning where I want to take my business in the years to come, as there are industry applications I've never considered before. All of this is very exciting to me and important in the development of my ideas, and in taking my business further.
You can learn more about Jessica at her website: www.jessicawilde.co.uk.