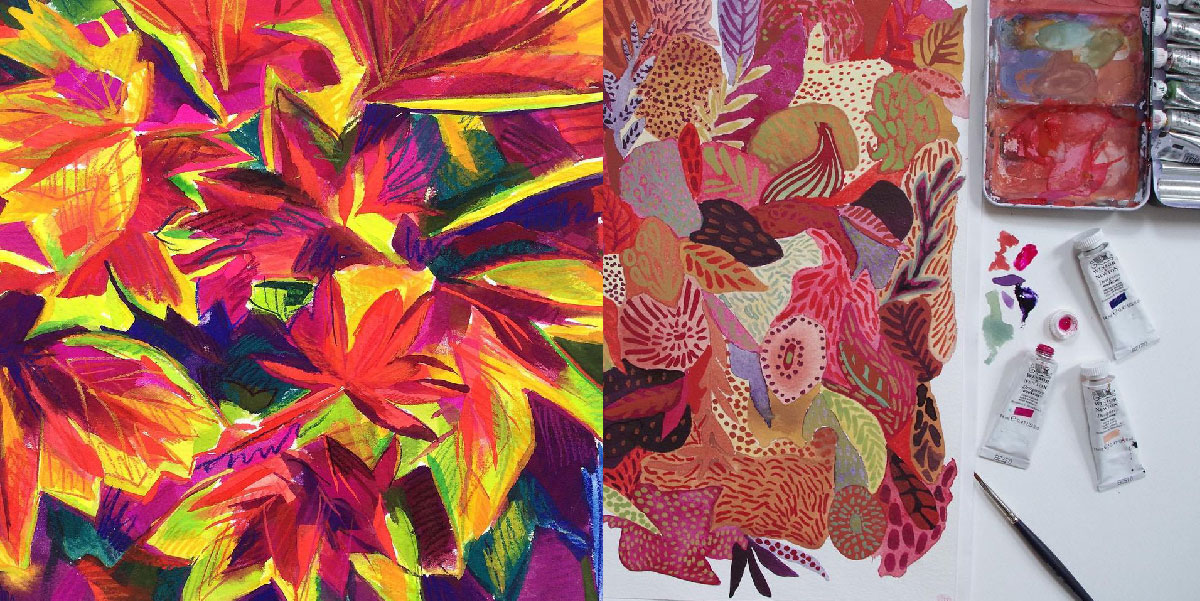 Happy New Year! I am so excited to kick off our first Repeat Downbeat of the New Year and share some of the most inspiring finds in our #patternobserver feed. It's been icy cold here in Asheville, which might explain why I was drawn to all the warm colors that you see below.
First up is this beautiful piece by Affra Gibbs. Affra is one of my favorite Instagram follows. Her work is active and dynamic—I just love her energy. She is always creating something spectacular. From florals to dog portraits to custom home projects—Affra keeps painting and painting, and I love it all. I was really drawn to the movement in this piece and all the layers of paint and line work. This is something that I have been experimenting with in my own work and it was lovely to see this in our feed!
The layering of details in such a cozy color palette is also what drew me to this painting by Jo Faulkner. Jo is an artist and textile designer out of Philadelphia. She has a stunning, beautiful, and consistent style that I adore. It has a vintage feel to it, while also somehow feeling very modern and contemporary. If you need an escape I encourage you to take a moment to check out her beautiful Instagram feed. You'll leave ready to pick up a paint brush and start playing.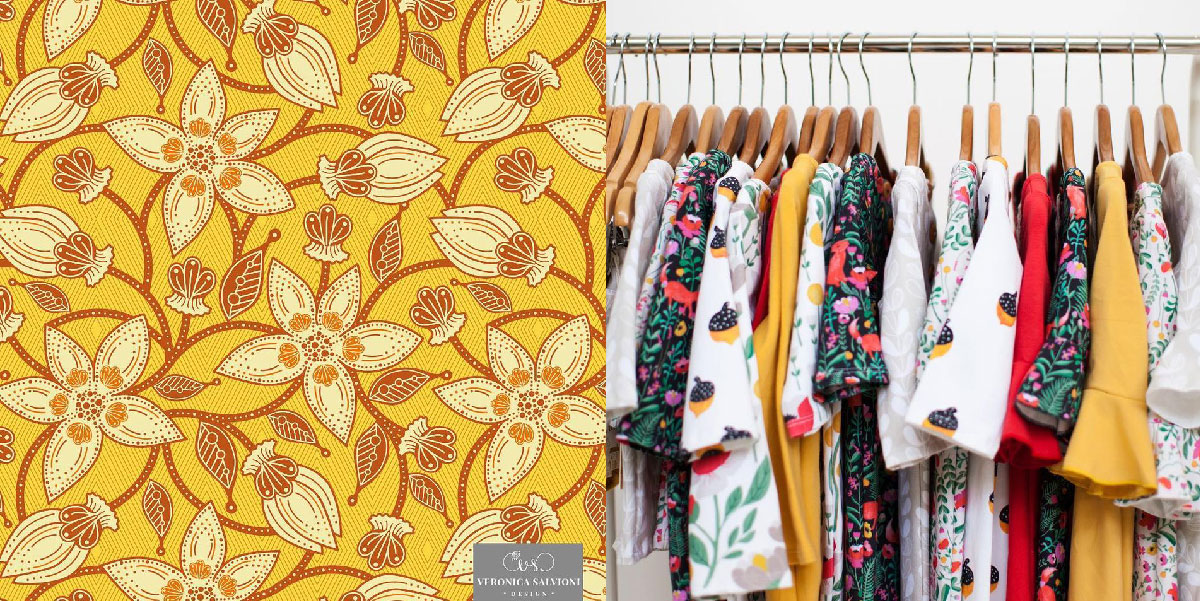 Want to see an example of a really strong pattern? Check out this design by Veronica Salvioni. Veronica is an Italian surface pattern designer and illustrator based in a town just outside of Milan. This pattern was created for Spoonflower's recent design challenge. The details in the flowers are perfectly placed. If you look, you can also see how there are enough details that they add a great deal of excitement and visual interest to the design. However, there are not so many details that the motifs become too heavy and overwhelmed. From my perspective, what makes this design so spectacular is the addition of the background geometric pattern. It's such a wonderful compliment to the foreground florals, which have a strong movement and flow.
Last but not least, this beautiful collection from This Little Street immediately caught my eye. This Little Street was started by Audrey Smit, who lives in Berkeley, CA with her husband and four adventurous little girls. Audrey has been designing and selling prints, fabrics, and wallpapers from her website, but she recently added a new kids clothing collection which launched yesterday! I cannot imagine the amount of time, dedication, and investment that it would take to start a clothing line, so my hat is off to Audrey. This is a huge achievement and I found it to be incredibly inspiring to read about the project on her Instagram account.
Thanks to all who shared their work to our #patternobserver feed this past week. I look forward to seeing more of your wonderful work and sharing it with our community.