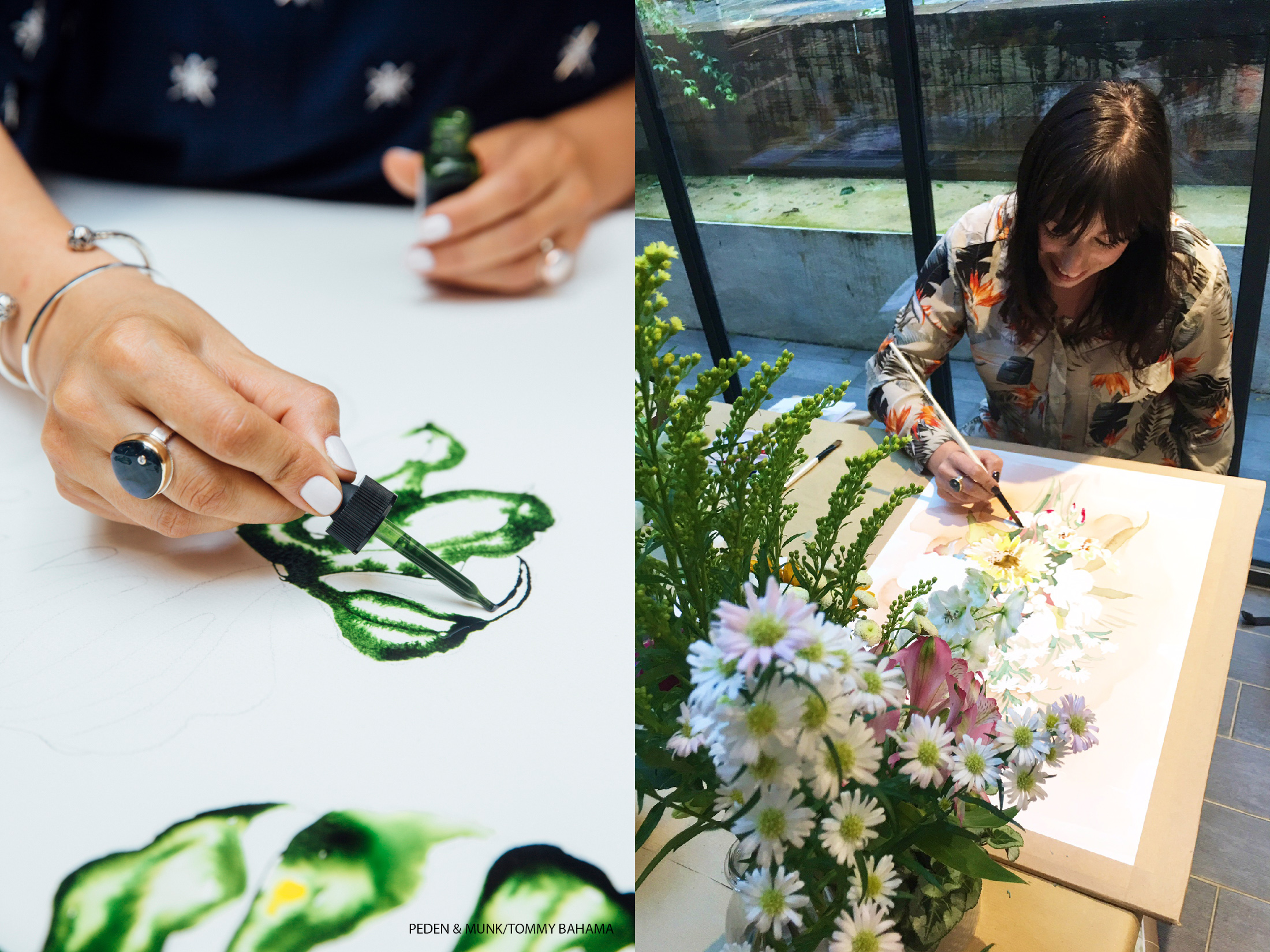 This week's featured designer is Anne Marie Jackson, a British textile designer and trend forecaster working in Seattle. With 15 years of experience under her belt, Anne Marie has developed a stunningly beautiful signature style and has worked "both freelance and corporate design jobs from runway to mass-market." Anne Marie's talents for hand-painted florals and foliage seem to know no bounds, and I think her design ethos says it all when she says,
"I believe all surfaces need a print! Color and print is typically what draws the customer's attention and has the ability to elicit an emotional response from them and I love that I get to do that across a myriad of products."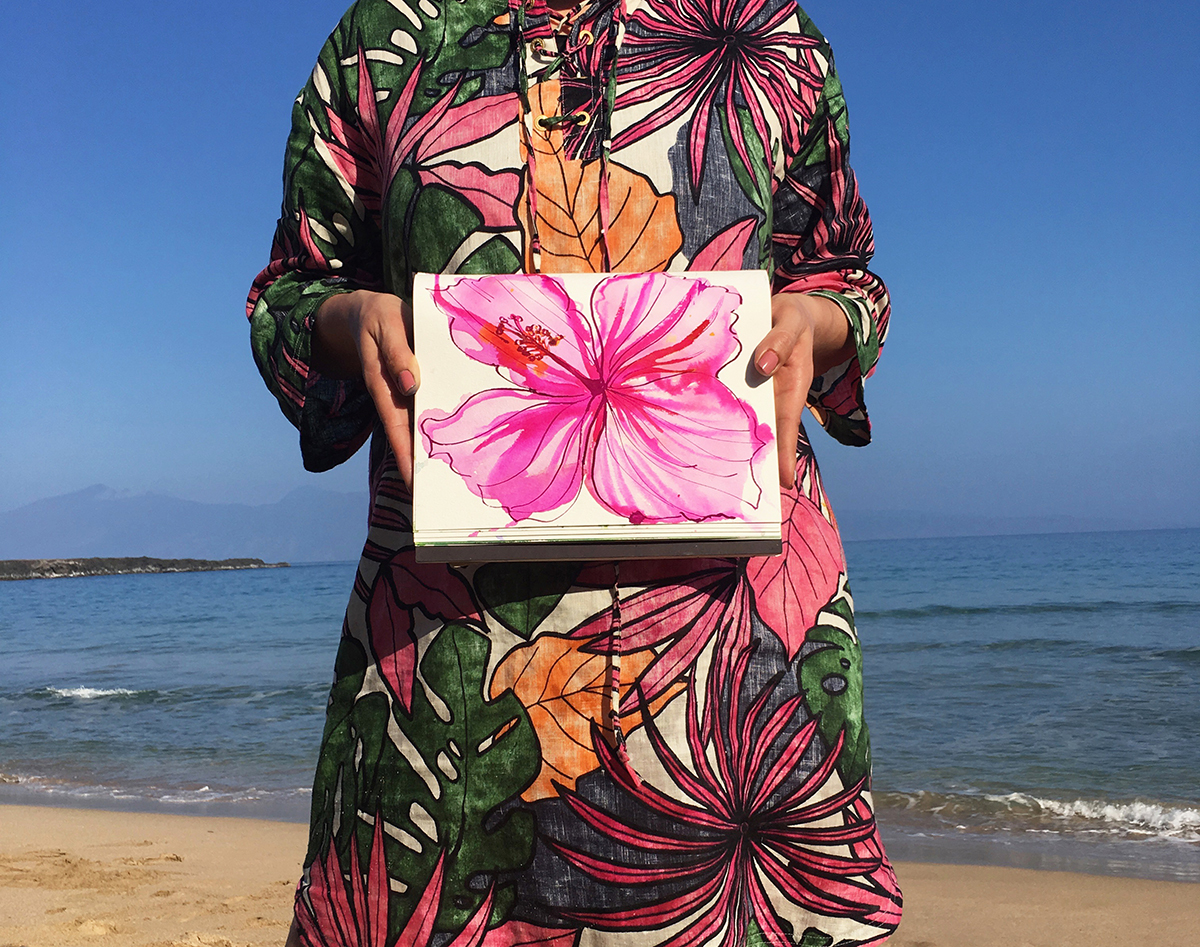 "I tend to think of myself as a "surface design shape-shifter", in that I'm flexible to meet the needs of the customer/client, but I always prefer to create hand rendered art. I truly believe that starting from original hand-drawn elements, produces art that is more authentic and that the customer can see and feel the "finger print" of the artist in it. In my experience, clients gravitate to such art, because of its emotional quality, and the way it connects people to story.
I would say that "story" and creating such connections are my "why". That desire to tell stories, stems from a summer job—during my time as a student—where I was a tour guide at Althorp House (Princess Diana's childhood home). In that role, I loved bringing the art to life, by connecting the visual art with the context of its history to the various visitors of Althorp. To this day, I still love to captivate an audience with the stories and process of art. One of my most favorite things to do, is live art for my clients on their shop floor. I guess my splashing around with paints draws an audience in and can initiate more memorable connections and meaningful conversations."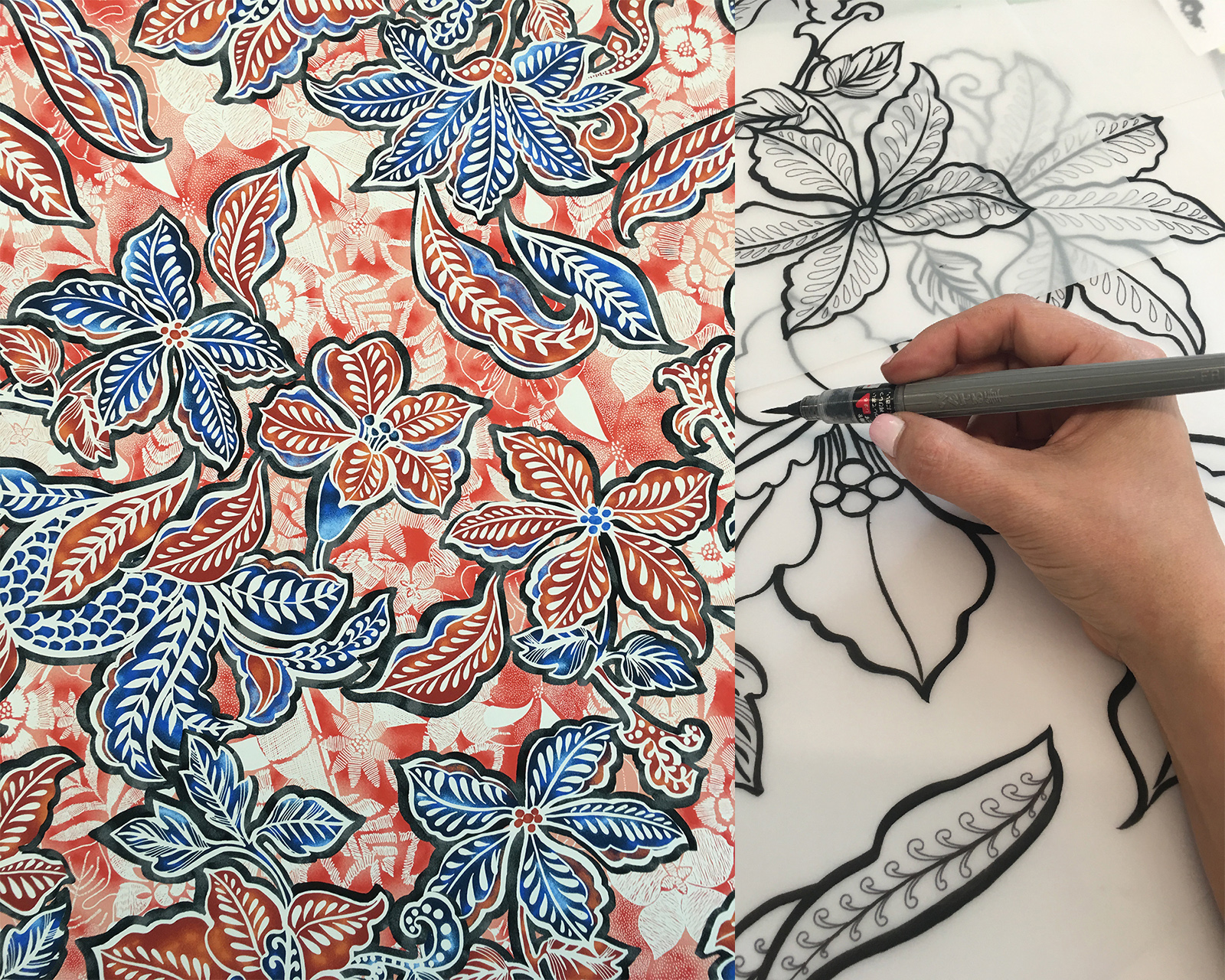 "I like to take my time crafting prints. Using many hand drawn motifs. I particularly love working in vibrant watercolor inks and using my faithful nib pen. I have a love affair with color and Hawaii as I have spent most of my life in jolly old cold England and the notoriously rainy city of Seattle. Creating tropical prints transports me to my happy place.
As well as being a textile designer I am a Mummy to 2 bubbly bear cubs. We are also a foster family and have had 4 little girls in our home over the past 12 months. As a result, most recently I have been using my art to bring awareness to the 400,000+ kids we have in the foster care system here in the United States on any given day. I ultimately dream of launching a brand that can be a profit for purpose brand to help provide therapy and comfort for foster kids that have experienced trauma. Art is one of the ways we can heal our world and design does matter."
You can learn more about Anne Marie at her website http://annemariejackson.com/