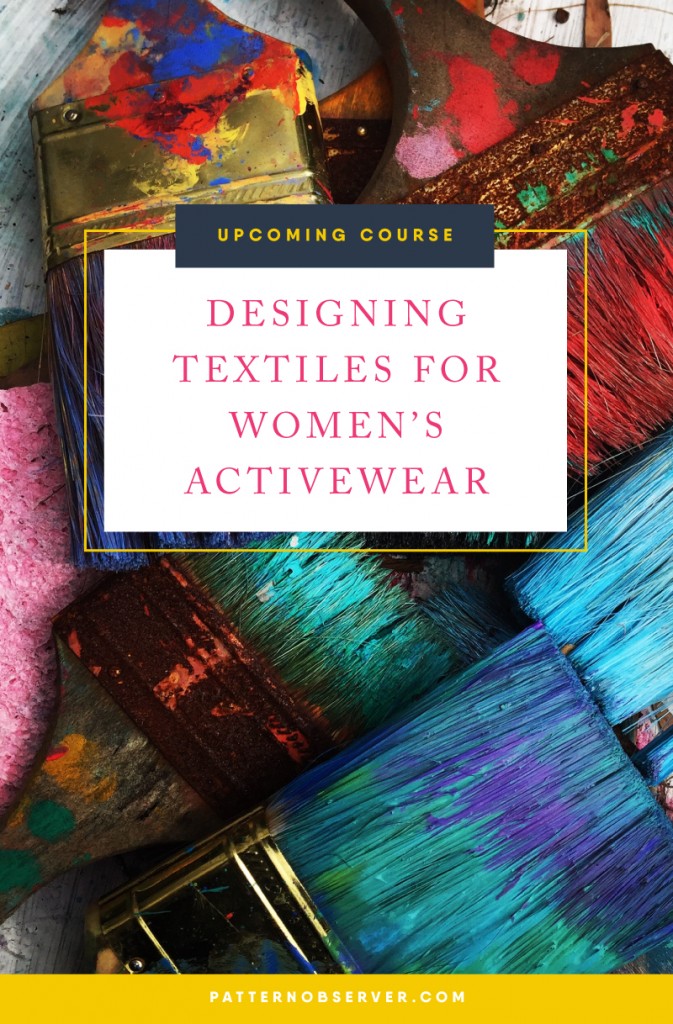 One of my favorite markets is women's activewear. Patterns need to be empowering, inspiring and feminine while also flattering lots of different body shapes. I really enjoy the process…And that's why I'm excited to tell you about a new Group-Study happening on Monday, March 19th in the Textile Design Lab: Designing Textiles for Women's Activewear
This 5 week course is the high-value, hands-on training you've asked for – delivered with the same quality and interaction you've come to expect from the Textile Design Lab team. I filled the course with lots of design exercises and creative activities to help you learn. And best of all, the price is low, just $49/month – so you can take action without busting your budget.
In this course you will:
Discover who the leaders are in the women's activewear market and what they look for when selecting patterns and designs for their work.
Learn how to research trends for this market and get our tips for which trends to consider and follow when designing women's activewear.
Discover what motifs you should include in your designs and your portfolio to attract attention.
Take action. During the course, you'll create a professional design brief for use in your portfolio.
Learn from real world case studies created by our experienced team of professional designers.
If you're ready to jump into the Fashion Industry, Designing Textiles for Women's Activewear is the perfect next step. I hope you'll join us on Monday, March 19th. Grab your spot here.