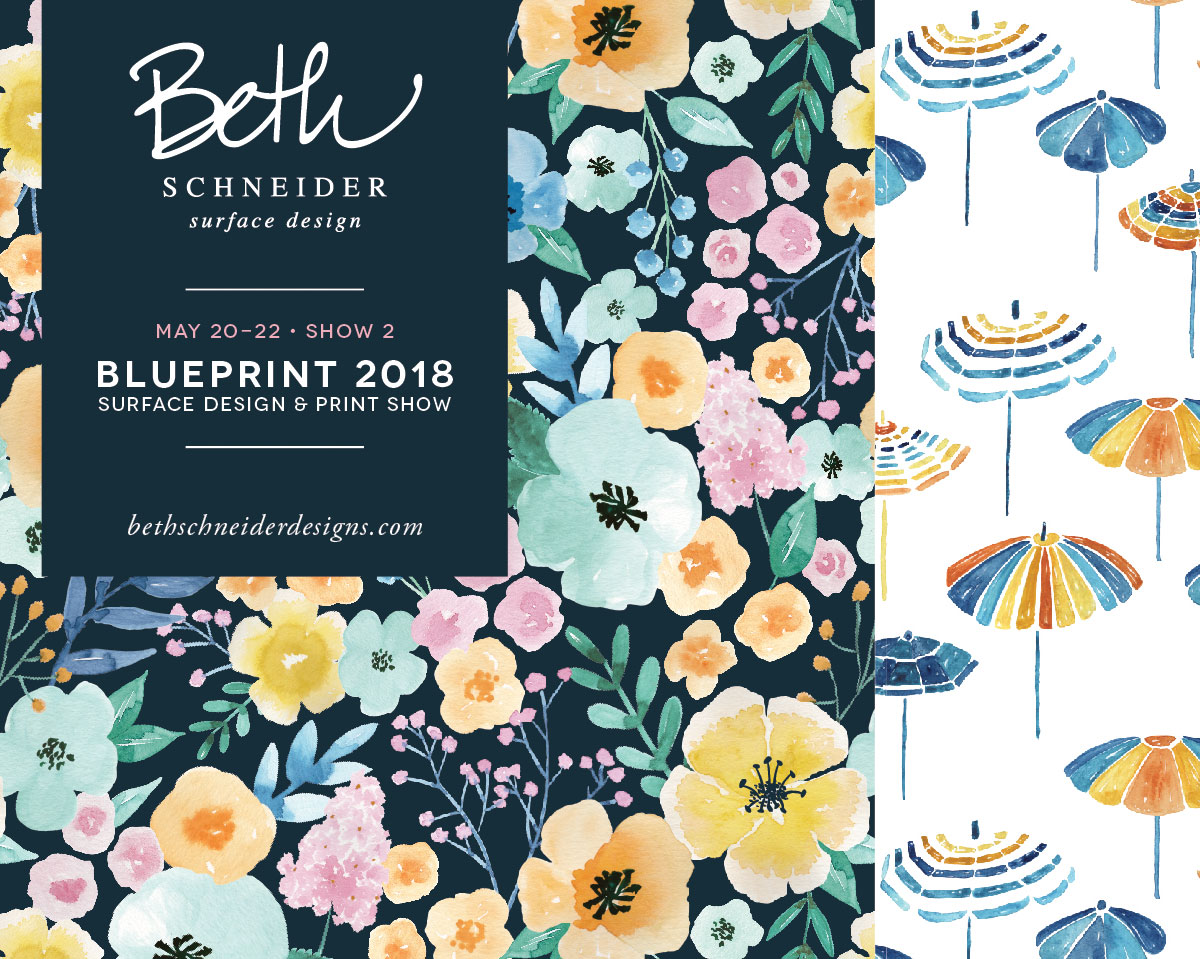 Today we are excited to feature the work of Beth Schneider, who will be showing her work at Blueprint, Show 2. I love how dramatic and striking her work is. She creates rich colorways and motifs with so much depth and dimension. Be prepared for a visual feast!
Beth Schneider is a surface designer from Chicago and is returning to New York this year with a fresh portfolio full of new watercolor florals, patterns, and illustrations. When asked about what she'd been up to in preparation for this year's show, Beth said, "I've been painting away for the past few months and can't wait to share my new designs with art directors at Blueprint." I don't think they'll be disappointed! Beth's unique combinations of modern, on-trend color palettes paired with her sophisticated hand of watercolor work well to create her clean, fun, and fresh signature style.
Beth hand paints all of her motifs and then brings them in to the computer to arrange the layout and create repeat patterns. You can see some of her process videos and latest designs on Instagram @bethschneiderdesigns. The insight into her work is very interesting.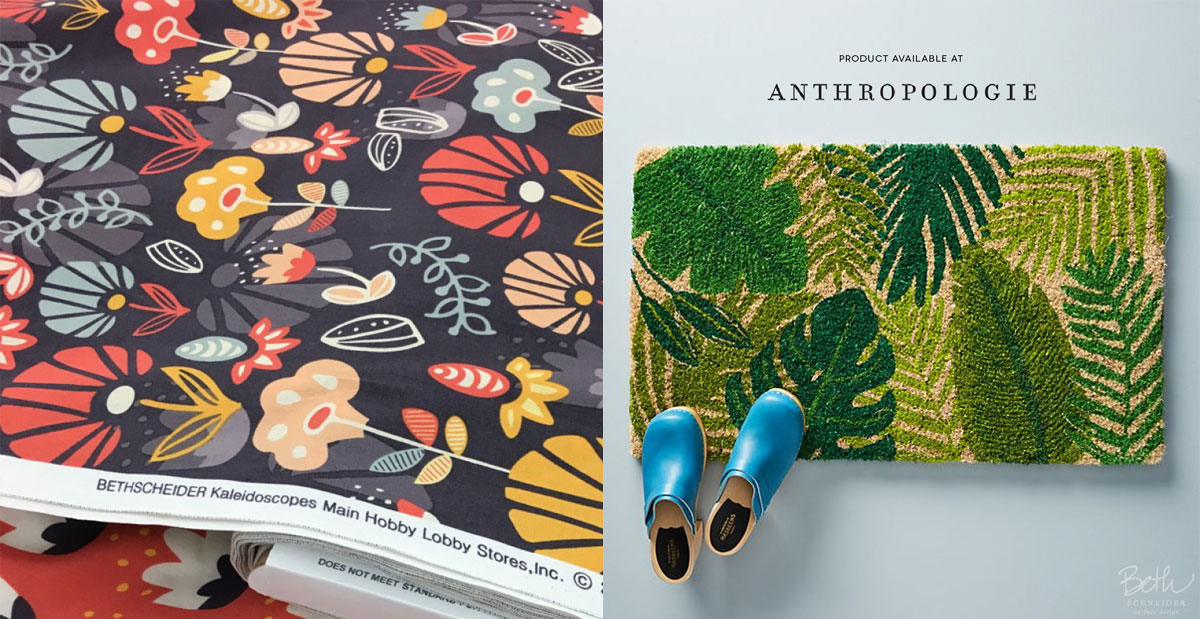 Another aspect of Beth's work that stands out is how her designs are easily marketable. Her patterns and illustrations have been licensed on stationery products, home decor, housewares, wall art, textiles, and more. Beth has most recently seen her palm doormat at Anthropologie and has been busy licensing artwork for greeting cards, gift wrap, and party supplies. Businesses love what she has to offer, which is why she's been able to work with some name brand clients, including: American Greetings, Design Design, Entryways, Fisher Price, Hobby Lobby, Minted, Procter & Gamble, and many more. Beth's products have also been featured in various issues of HGTV Magazine.
This year, at Blueprint, Beth will be showcasing on-trend patterns including florals, house plants and succulents, as well as plenty of Christmas and holiday designs, drawing in interest from many markets, including home décor, housewares, stationery, and textile industries. When I asked Beth about what she was really looking forward to this year, she said, "This year at Blueprint I would love to collaborate with manufacturers in the home décor market; everything from pillows to plates to bedding! I look forward to meeting new art directors, as well as reconnecting with existing clients. See you in New York!"
You're invited to visit Beth. She'd love to meet you. Remember, she's at Blueprint, Show 2, which is being held May 20-22 in New York! You can see her amazing work at Booth 44 and also visit her website bethschneiderdesigns.com or Instagram.