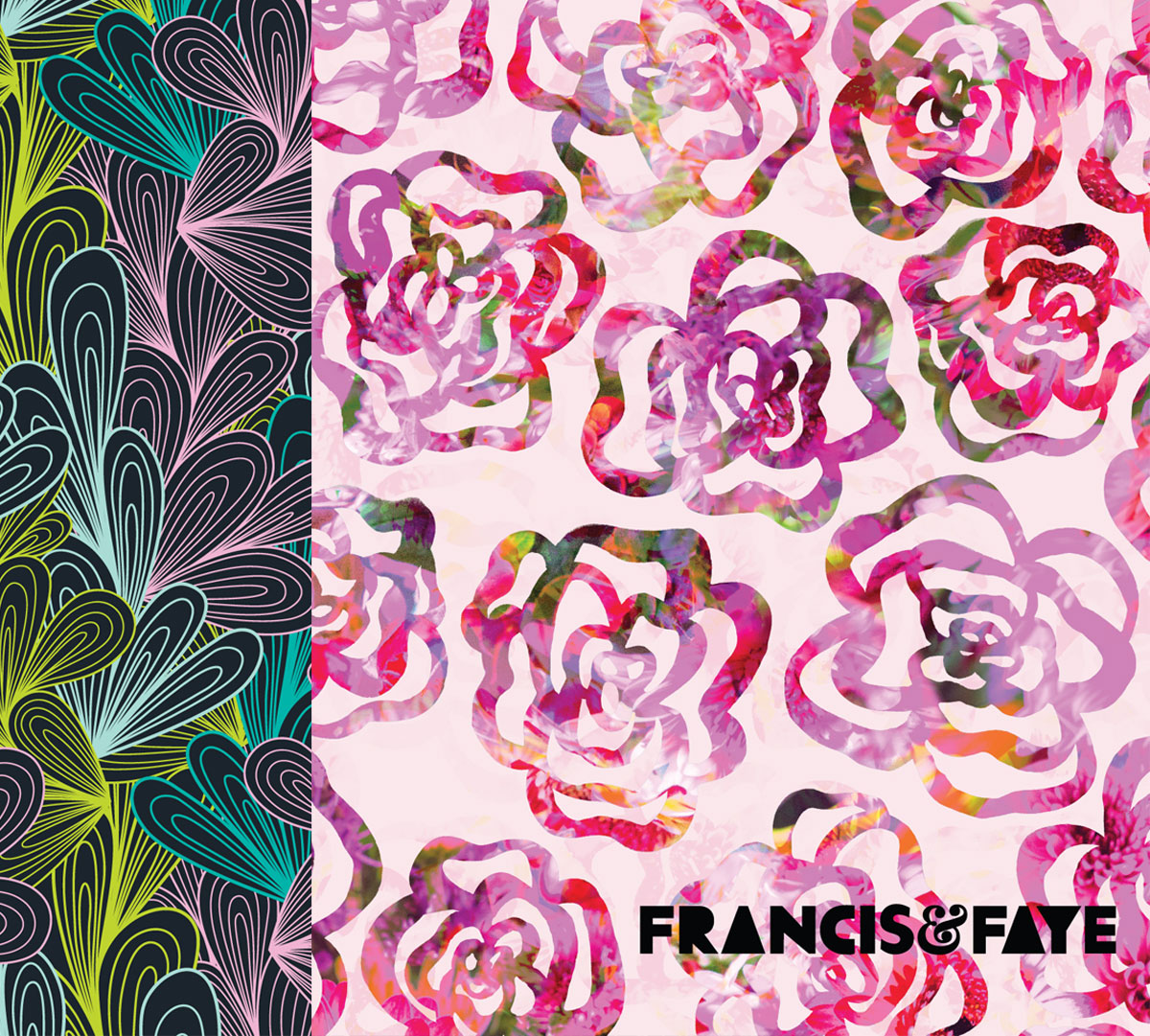 I am excited to continue our exhibitor features with Bryna Shields of Francis and Faye who is going to create quite a stir at this year's Blueprint, Show 2. I love that her work is bright and bold. It has a great energy and I believe you'll enjoy it too.
When asked about her journey up to this point, Bryna shared: "I've been working as a surface designer for the last few years, which has taught me so much about the industry. Now I'm excited to bring all of that knowledge as I launch my own pattern studio, which has been a passion and dream of mine for many years. The world of pattern is so exciting because you never know where it will take you, and while I have dreams of things like having my own wallpaper line, I also look forward to all the potential surprises that lie ahead."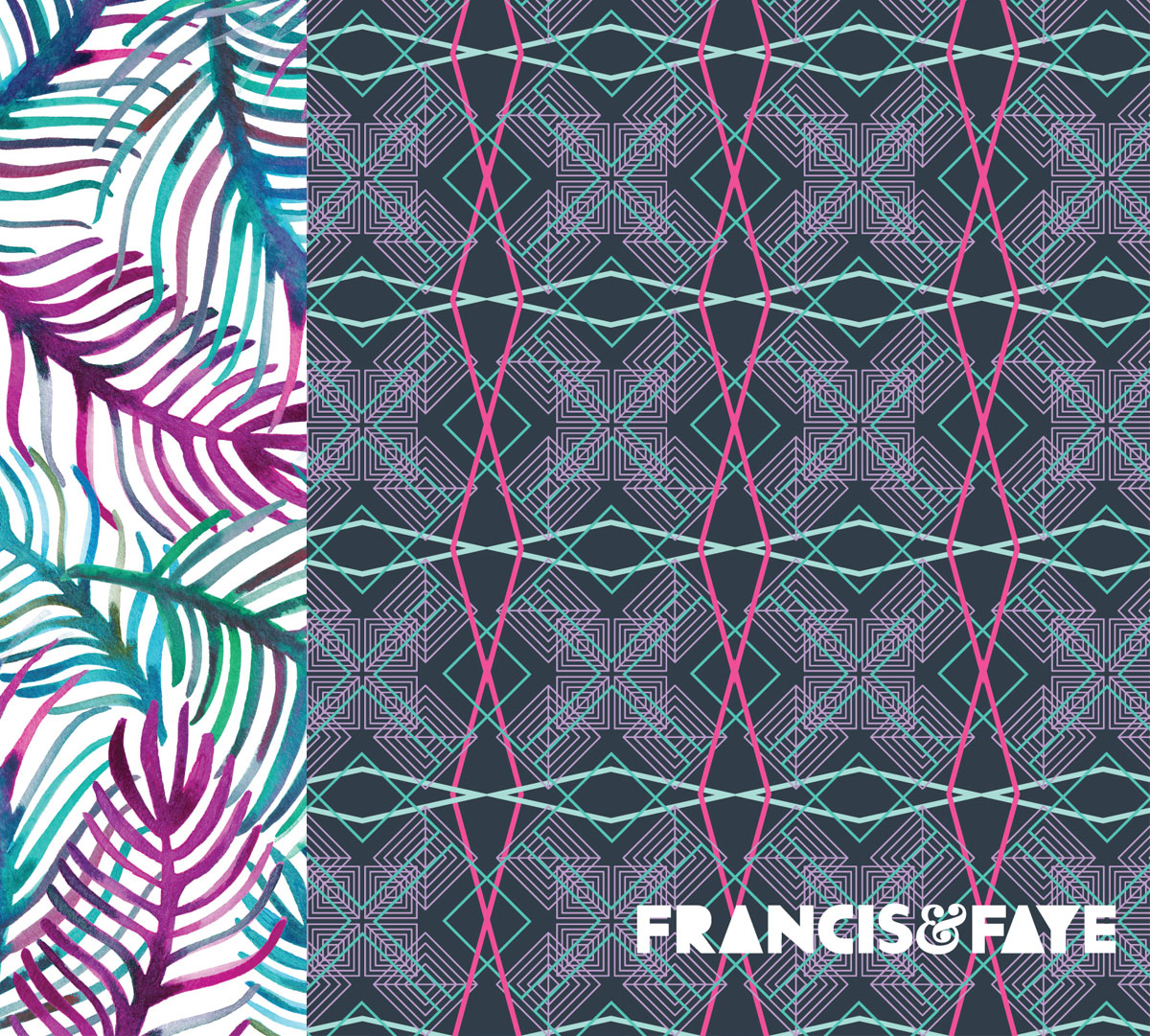 As I've said, Bryna's patterns have a boldness to them that draws out one's curiosity. When I asked her about that, she said, "These patterns are the result of recent experiments trying out new techniques and materials, some are from my #100daysofpatternexperiments project, which I'm documenting on Instagram. I've been playing with combining/layering paintings and photographs to create unexpected results. Living in the Pacific Northwest always provides a wealth of inspiration for color palettes, unusual plants, and murals around the city." At Blueprint, Show 2, Bryna will be showing lots of florals, geos, and conversationals, as well as some holiday prints that are particular to the home and stationary gift markets.
You're invited to visit Bryna. She'd love to meet you. Remember, she's at Blueprint, Show 2, which is being held May 20-22 in New York! You can see her amazing work at Booth 19 and also visit her website francisandfaye.com.