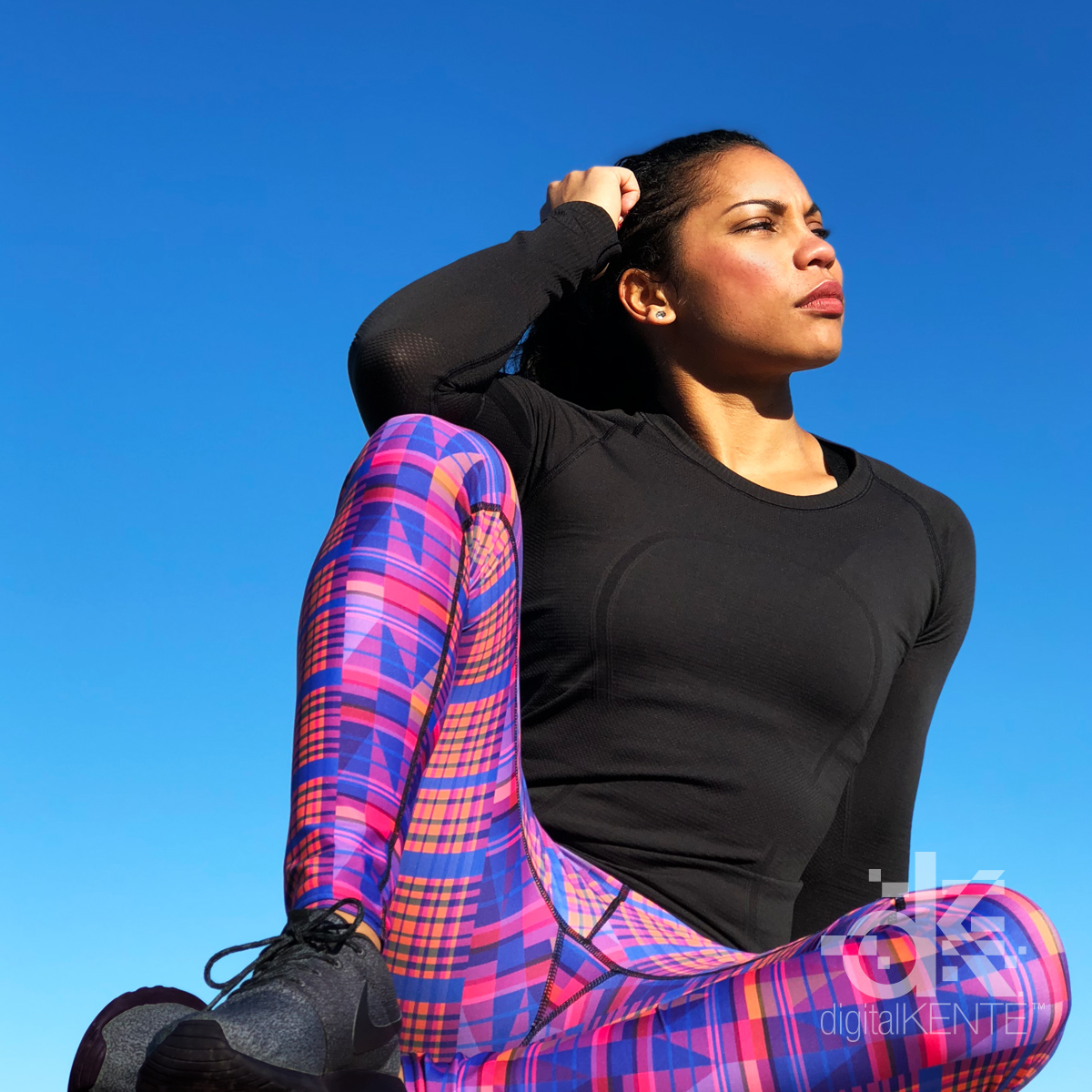 We are delighted that SURTEX is going to have the opportunity to meet Tiana Denine Harris, owner of @digitalKENTE Studio. She holds a BFA in Graphic Design, and Masters in Visual Communication, both which compliment her work beautifully! Her digitalKENTE is no stranger to attention, and was chosen to be a part of the inaugural African Fashion Week Chicago Pop-Up shop in the spring of 2017. Tiana has also been featured on the women's lifestyle site, The Spinsters Union, as an emerging female entrepreneur and she shared the story of digitalKENTE in a 30-second pitch at Creative Mornings Chicago, part of a global network of creatives and creative entrepreneurs.
Tiana's experience living in Ho Chi Minh City Vietnam, teaching graphic design for two years, inspired the creation of her bold digital tapestries. After traveling around SE Asia and beyond, Tiana began to explore the juxtaposition of colors and shapes found in indigenous hand-made textiles and submitted her work to the see.me group exhibit, Art Takes Times Square.
When asked about what excited her most, Tiana shared: "An exploration in color . . . An exploration in culture . . . I am fascinated by the vastness of dark skin in our world. After living in Southeast Asia for two years, I am deeply convinced, with the number of Mesoamerican Indians, Latinos, Africans, Middle Easterners, Indians, Melanesians, Polynesians, and Aboriginal cultures, dark skin far outnumbers our European counterparts. So why do we (dark-skinned people) still look to Caucasian standards as measurements of our beauty? This is one of the many questions I challenge within my graphic work."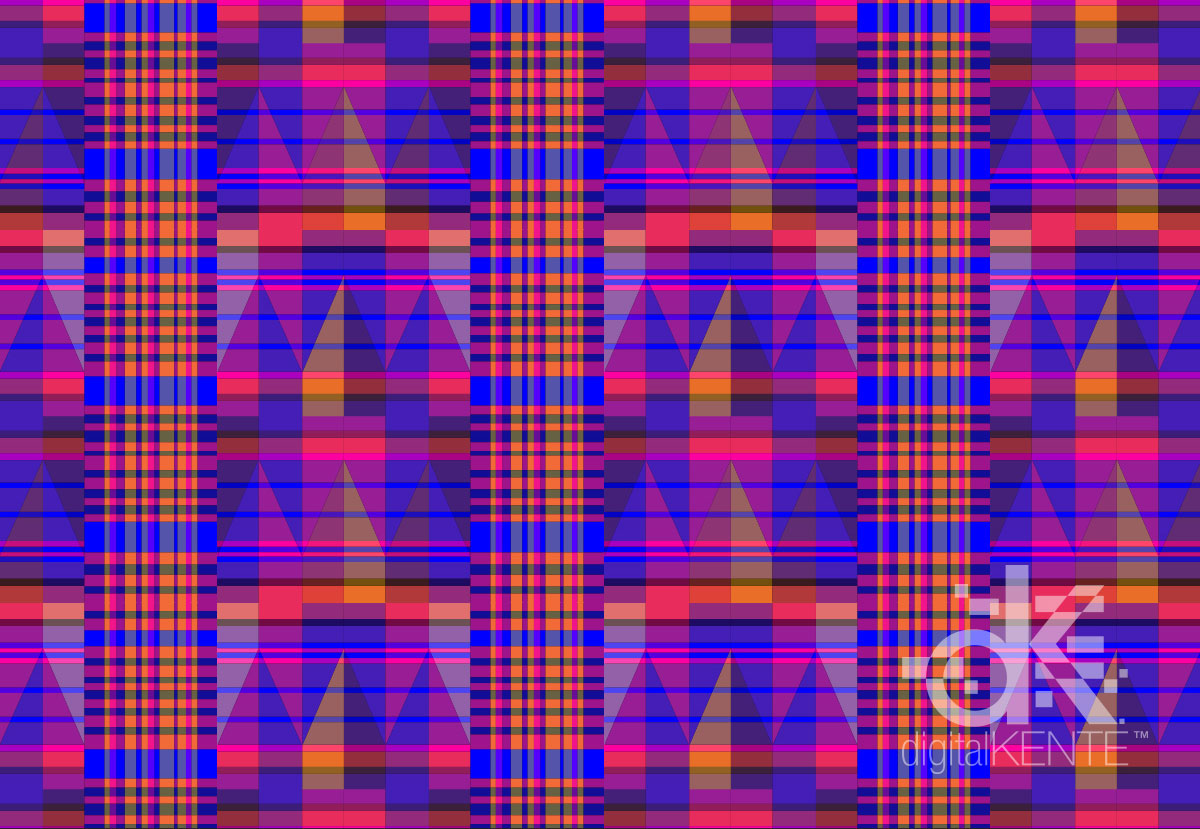 "I began with graphic-tee art that challenged people's ideals of race in America. Literal "fashion statements" are screen printed on tees every day, why not say something worth talking and thinking about? Graphic images are powerful, and their potential to influence, beautify, and evoke an emotional connection is my inspiration for using this medium. These patterns show the influence traditional cultural textiles have had in my creative process and are a reflection of who I am as an artist. Multi-dimensional, culturally sensitive, and richly colorful, each vector-based warp and weft interlocks innovation of modernity with an appropriated ancestral philosophy."
At this year's SURTEX, digitalKENTE is sharing images of the A/W inspired print collection applied to all-over printed sweat-resistant 4-way stretch spandex leggings and yoga pants. This collection is special, as it is the first fall-inspired collection, taking color cues from falling leaves, and Indian summer sun. You'll also want to enjoy viewing the "KristmasKENTE" print. Tiana's excited to "share our unique pattern style currently inspired by traditional woven Ghanaian kente cloth. Within this style, we have print submissions to Spanx to share, new collections inspired by the future trends Light Magic, and Freestyle found on WGSN, with color inspiration from Peruvian stitched garments. We will also share further explorations of our original S/S and A/W print work from 2017. We will have physical product samples to show how our prints look on apparel."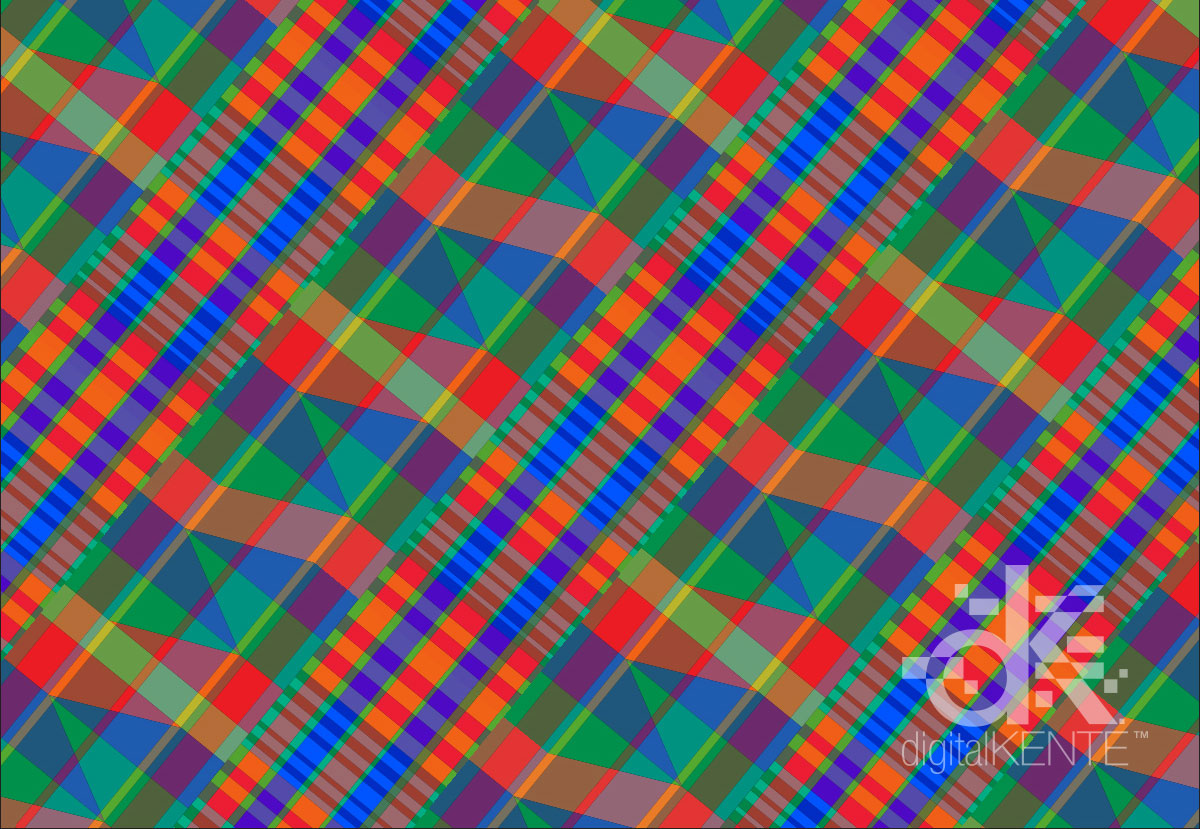 "However, we are equally excited to network with a variety of industries, especially in the home décor and stationary categories. After all, every little step toward your goal is a building block to the final construction of your company. Remember that it is under construction, so enjoy the process!"
You're invited to visit Tiana. She'd love to meet you. Remember, she's at SURTEX, which is being held May 20-22 in New York! You can see her amazing work at Booth 2750 and also visit her website digitalkente.com.