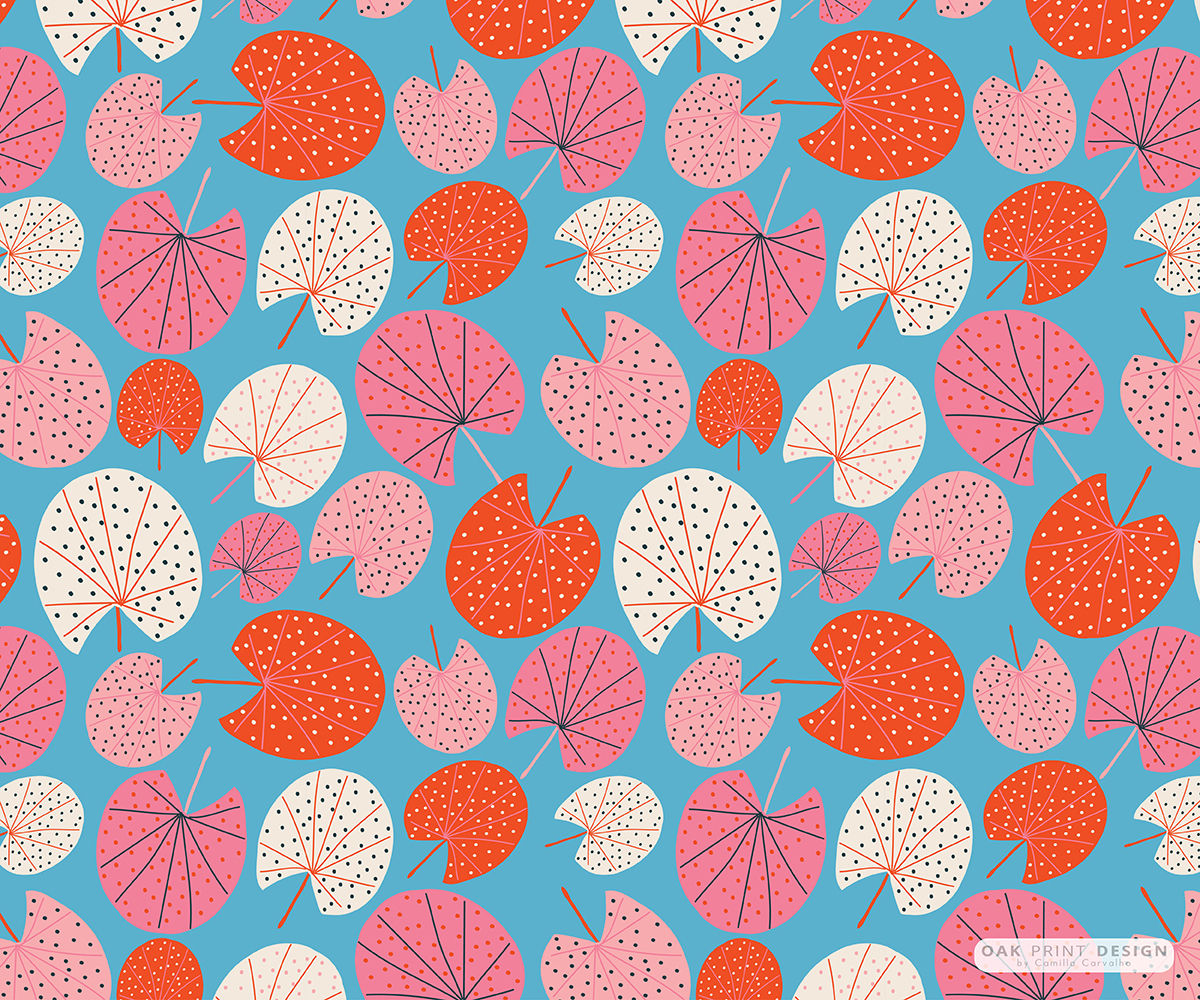 We are so excited to present the work of Camilla Carvalho, who will be exhibiting at Blueprint, Show 2. We love her bright and colorful patterns, which are very representative of her native Brazil.
When I asked Camilla about how she came into her career, she shared: "As a child, I always enjoyed drawing and doodling, but I never pictured myself pursuing that career path. After working many years in another field, I decided to pursue my passion and now I work as a Surface Pattern Designer and Illustrator."
The distinct intrigue of Camilla's designs generates curiosity. I asked her about that and she told me, "My designs are delicate and crisp, and mostly inspired by nature. I love to walk around outdoors taking pictures of leaves, flowers, buds and everything else that might inspire me. With all those pictures in mind, I then draw, draw and draw….and before I realize, a new pattern collection comes up, fresh and clean."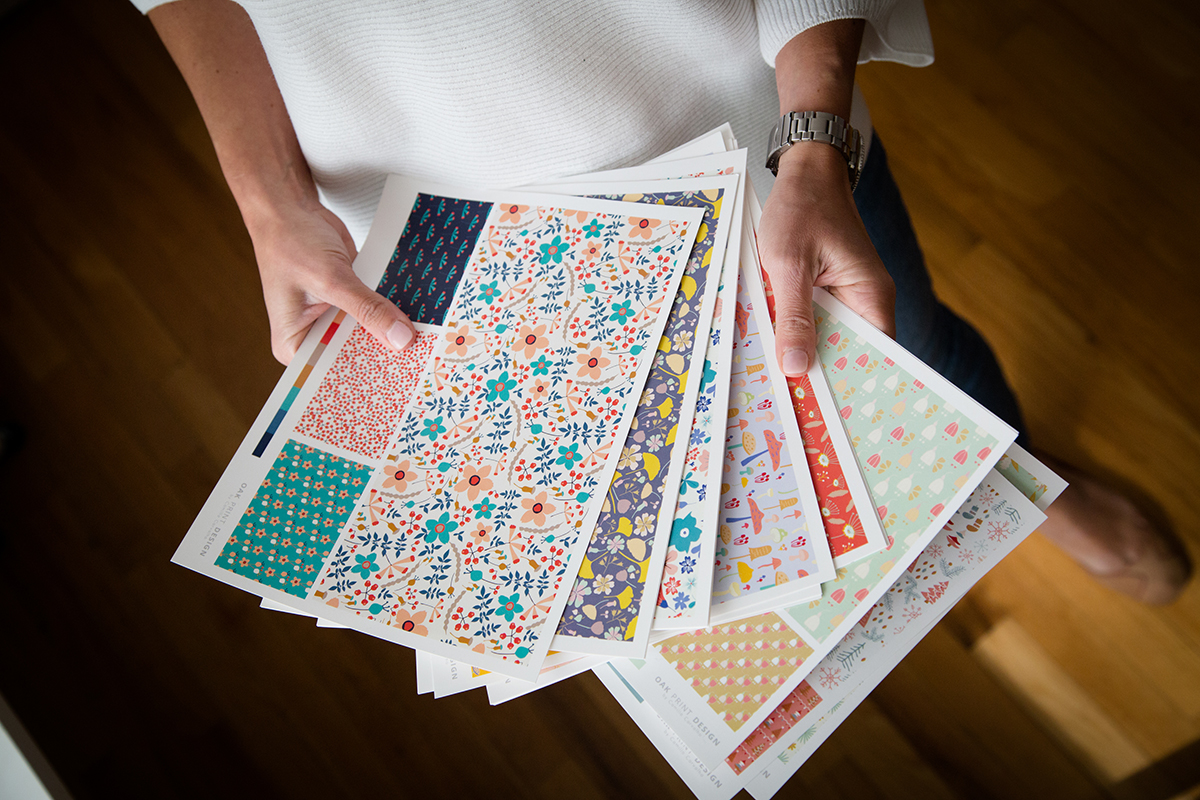 At this year's show, Camilla will be bringing lots of new florals and other bright and fun patterns—ideal for the children's market, stationary, fabrics, and home goods. She also added, "I'm looking forward to making new collaborations, as my dream is to have a fabric collection with my patterns."
You're invited to visit Camilla. She'd love to meet you. Remember, she's at Blueprint, Show 2, which is being held May 20-22 in New York! You can see her amazing work at Booth 11 and visit her on Instagram.