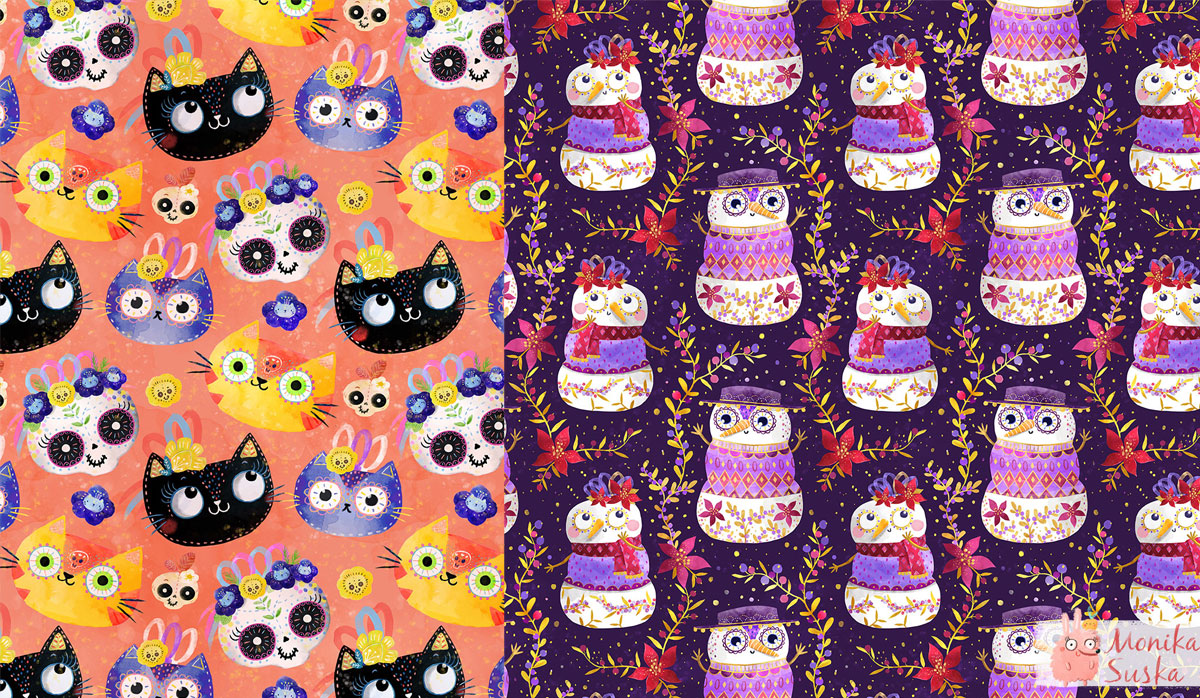 Monika Suska has an inspiring story. She's been a professional illustrator for over 11 years and works primarily in the children's publishing market and has illustrated over 40 picture books, as well as games, apps, and educational materials. But she grew interested in product design and says, "Creation art for products is a fairly new adventure for me but I love it! My head is constantly bubbling with new ideas and I like trying new things so my portfolio shows a variety of styles."
I asked Mary about the inspiration for two of her collections that have gained quite a bit of popularity. The first is Oaxaca Desert. She describes this collection as "my beloved project loosely inspired by Mexican folk art, especially by Alebrijes; sculptures of fantastical creatures, painted in bright colors and intricate patterns originated from the state of Oaxaca. Since this is seen through my personal lens, you can find many other motifs and inspirations hidden in the patterns." Monika loves the energy of multicultural places, where many traditions coexist happily and sees how any fusion or merger is possible. That's how she likes to create her art, and she does a wonderful job.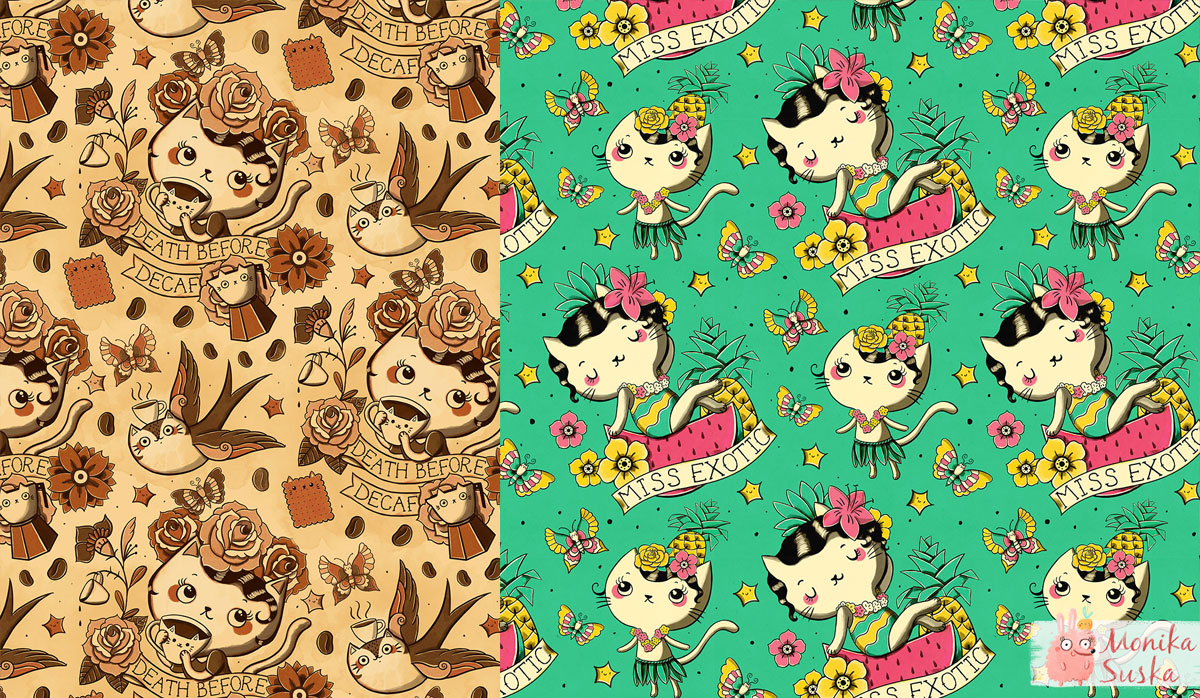 Her other collection, Born to Meow, is a "cute take on old school style tattoos." Monika says, "My work is heavy on lovable and sometimes a little bit quirky with its characters and vibrant colors. It has a modern feel and it speaks both to kids and adults."
This year at SURTEX, Monika will be showing some holiday collections for the VERY first time, as well as a trove of other exciting pieces.
Monika would love to meet you at SURTEX. Remember, it's being held May 20-22 in New York, and she will be at Booth 2550. Also, visit her website or her Instagram.