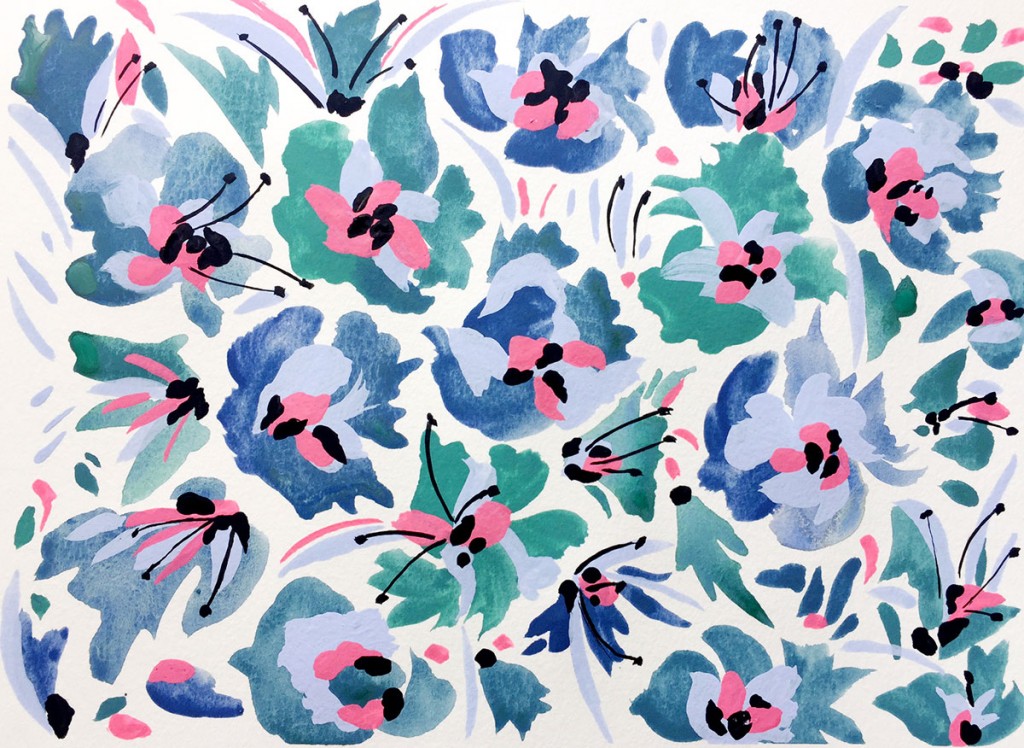 It is thrilling for me to highlight the work of this week's featured designer, Fernanda Martinez. Fernanda is a self-taught Mexican artist based in Oakland, California. Her college degree is in Communications, and after earning it, she moved to California, where she created her personal brand, La Tinta.
I was instantly drawn to the bold, feminine colors and expressive quality in Fernanda's work. Her patterns lift my spirits and her portfolio is always a treat to explore.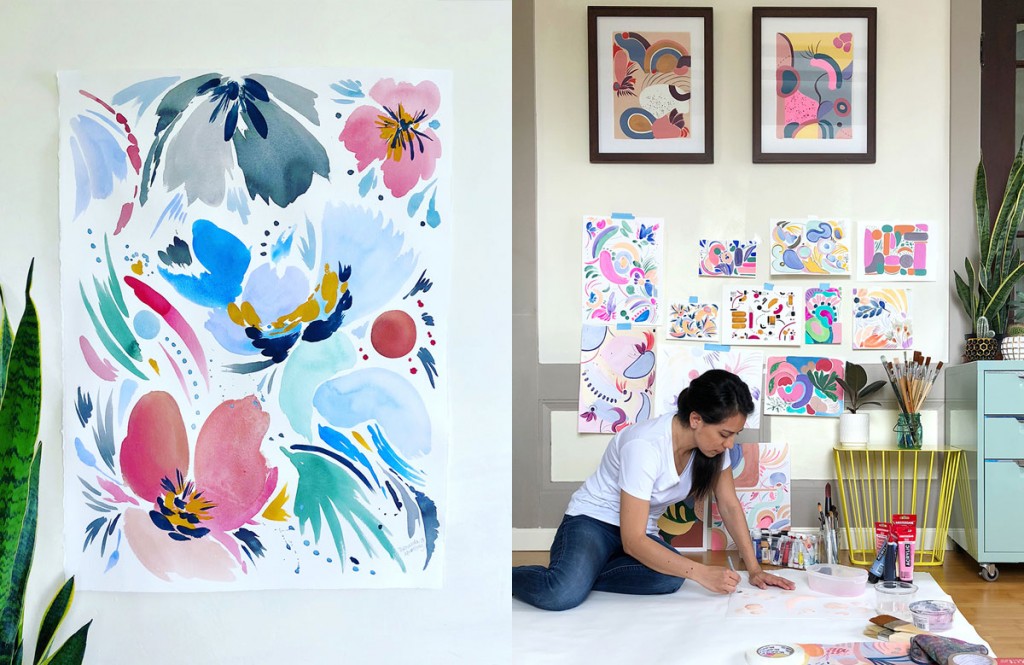 Fernanda shared with me: "I've always have had a creative side and a passion for color. Through my personal brand, La Tinta, I aim to explore the relation with the environment by incorporating nature elements as themes and abstract shapes that reaffirm my affinity for flowers and plants.
"The images shared are some of the paintings, patterns and product designs that I've created from last year to today. My artwork highlights a free character with a marked emphasis for colorful patterns, using gouache and acrylic as mediums. I love these mediums because they allow me to experiment with layers during my creative process."  Aren't they amazing?
Fernanda recently has her first solo exhibition at the Red Poppy Art House, and announced a new partnership with Anthropologie. You can explore more of her work on her website or on Instagram.