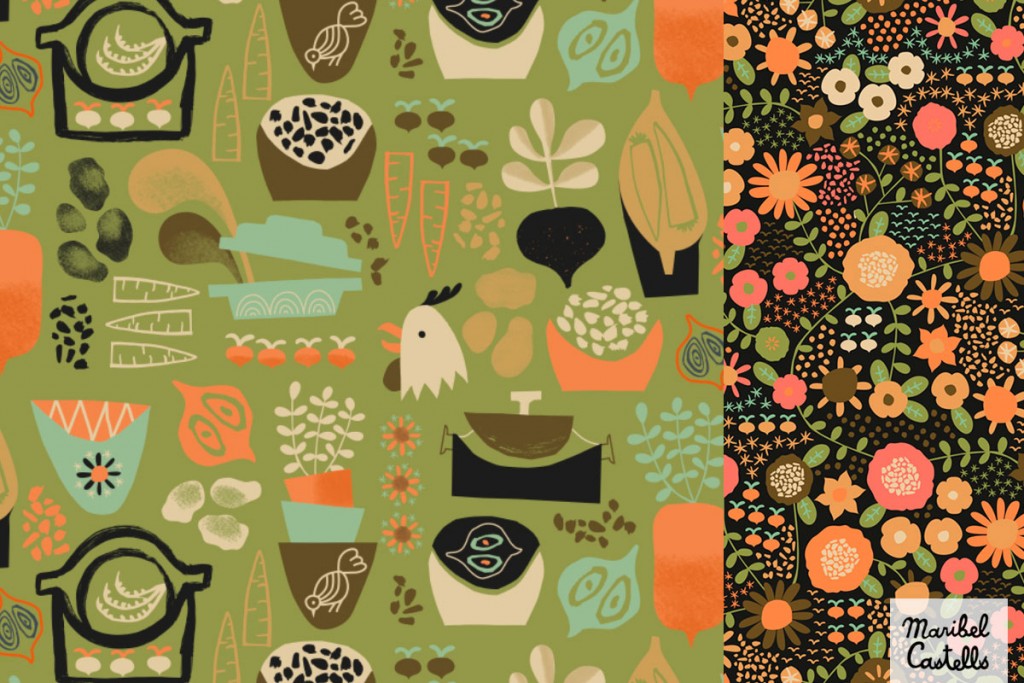 Today, I am delighted to feature the work of Maribel Castells. She instantly drew me in with her unexpected color palettes and the stories she uses in her work. I was both curious and excited to hear her story.
Maribel worked as a graphic designer for 15+ years, but always had a dream of becoming an illustrator and creating her own patterns and images for children (books, decor, and stationery). Maribel shares: "When I was little, in the late 80s, I was always painting, creating my own magazines, making collages, and drawing floor plans. Geometry, retro patterns, and a collage approach were my obsessions back then… and still are."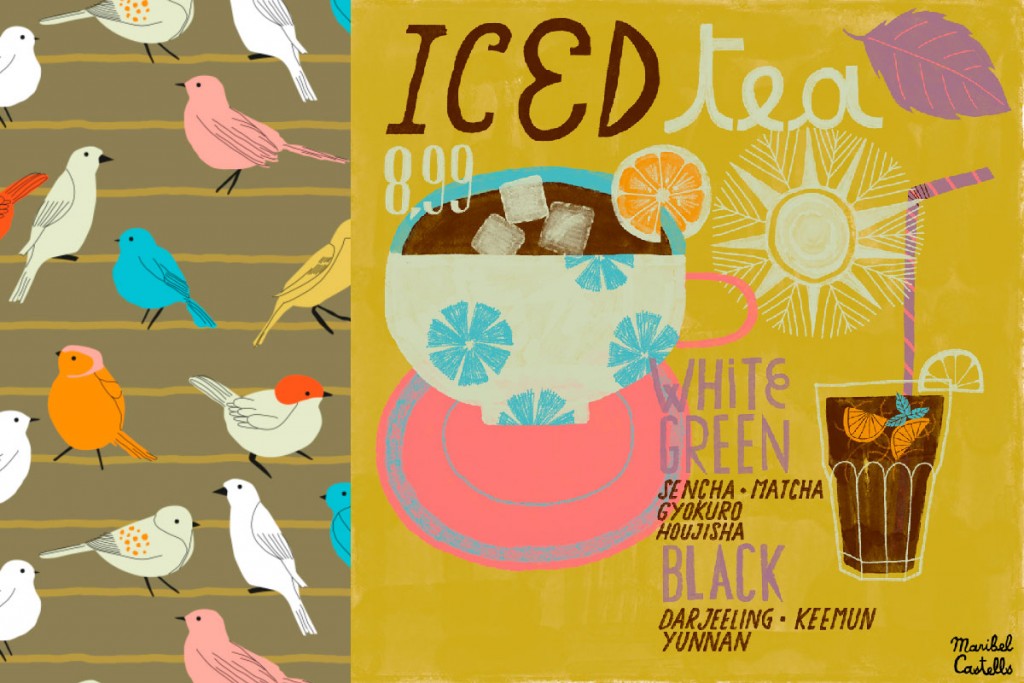 These examples from Maribel's portfolio reflect her work's main passions and favorite color palettes. When I asked her about inspiration and techniques, she told me, "I'm inspired by folk, old stuff, and vintage aesthetics. I feel close to joy, nature, a simple life, and feeling a sense of belonging. I work mainly with digital for the final piece (psd brushes), but sometimes I mix it up with collage bits of old papers or textures. For repeats, I work in Illustrator or Photoshop."
Maribel is currently focusing on building her career in illustration, specifically in surface design, children's publishing and editorial. "My dream is to have my own collections on children's decor, products, fabrics, and illustrating books for children."
You can see more of Maribel's beautiful work on her Instagram page.