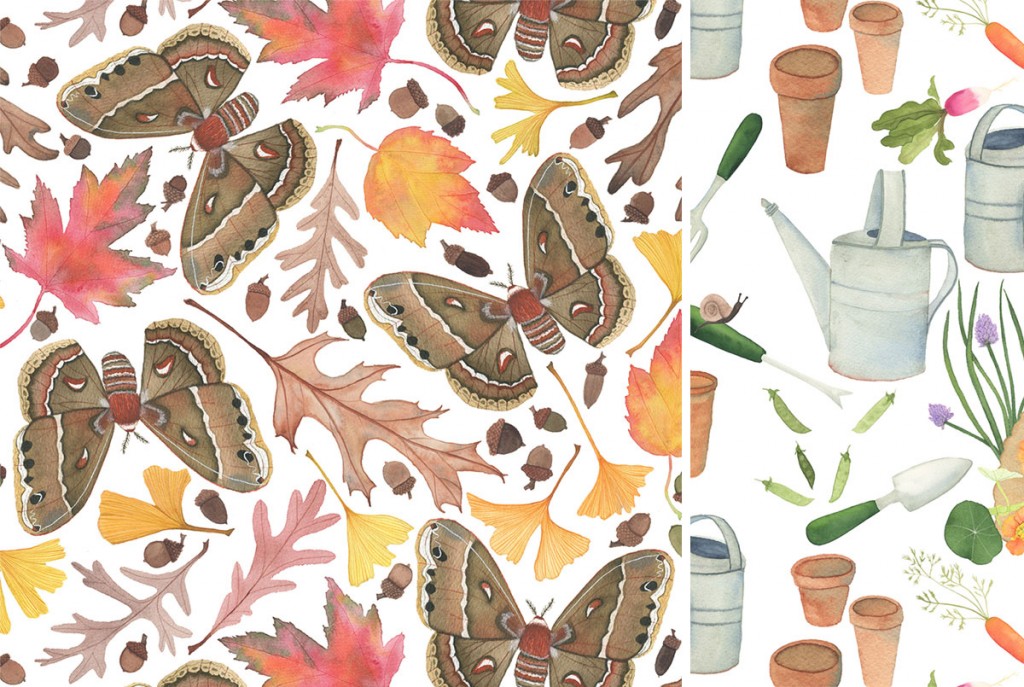 Today we are delighted to feature the work of Anne Butera. It was easy for me to be drawn into Anne's delicate illustration and use of rich colors and textures. Her work celebrates the wonder of the natural world and is a delight to explore.
When asked about her creative journey, Anne shared:
"I am a self-taught artist. Flowers and plants are in my heart and soul, and nature has always been my creative inspiration and the outlet for my imagination. In addition to gardening and making art, I write the blog My Giant Strawberry and teach on Skillshare. I also work part-time in the local library. My paintings have been exhibited across the country and my art and writing have been published in magazines and in the book Botanica. I live in a little town in southwest Wisconsin with my husband, two retired racing greyhounds, and two fat cats."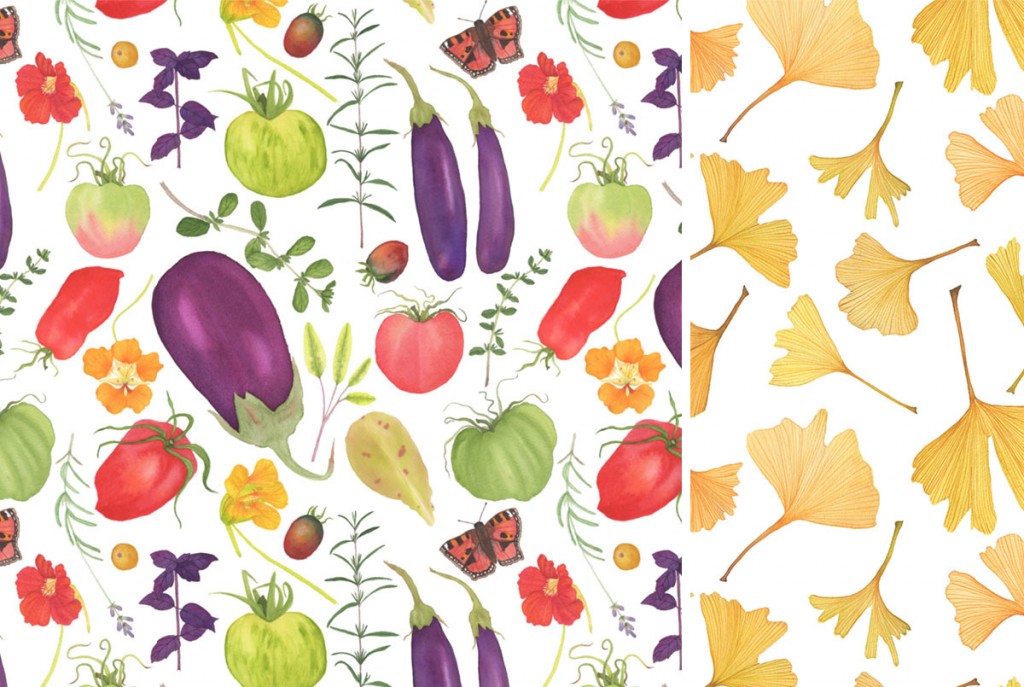 Anne shared some insight about inspiration in her patterns:
"These patterns are based on my original watercolor paintings and sketches. My art is inspired by the beauty and magic of my garden and the natural world. It reflects the tiny joys and daily graces that can be found in each day.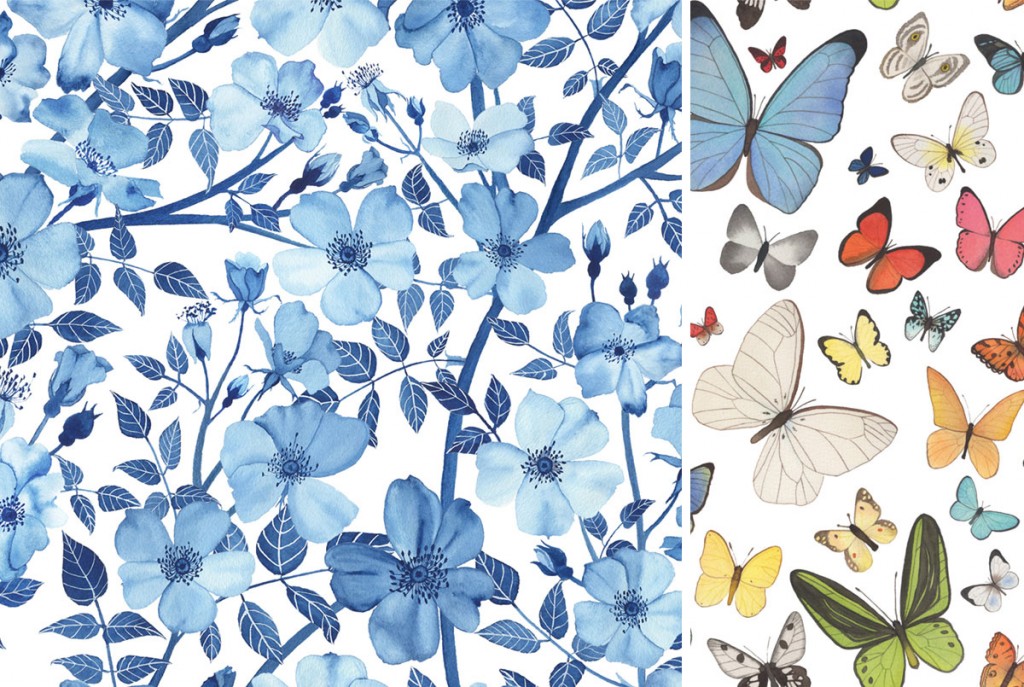 Eight years ago I quit my full-time job as a librarian to move from the city to the country and pursue my creativity. At that point, my dreams were fuzzy and not clearly defined. I began crafting with fabrics and yarn but I secretly yearned to paint. Although the road has been bumpy and filled with twists and turns, I've held tenaciously to my dream of becoming an artist. My accomplishments so far may be fairly small and I have plenty of dreams and goals which I've not yet realized, but looking back I am amazed at how far I've come. If you have secret dreams and yearnings, hold onto them. Be patient and never give up."
You can see more of Anne's enchanting work on her website.