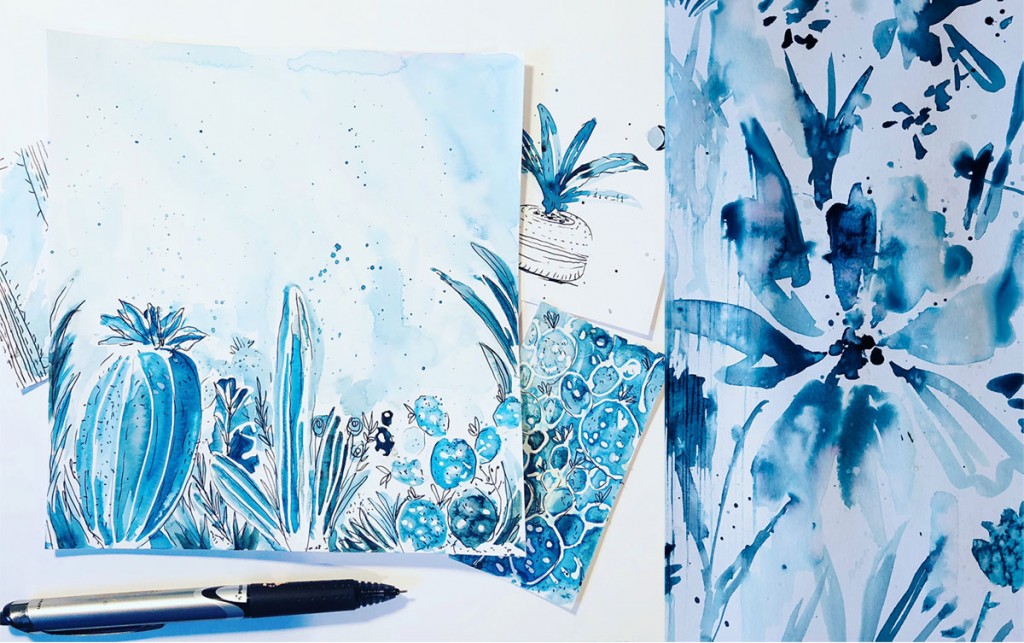 It takes just one glance of Michelle's work to fall in love with her artistic style. Her watercolor work is so charming, filled with character and lovely colorways. Whenever I get the opportunity to enjoy someone who's so gifted at their craft, I have to know more.
I asked Michelle a bit about her career path up until this point, and this is what she shared: "I returned to school as an adult at age 29 to pursue my creative dream of becoming a designer. I then spent 2 years at a fantastic local community college, SUNY Ulster, studying Fine Art. After that, I transferred to the Fashion Institute of Technology in New York City, where I studied Textile/Surface Design.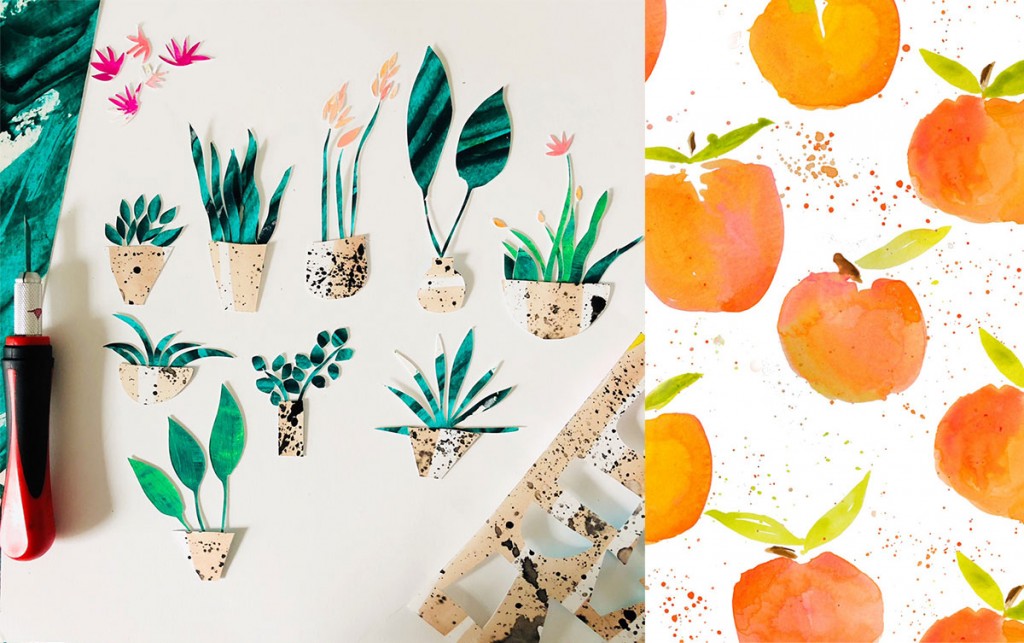 "These were big and exciting changes. Prior to that, I fed my love of travel by working in Travel/Tourism industries. I worked as a General Manager for Marriott hotels and was a travel agent. Today, I use both my travel and leadership experiences to help me grow my own business in this field. I am so excited to be creating everyday and pursuing my daydream. Being fortunate enough to live in the Hudson Valley, beauty surrounds me everywhere. Every day I am inspired by nature, the river, and cool towns like Woodstock, NY."
It's easy to appreciate Michelle's inspiration, isn't it? Michelle said, "The images I am showing here are all inspired by nature. They were all made using various techniques from watercolor + ink to paper cut outs. I love simple and clean designs with an element that makes each one more complicated. For instance, I might use bleach or a resist in my work, or something fabricated to create a unique texture. I love the perfectly imperfect. I am drawn to whimsical art and design."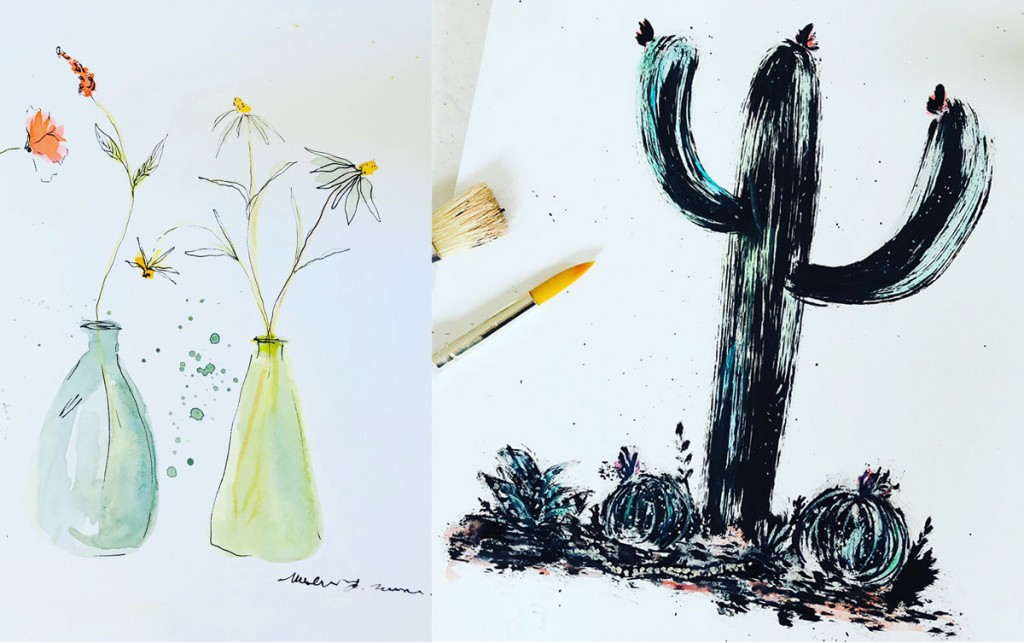 It's exciting to watch designers grow and come into their greatest potentials. When it comes to the future, Michelle is excited to work toward this worthy goal: "I dream of having my own line of products and designs in major retail stores! In the meantime, I'm just happy chipping away at the big goal, and celebrating each new adventure as comes my way."
Don't hesitate to see more of Michelle's work on her website.