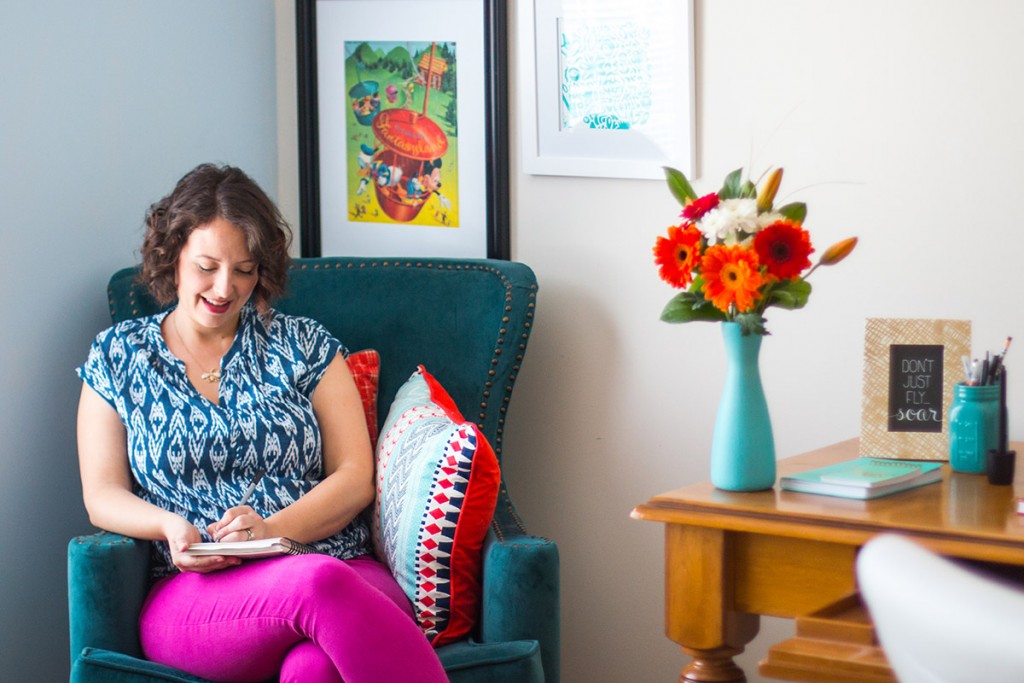 It's going to be wonderful to have Shannon McNab at this year's Surtex. One of the most notable things about her work is the scenes she sets in her patterns. She tells beautifully illustrated stories through motifs, color, and layout.
A little bit about Shannon that helps you understand her inspirations and background better is: "Residing in the SF Bay Area, I started my career as a graphic designer at Pottery Barn. But I soon realized the corporate world was not for me and two years later, I switched to become a full-time freelancer. From there, I slowly transitioned from graphic design to scrapbook design and finally shifted into surface design full-time in 2016.
"Since then, then I've had the opportunity to license and sell 30+ designs and collaborate with clients on over 15 different projects – it's been extremely rewarding working with brands and being part of the supportive surface design community!"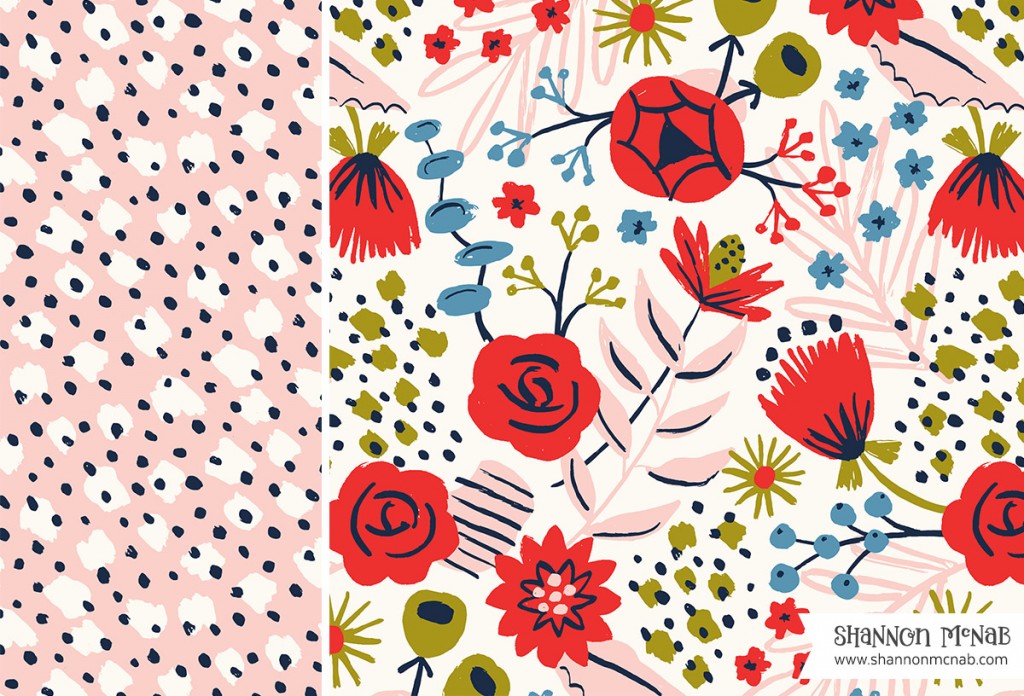 Most designers evolve over time and we asked Shannon about how this process has gone for her. She said, "When I first started creating patterns over ten years ago, my style was very simple and clean, which I attribute to my years in graphic design, but now my art has morphed into a more hand drawn, imperfect look.
"I still work almost exclusively in Adobe Illustrator though and try to push the limits of vector by mixing in other mediums like gouache or sketching in Procreate. I've enjoyed playing with a clash of traditional and digital in my recent work."
With all the exciting work and opportunities that Shannon has, we were curious to know what she was most proud of. She shared: "I'm especially proud of the last few pieces I've completed for my portfolio, which is a mix of character work and hand painted floral and geometric art. I only wish there was more time to complete new designs – less than 9 months between shows this year has definitely been a challenge for my portfolio!"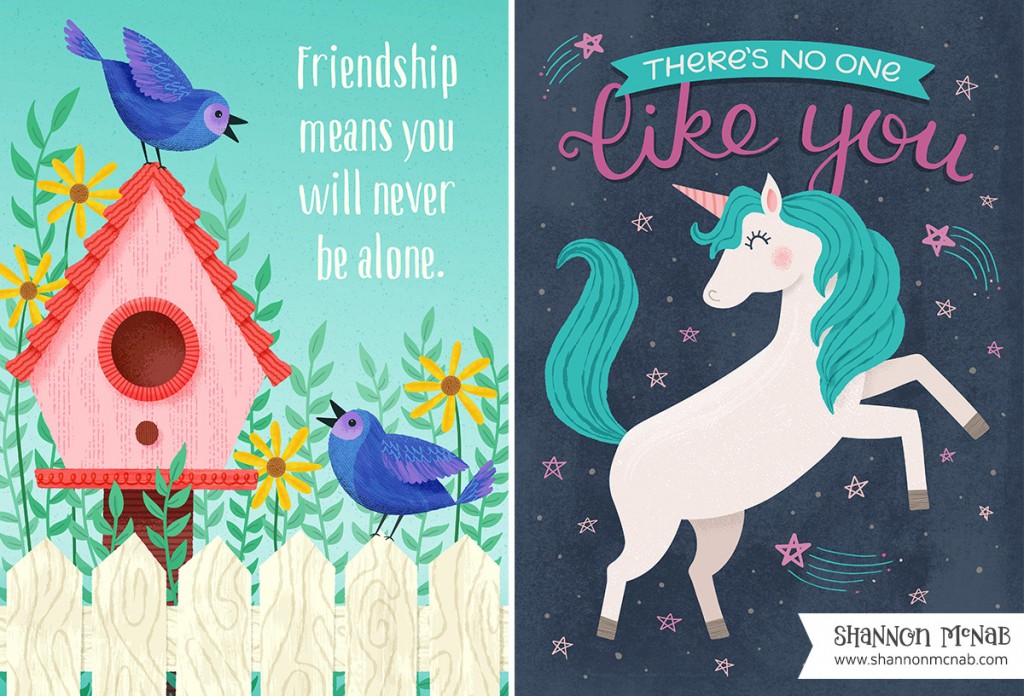 Aside from working with clients, Shannon has many other passions, which include teaching and supporting aspiring designers. In fact, last year at Surtex, she hosted a live AMA session. It was such a fun time that she's doing it again this year! If you're interested in what goes on during Surtex or have any questions about trade shows, join Shannon and see what happens from booth setup on. This year's live session will be on Friday, Feb 1st at 3pm EST/12pm PST. However, you do have to be a part of Shannon's private Facebook group, The Creativity Clan. This group has hundreds of friendly, talented, and supportive artists.
Remember, this year's Surtex is February 3-6, 2019, at the Javits Center in New York City. Make sure you stop by Shannon McNab's Booth #3383 to enjoy her amazing talents. If you can't make it to the show or crave seeing more of her work, you can also visit her website.