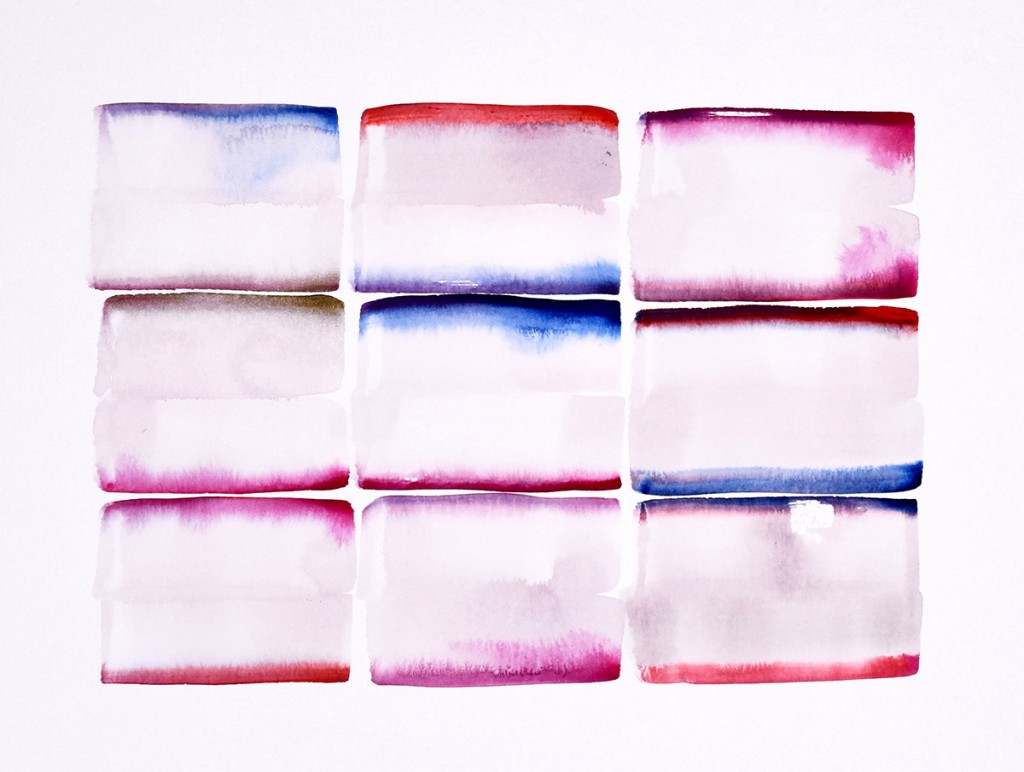 At last year's Surtex, I saw Sarah Von Dreele's work and instantly fell in love with her lovely watercolors. They are light, airy, dreamlike, and gorgeous!
When it comes to training and experiences, Sarah shared this with us: "I studied Graphic Design at Rhode Island School of Design and have been a creative director for various design firms, including my own brand consultancy, onethread design, since 2003. Three years ago, I began painting in gouache as a counterpoint to my corporate career. About 800 paintings later…. here we are!"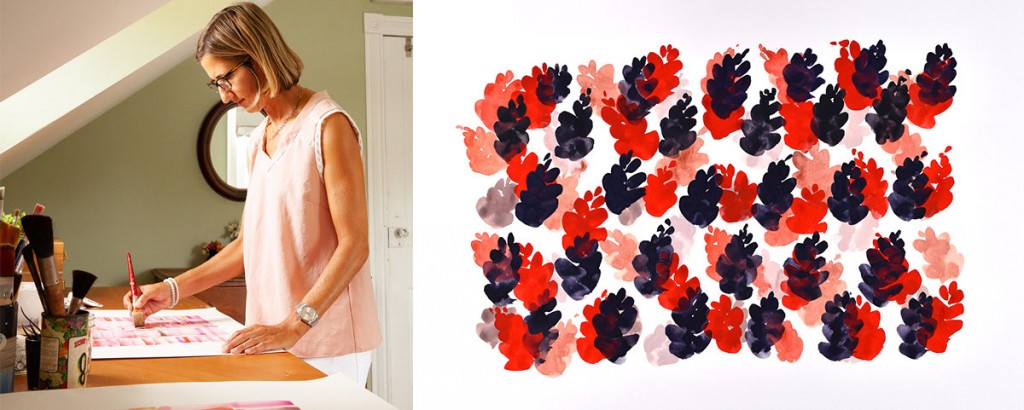 There is clearly so much inspiration in Sarah's work and we wanted to know how she connected with that. She says, "While spending the summer at our beach cottage, my daughter and I spent a lot of time along the water. Living on a barrier island several miles out to sea, I am aware of sudden and subtle shifts in landscape, be it a shift in the wind, the arrival of fall light, or an approaching storm line. Many of the pieces presented this year reflect those observations.
"Additionally, this year's body of work encompasses a greater focus on modern abstraction and fluidity. While I continue to explore graphic form and patterns inherent in nature, the majority of the collection at Surtex includes simpler geometric repetitions and softer color palettes."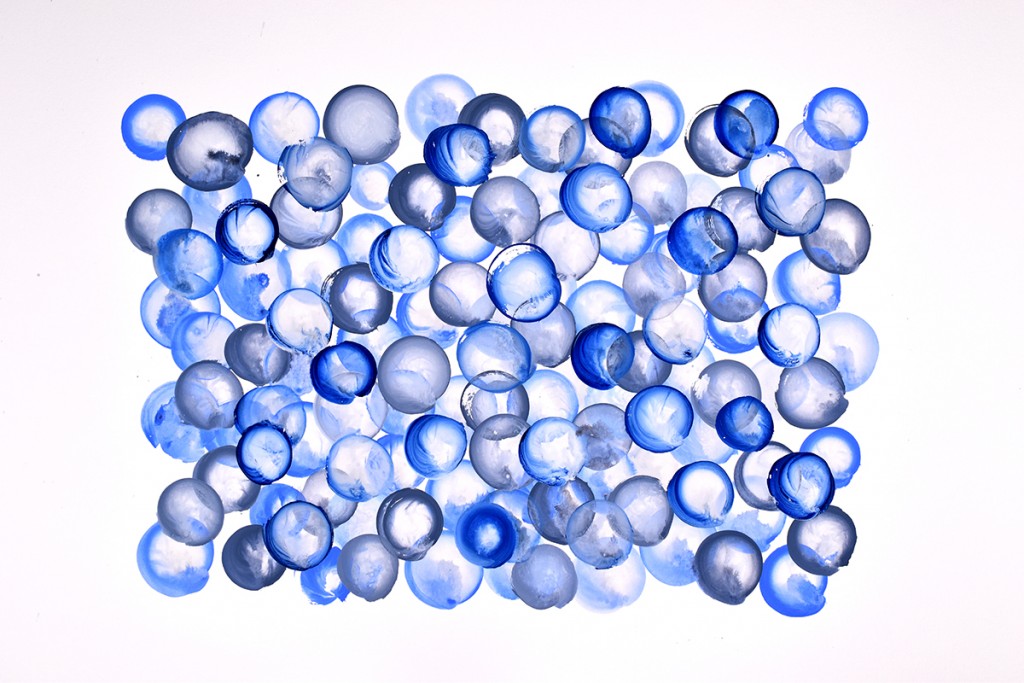 Sarah's work promises to be just as amazing this year! Remember, this year's Surtex is February 3-6, 2019, at the Javits Center in New York City. Make sure you take the time to visit Booth #3775 so you can see Sarah Von Dreele's work. If you want to see more work before or after the show, you can also visit her Instagram page.