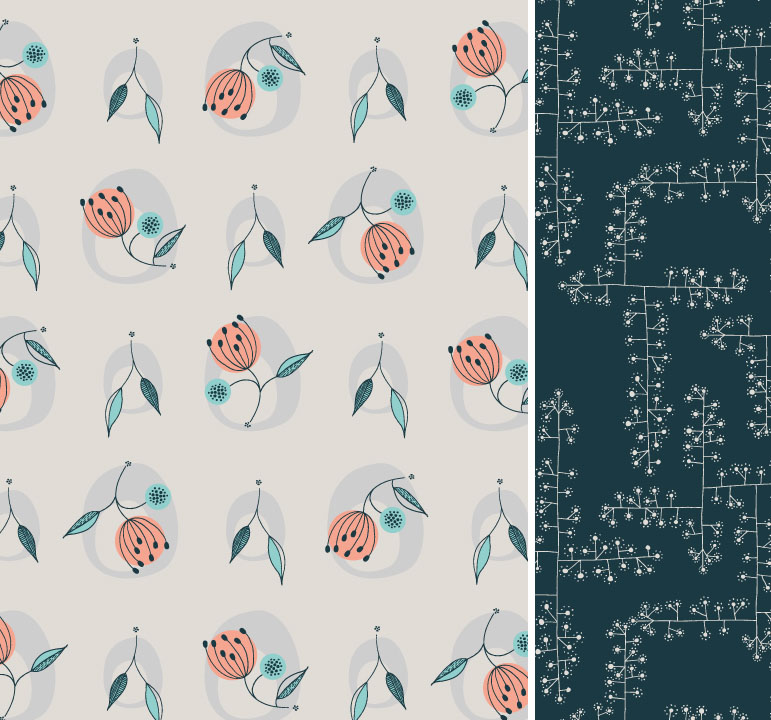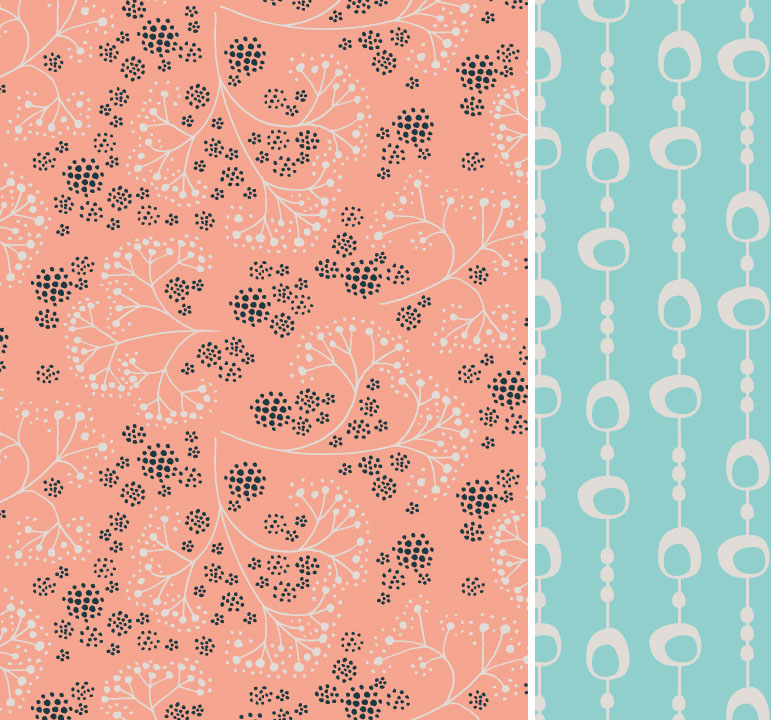 Hello there! Without further ado, I would like to present the Vintage Peach collection by Jane Farnham, a surface pattern designer based in the UK.
"I wanted to design a collection that had a vintage feel to it with the shapes and colour palette, and had been thinking about using the aqua and peach palette for a while.  I take a lot of my inspiration from nature, old china and fabrics and am often looking around charity shops, antique markets of just walking round our local park and taking photographs of everything and anything that interests me. I draw and do mindless doodles to see where it leads and scan the image into my mac and use a mixture of line drawings with computer illustration to create my finished designs."
If you are looking to snag a few of Jane's adorable patterns you can visit her Society6 shop, where she sells prints, cushions, stationery, iPhone cases and iPad skins. Jane is currently looking for representation and is available for commissions and licensing. Please visit her website for information and to see more of Jane's lovely work.
Have a great weekend!