What really appeals to me about Margie's work is how fun and feminine it is. I view it as a celebration of life, and I am thrilled that she'll be returning to Surtex this year!
Margie shared this with me about her environment and experiences: "Hiya! I'm a surface pattern designer and illustrator in New Orleans, LA. In my work I strive to find magic in the ordinary. My collection of patterns and illustrations are meant for children, their grownups, and the playful at heart. I grew up on the banks of the Mississippi River in Natchez, swinging from vines on camping trips with my dad and fishing for catfish and trout with my brother. After attending the Savannah College of Art and Design, I moved to New Orleans, where I have lived for the past 16 years.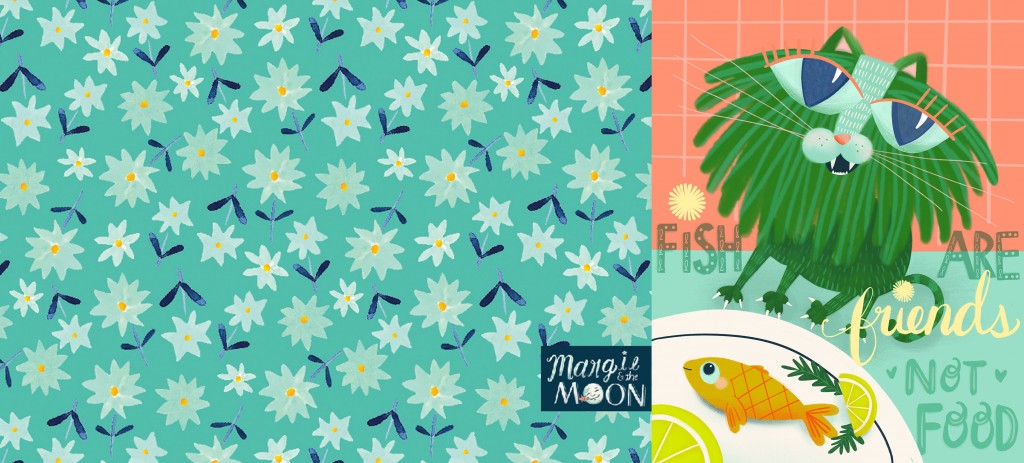 "The city of NO has taught me so much about resilience in the face of adversity, and about maintaining a sense of humor to get through the hard times. I always hope to embody this spirit in my work. I march with an all-female dancing Krewe during the Muses parade in New Orleans to the music of the Stooges Brass Band, as well as with the first Latino dancing Krewe in New Orleans: The Ritmeaux Krewe." Margie's lively interests definitely shows through in her work.
When it comes to technique, Margie shared her process with us. "I use a couple of different techniques. Some of the designs are hand painted. Many of the designs were made in Procreate. I also drawing more and more in vector. It's hard to pinpoint one inspiration, but if I am to pick an overarching theme, it would be rhythm. I am a dancer at heart and love to try to mimic a beat visually."
With this year's Surtex, Margie is going to really bring some interesting work. She says, "I'll be showing lots of holiday illustrations and patterns, florals, and origami inspired artwork. These are heavily influenced by the wild imaginations of my two young boys and the flora and fauna of the equally effervescent tropical vegetation of New Orleans.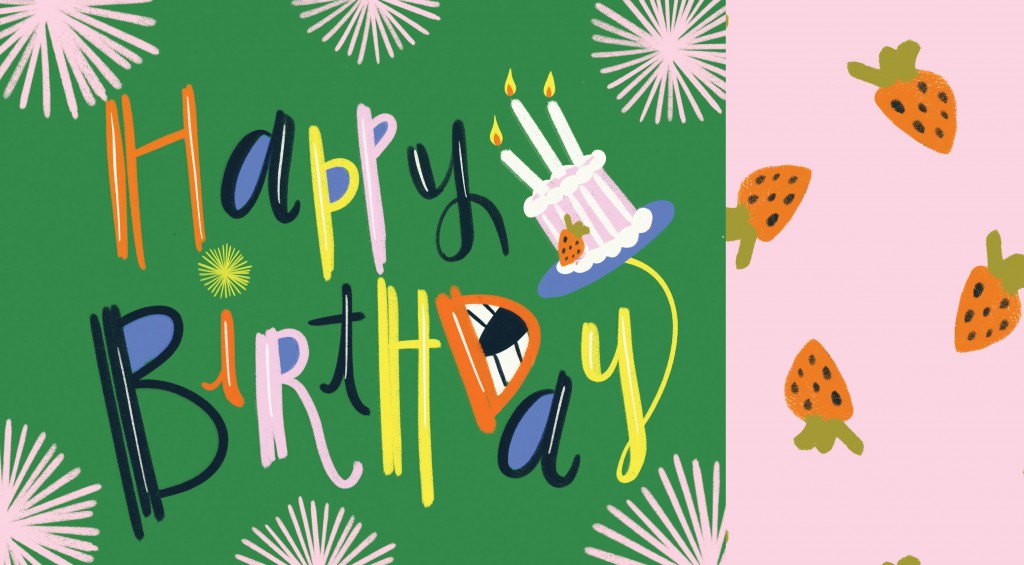 "In 2019, I want to count my blessings more often. I want to soak up every moment with my kids, my friends, and my husband as if there might be no tomorrow. I want to spend my time more with the people that make my spirit sing :). All of this inspires my work every day."
Remember, this year's Surtex is happening NOW, February 3-6, 2019, at the Javits Center in New York City. Make sure you take the time to visit Booth #3578 so you can see Margie Tillman Ayres work. If you want to see more of her awe-inspiring creations, visit her website.