We are back from Surtex after a wonderful show at the Javits Center last week. It was a pleasure meeting so many new faces from our industry and talking nothing but print and pattern for four days straight…what fun!!
If you are a pattern buyer, mark your calendar for July 16th & 17th–our next print show appearance will be Premiere Vision New York and we are already gearing up with some new trends to spark the creativity of our talented designers in the Textile Design Lab. After a month-long design and critique process, selected patterns will become a part of the Pattern Observer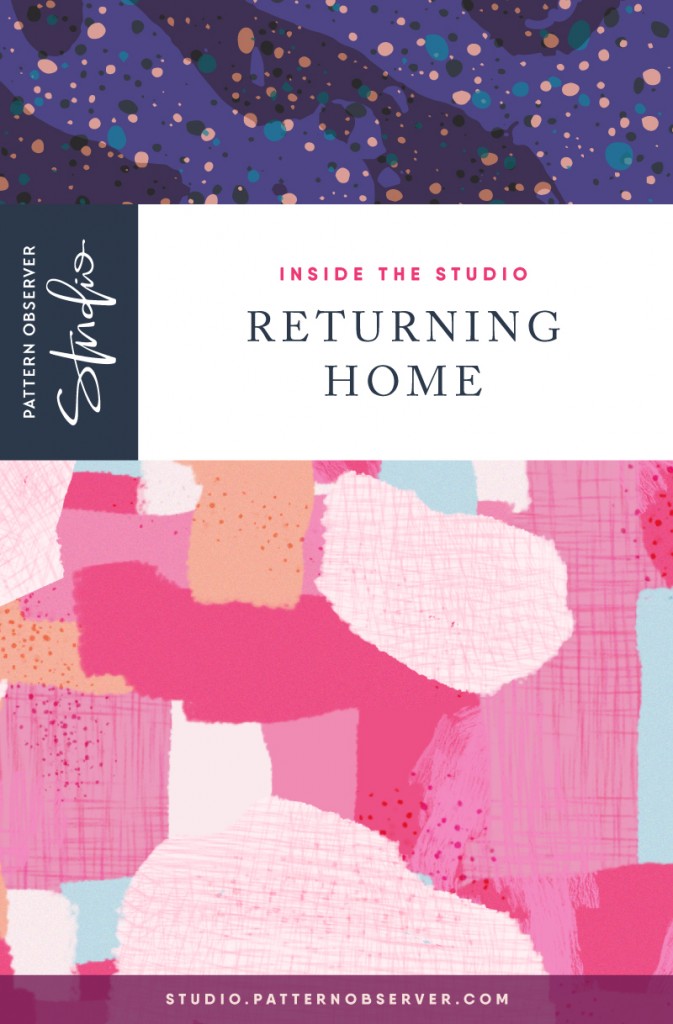 Studio collection. The Pattern Observer Studio collection currently includes the work of over 100 designers from around the world who are a part of our vibrant Textile Design Lab e-learning community.
We were delighted with the response that we received from buyers at both shows. The categories that received the most interest were:
Textures
Animal skin patterns
Holiday
Baby
Painterly florals and geometrics
Remember, buyers can always check out our collection online at studio.patternobserver.com. If you're in a rush, let us do the shopping for you! Just shoot us an email and let us know what style of patterns you are looking for. We can then put together a curated collection special for you. We hope to see you soon!
Top pattern by Claire Hayward for PO Studio, Bottom pattern by Claire Mounier for PO Studio