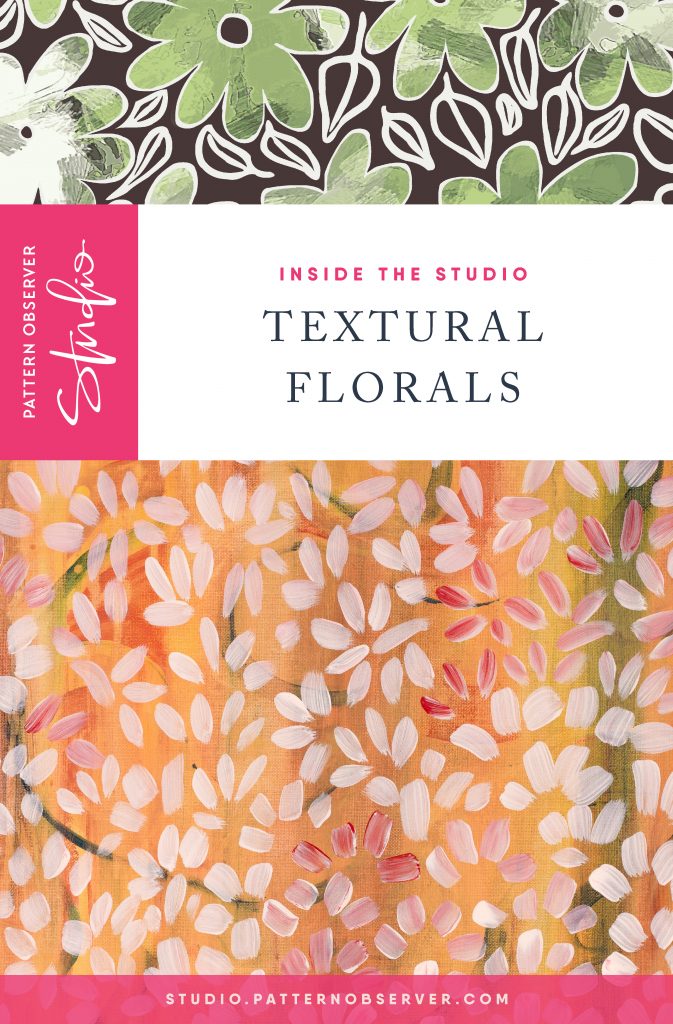 Spring has sprung and today we wanted to share with you a few of our favorite textural florals from the Pattern Observer Studio collection. This cheerful palette of pinks and greens captures the spirit of springtime and is perfect for adding an infusion of color and texture to an end product. Below you can see we played with applying two of our textural florals to swimsuits, but these patterns aren't just suited for apparel…customers' affection for florals across all markets means they would be right at home as paper products, quilting fabrics, and home decor, too! Picture for instance the Bird of Paradise print (on the one-piece bathing suit below) as wallpaper instead, or a patterned dinnerware set, or some lovely notecards. Still works nicely, doesn't it?
Textural florals can be found in as many styles as there are textile designers out there, with techniques ranging from hand-painted to stamped to digitally created in Photoshop or Illustrator with filters and blending modes. But the common factor is that they convey a sense of sophistication and a high-fashion feel that elevates whatever product they are on. The human touch and the time and care involved in creating the design are apparent and will draw customers in. All of the beautiful brushstrokes, fine details and interesting imperfections communicate the artist's voice and can viscerally connect with a customer who values uniqueness and artistry.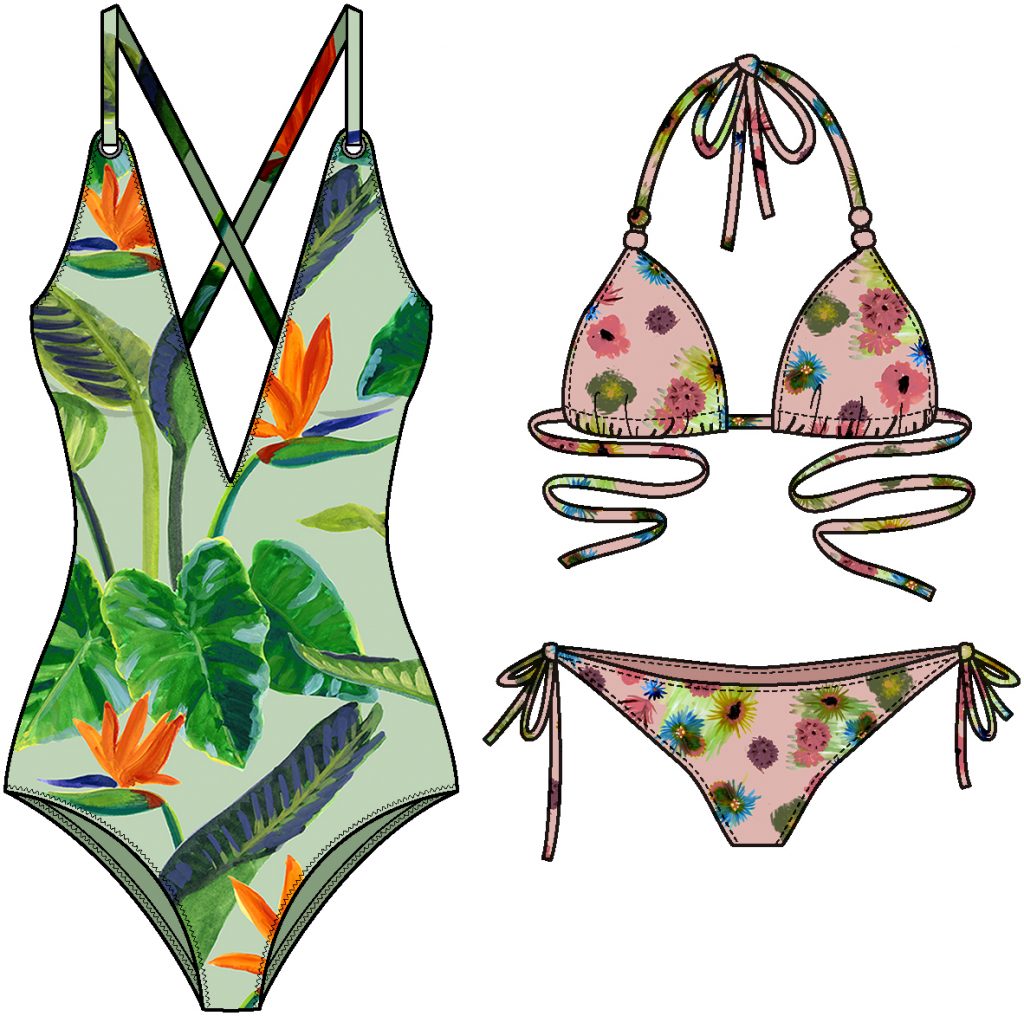 At Pattern Observer Studio we pride ourselves on our wide variety of florals (some textural like these, and some more crisp and graphic) and the mix of artistic styles used to create these patterns. Our studio designers and Textile Design Lab contributors are always experimenting with new techniques, but textural florals are having a particular moment right now and we would love to show you more of our interpretations on this trend. We invite pattern buyers to get in touch at info@patternobserver.com and we can put together a curated collection especially for your brand.