For our first TDL member feature of the year we are excited to turn the spotlight on the talented Cory Deibert! Cory is an active participant on our forums within the Lab and is always providing insightful and encouraging feedback to her fellow members. We are so grateful for Cory's presence in the Lab and her contributions to our community over the years.
For Cory, "the design process for creating patterns is full of curiosity, surprise and joy for me. My goal is to provide delightful and successful prints for customers in the home decor, stationery and apparel markets."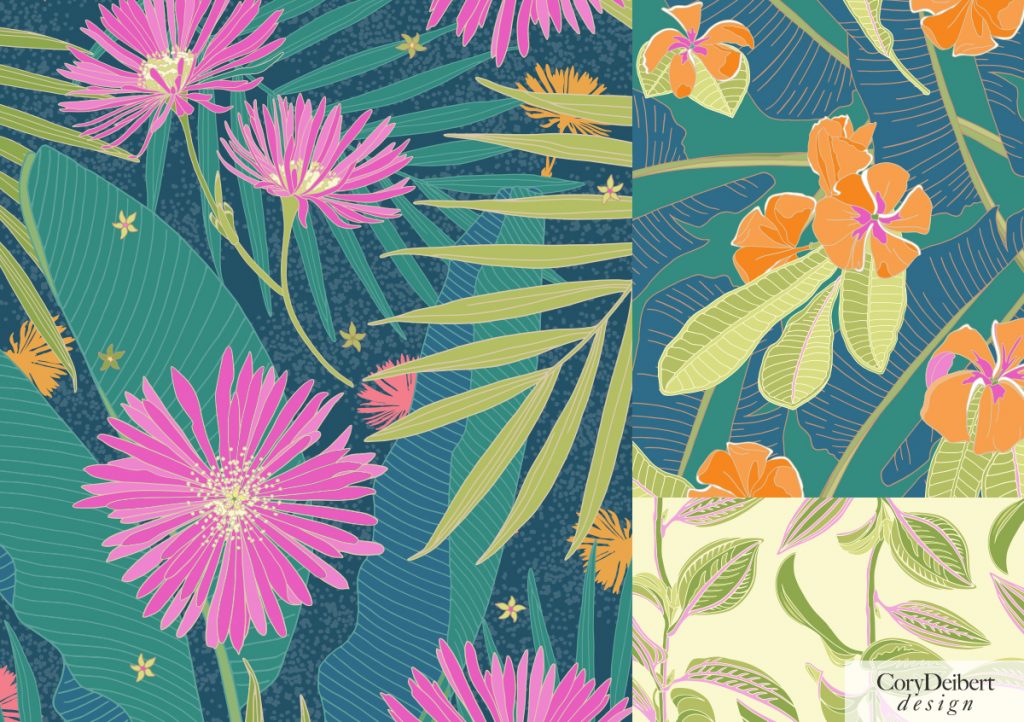 "I usually start with sketching in pencil, mindful of those lines that give dimension. I'm always intrigued with that sweet spot between a dutiful rendering and capturing the motif's essence in a more simplified way. After scanning and refining the sketches, I most often develop the pattern in Illustrator, exploring color and layout variations."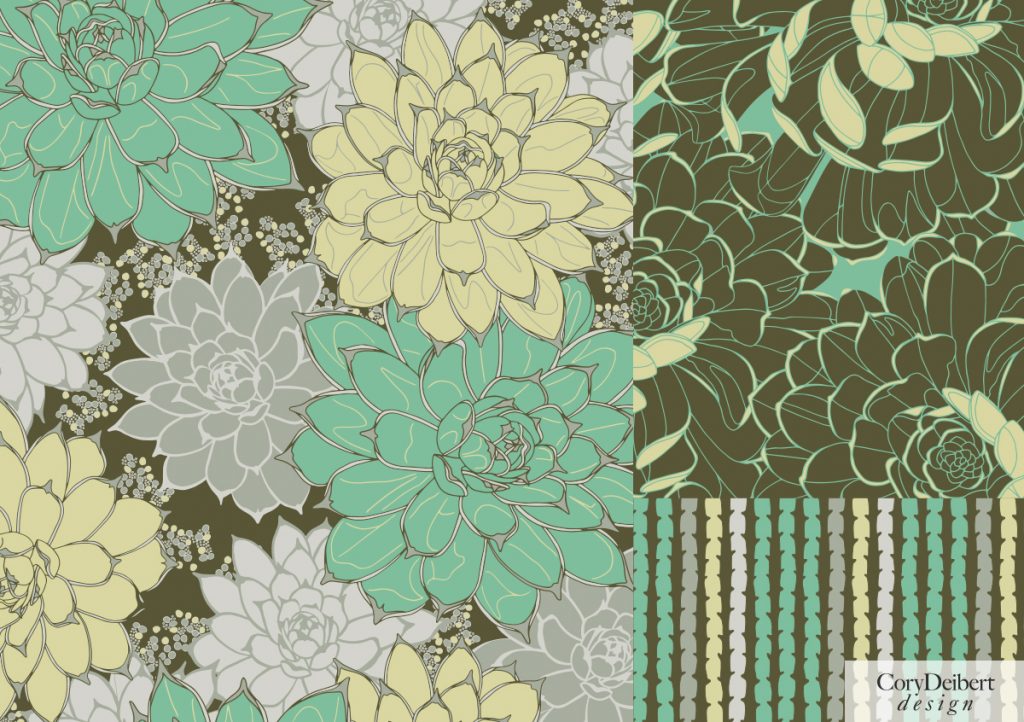 "In college I initially studied modern dance but later switched to fine art. There were so many subjects to explore—from drawing, painting and sculpture to jewelry making and ceramics. I enjoyed them all! During my senior year I took some graphic design classes which led to my first job out of college and eventually a long career in graphic design. Illustration was a small part of my job duties, but I never considered just doing illustration for a living and designing patterns for fabrics or fashion was a mystery to me. In the back of my mind, I always wondered about the business of pattern design, especially when I went into fabric stores and couldn't find any fabric that I liked. After a bit of research and the notion that I could possibly design my own fabric, I discovered Pattern Observer and the Textile Design Lab to guide me on this journey!
I think the Sellable Sketch course has been the most impactful because it is a great overview of not only how to make a print, but how to make a collection that holds together and is commercially viable."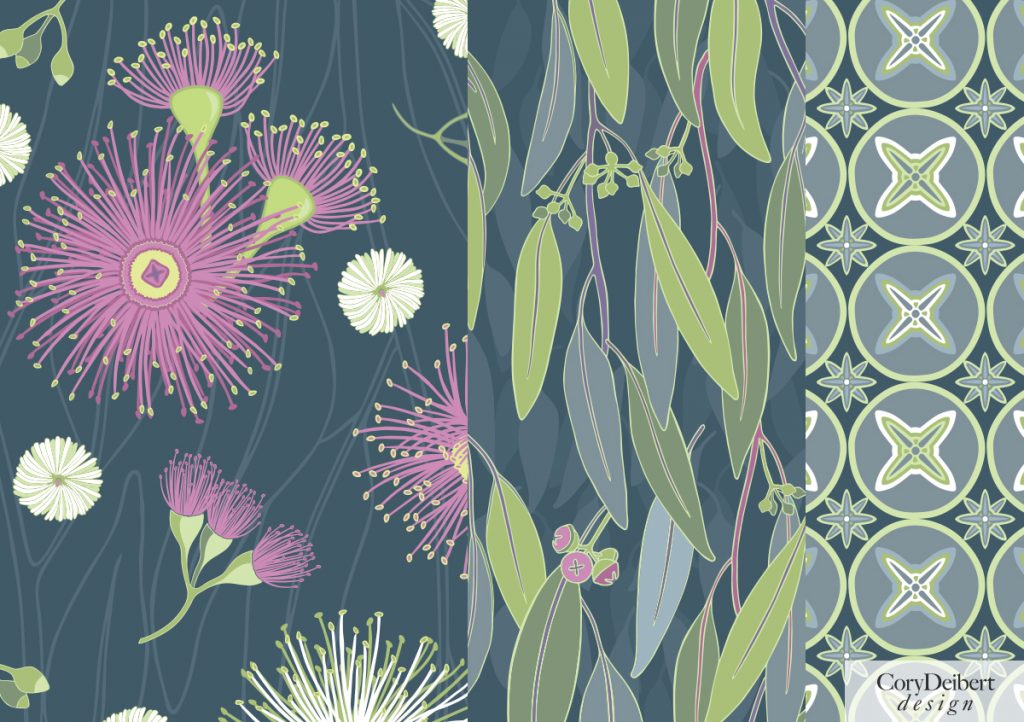 "I'm definitely inspired by the beautiful lines and endless shapes and textures found in nature. My designs gravitate to bold and bright colors and frequently oversize scale. Color is like candy to me and it's a joy to find those color schemes that "sing" when you create them."
To see more of Cory's beautiful work visit www.corydeibertdesign.com!