I am constantly delighted by Kate Eldridge's stunning work. It is so soft—while being detailed and romantic. It sweeps you up into a world of beauty. Kate is a part of the Textile Design Lab, our online design community of over 500 textile and surface pattern designers. Let's hear some more about Kate's journey and her love of classic pattern designs.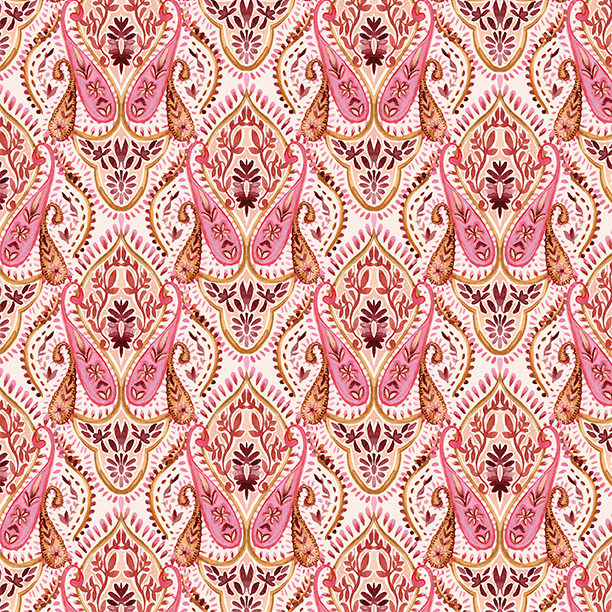 What is your educational background?
My background is in apparel design. I got my degree in Fashion Marketing at Northumbria University. Illustration and painting had always been a side passion but recently I decided to join the two together! The more time I spent in the fashion industry the more I fell in love with print design. I'm so glad I've been able to start a path in that direction! I love creating all my designs from hand painted work as it captures so much personality.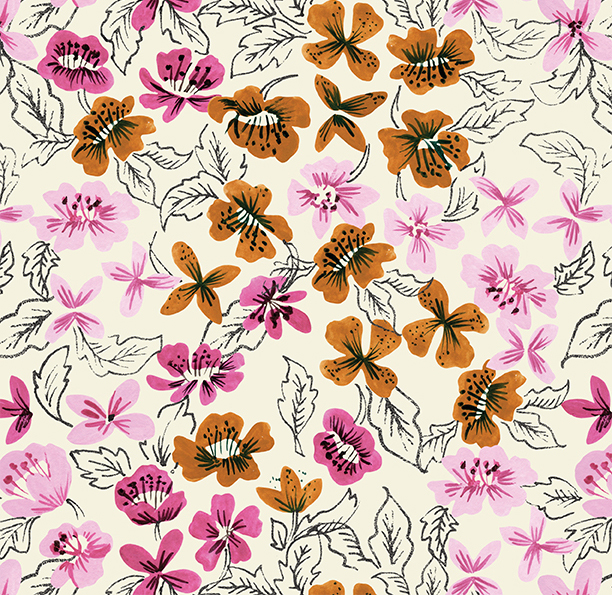 What are your favorite techniques and styles?
I love classic pattern designs and coming up with new floral layouts and motifs. The designs I am sharing here are all inspired by this! I used watercolor and gouache paint.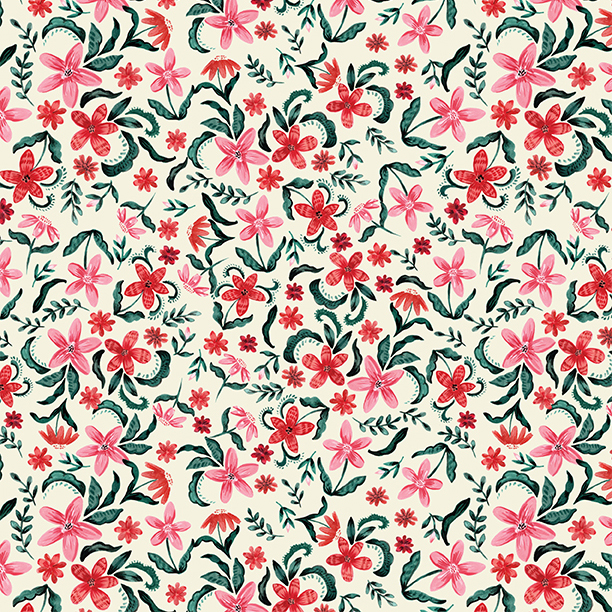 Can you share some insights on your future goals?
My dream is to just be able to paint florals and create prints for fashion and home! The Sellable Sketch, which is a part of the Textile Design Lab, was super useful to me in laying out this vision. I am excited to cultivate my signature style in the markets I enter.
Thank you for sharing, Kate! You can view Kate Eldridge's excellent work here.