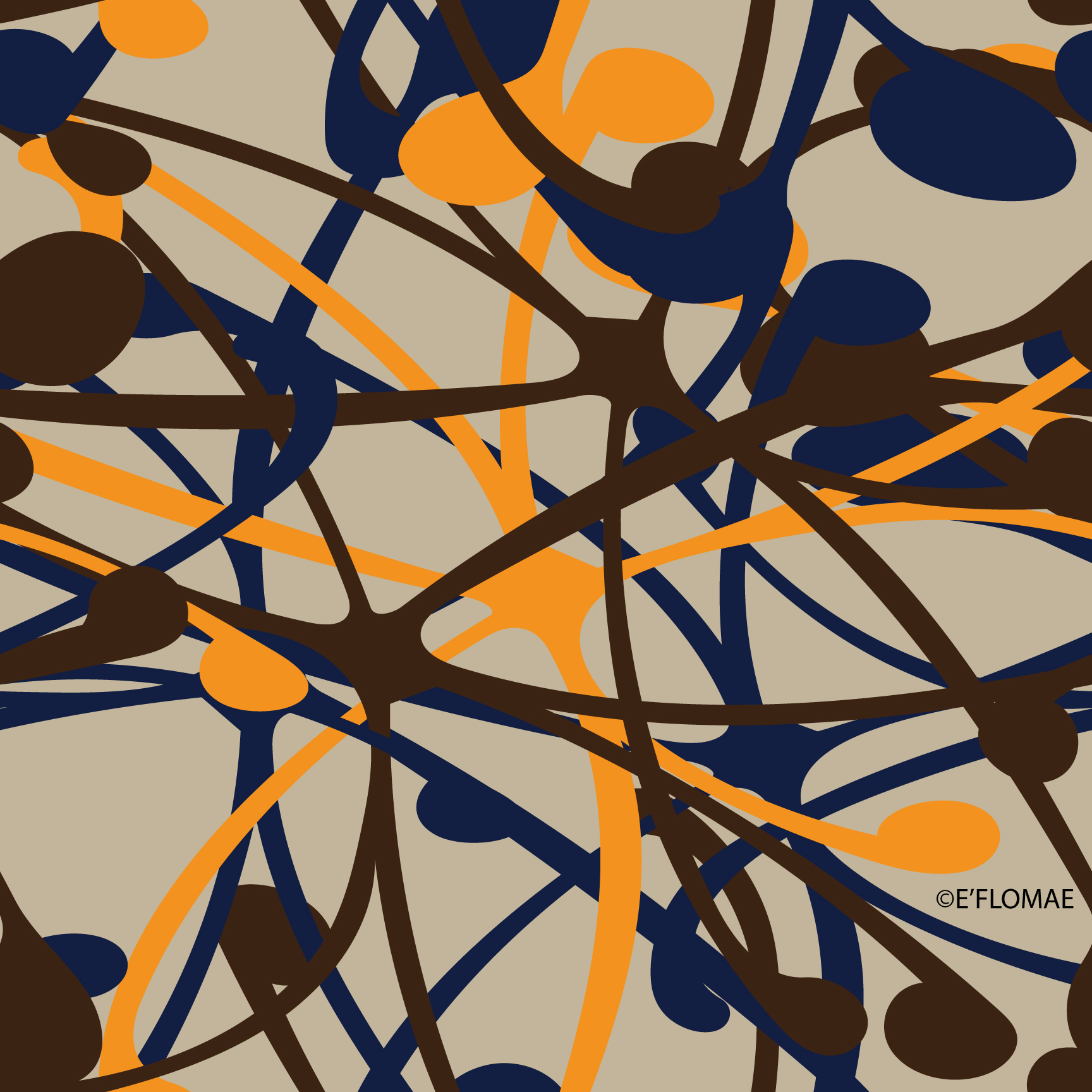 You may remember Esther Shavon from her informative guest post on exhibiting at Printsource, in which she provides some wonderful tips and advice for first time exhibitors. This weekend, Esther will be taking on another tradeshow, Surtex, where she will be exhibiting her signature colorful abstract designs under her studio name, E'FLOMAE. This unique name pays homage to Esther's two grandmothers, Florence and Earlie Mae. "The name gave me a chance to combine all three of our names in a spirit of connection and inspiration. E for Esther and Earlie, Flo for Florence, and Mae for Earlie Mae."
When asked about her design process, Esther cited her love of nature as a major inspiration. "Everything for me starts with nature. There is a palpable energy and sense of wonderment each time I interact with nature. Each encounter is unique, with distinctive characteristics that is always full of surprises. E'FLOMAE designs connect my love of nature photography with hand drawn and mixed media elements by sharing my artistic vision to create engaging visual imagery within textile and interior environments."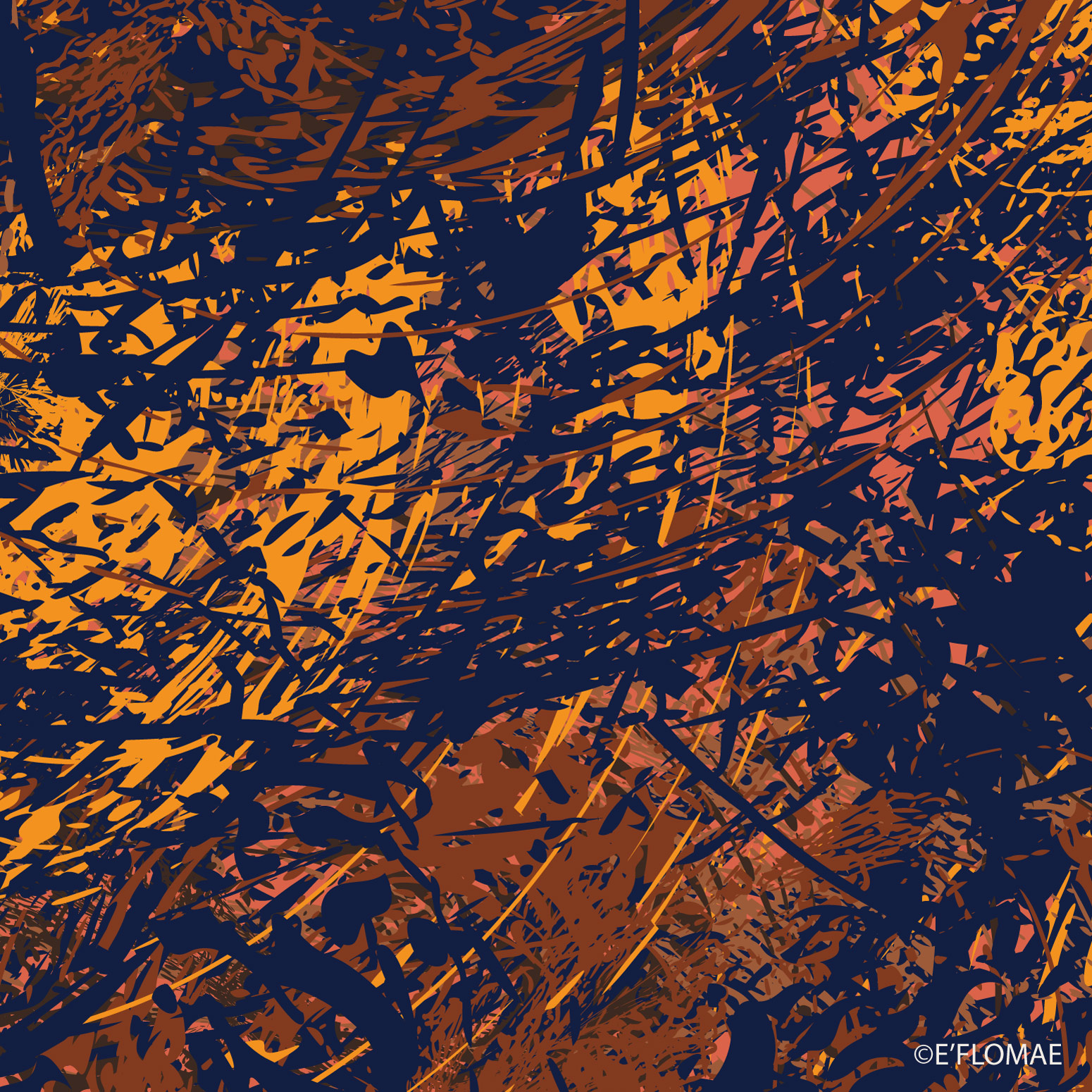 Esther describes the patterns seen in this post as "irregular geometric prints all derived from inspiration in the loose curvature and an intermingling of branches of succulents, shrubs, and foliage." I admire Esther's bold approach to design and her willingness to play with negative space, vibrant colorways, and a self-described "surrealist approach toward interactions within nature."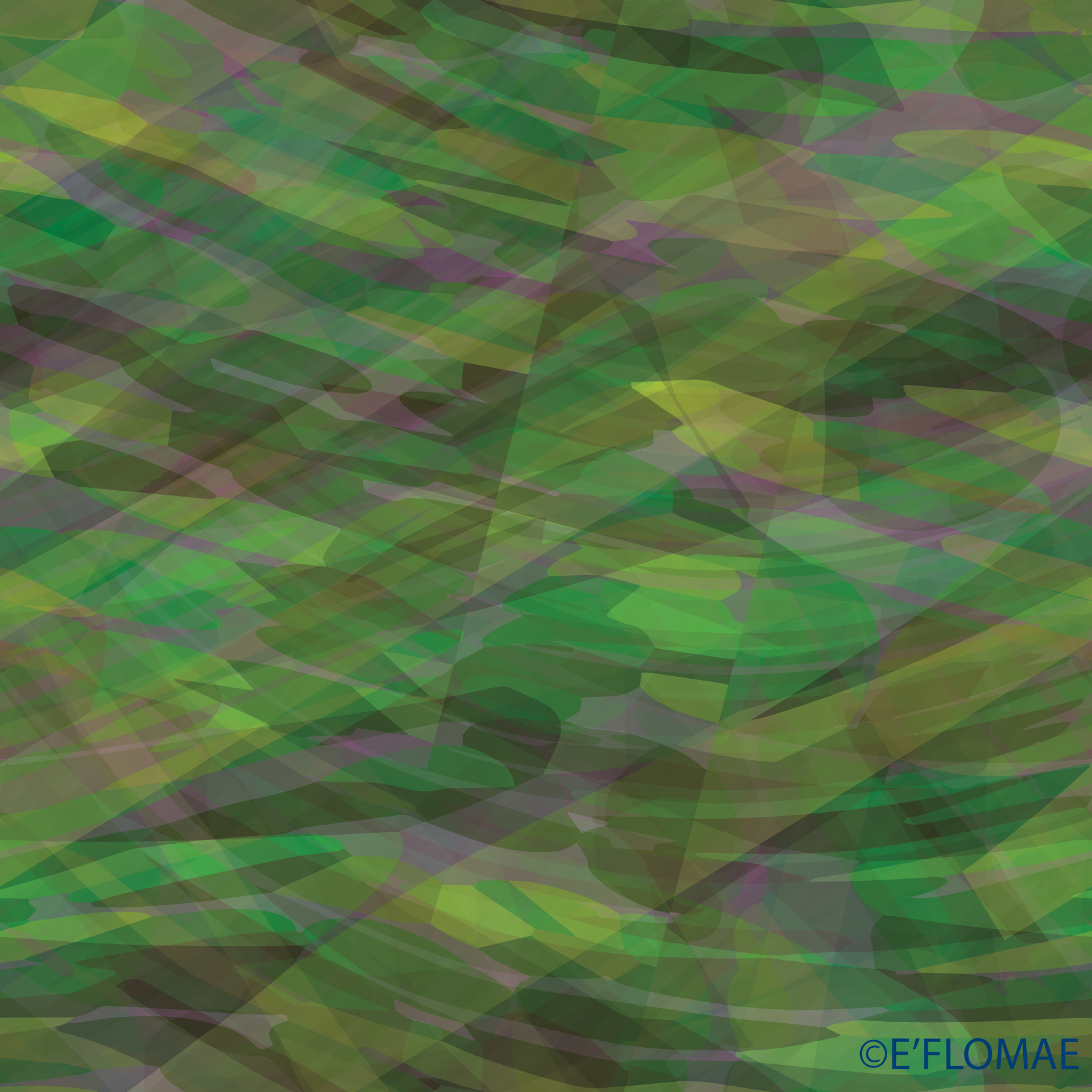 About the artist
A self taught fine art photographer and textile designer, Esther has spent 17 years in the healthcare profession but always nurtured her creative side. During the last 10 years Esther explored the country as a traveling physical therapist and healthcare consultant. Gradually she began taking photographs of her experiences. Intrigued by the myriad of shapes and patterns noted organically made within the natural environment, Esther became engrossed in macro photography and mixed media including drawing, collage and digital painting.
Esther is currently the Founder and Creative Director of her surface design studio, E'FLOMAE, Contemporary Designs Inspired by Nature. Organic material make up a vast majority of source material, and are often thematic building blocks for artistic motivation. She gravitates to found naturalistic patterns and shapes. Texture also plays a dynamic role and Esther is constantly exploring how to integrate her inspiration from texture and organic elements in various styles and upcoming trends.
You can see more from Esther this weekend at Surtex booth #2724, or at http://www.eflomae.com/. Have a great weekend!