This One Hour Challenge is pretty straightforward–how many stripes can you paint in one hour? Hand-painted stripes are a popular pattern style across a variety of markets and have a timeless appeal. They are a great coordinate to round out a collection, and unlike a digitally created graphic stripe with perfectly straight lines, bring a feel for the artist's personality and a layer of complexity to an otherwise simple layout. I think watercolors are a great place to start due their looseness and beautiful blending of colors, but feel free to mix your media and play around with whatever else you have on hand. Don't be afraid to get messy and try out lots of colors and different techniques! Try finger painting or using the edge of a sponge to stamp an interesting striped texture, or dip a fork in paint and drag it across your page. Maybe you'll experiment with resist and first lay down strips of tape or draw a design in white crayon, and then paint over it with watercolors so the waxy or taped areas show through.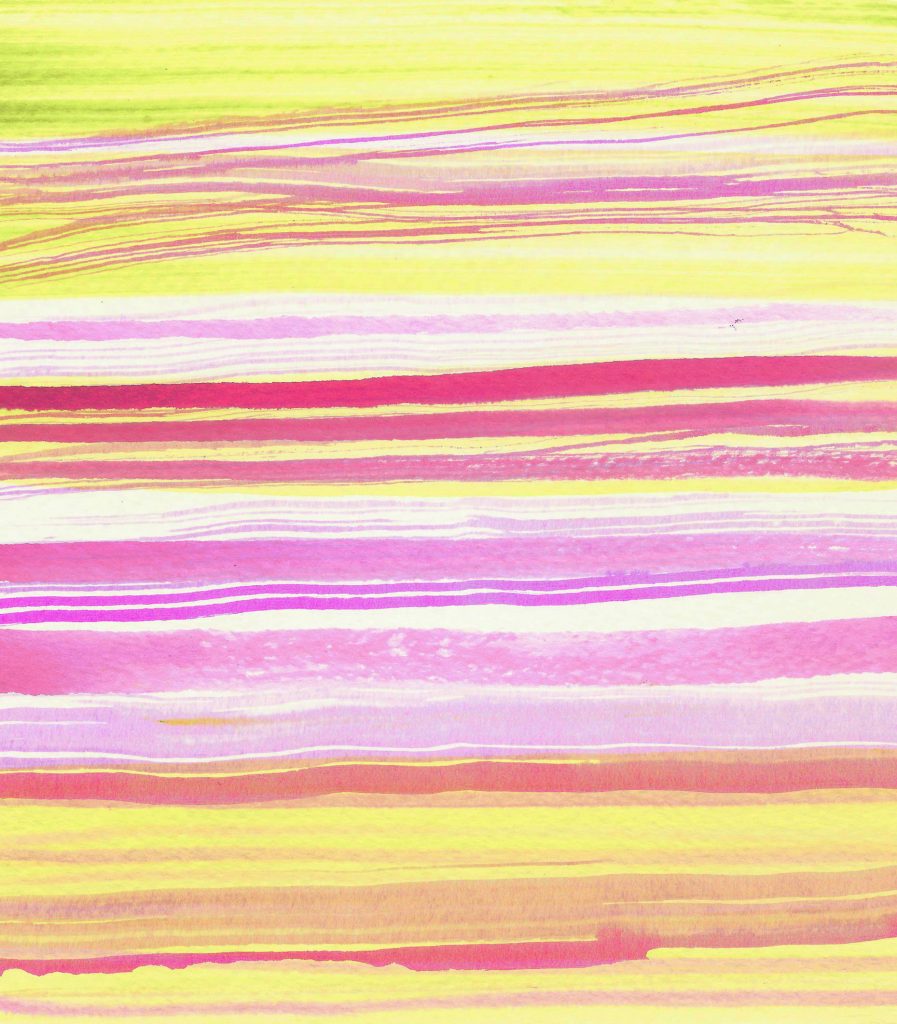 Try to think outside of the box and go beyond solid stripes–maybe you'll create a stripe made out of lots of smaller motifs like circles, squares or dashes, or play with a zig-zaggy or wavy stripe. This is really your chance to just let loose for an hour, not think too much and just go wild with stripe experiments! I can pretty much guarantee that not all of your stripes will be winners but an hour is plenty of time to create many, many awesome stripes that could then be starting points for numerous patterns.
I recommend setting up a folder on your computer to store all of your stripe experiments and scanning them so they will be ready to go when you need a stripe motif in the future.
How to Take Part in the One Hour Challenge
There are no deadlines for the One Hour Challenge, this is meant to fit into your schedule whenever you have the time or need a creativity boost. If you would like to share your results of this challenge on social media, please use hashtag #patternobserver. You may see your work shared on the Pattern Observer Instagram feed or Facebook page! 🙂