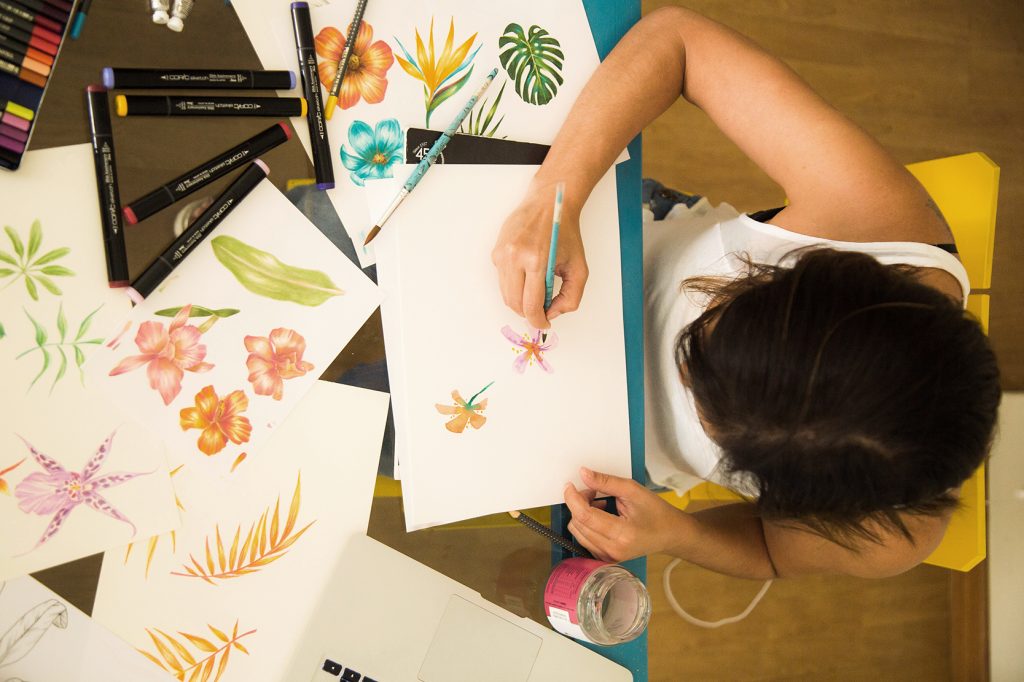 Daniela Duarte is a textile designer from Brazil and one of our long time Textile Design Lab members. She has a beautifully detailed and expressive hand painted style, having always loved arts and illustration and aspiring to be an artist since she was a kid.
Daniela writes, "I studied Fashion Design in college, and in my first job during fashion college, I discovered the Textile Design area, and realized that it was what I wanted to do for my life. So, after I graduated, I did a Pattern Design course in Barcelona, Spain, and then came home to work as an internal designer to some local brands in Brazil. Now I'm based in Rio de Janeiro, and working as a freelance print designer. The Textile Design Lab has been helping me a lot with the challenges of making my own studio and having independent creative work now."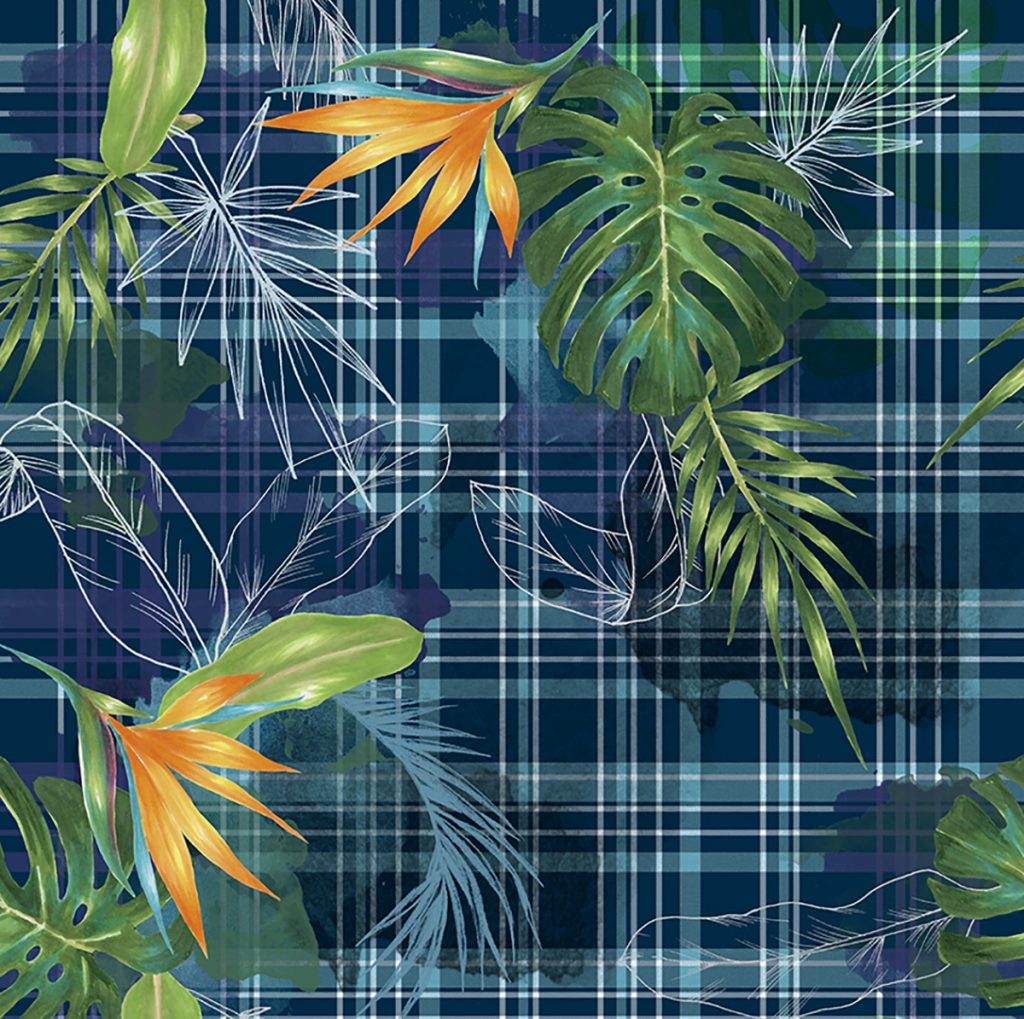 "My work is always inspired by nature (as I'm always asked for a lot of floral prints) and arts in general. I usually start with hand illustration, mainly in watercolor, but also other techniques like colored pencils, markers or collages. I have loved hand drawing since I was a kid, so most of my work has detailed illustrations, but I also love to experiment and do some abstract work sometimes."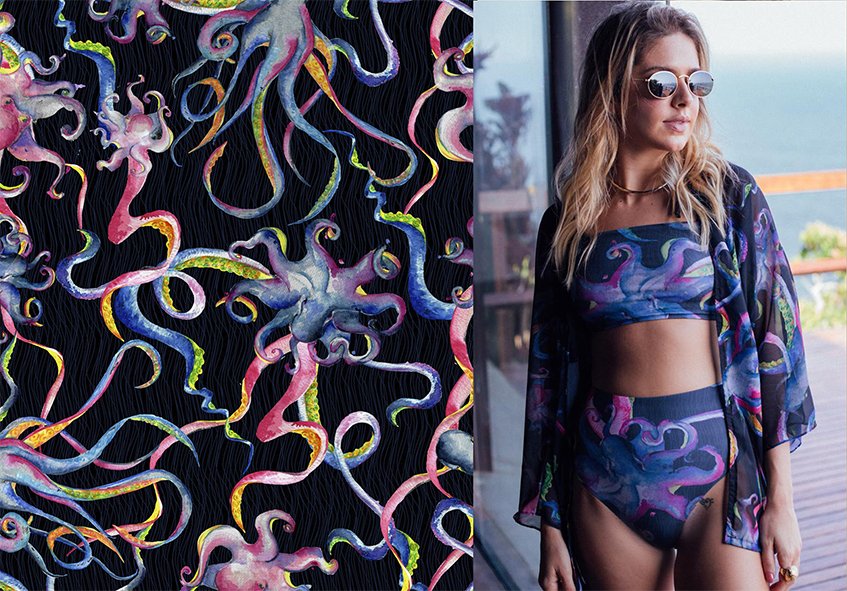 "The Sellable Sketch was the reason that I joined the Textile Design Lab in the first place, and it had a great impact on how I create collections, making it a lot easier to plan the collections and to make it in a faster way. Now I'm doing the Print Studio Workgroup, and it's also helping me a lot in this specific time of my career, when I need to find more clients to work with."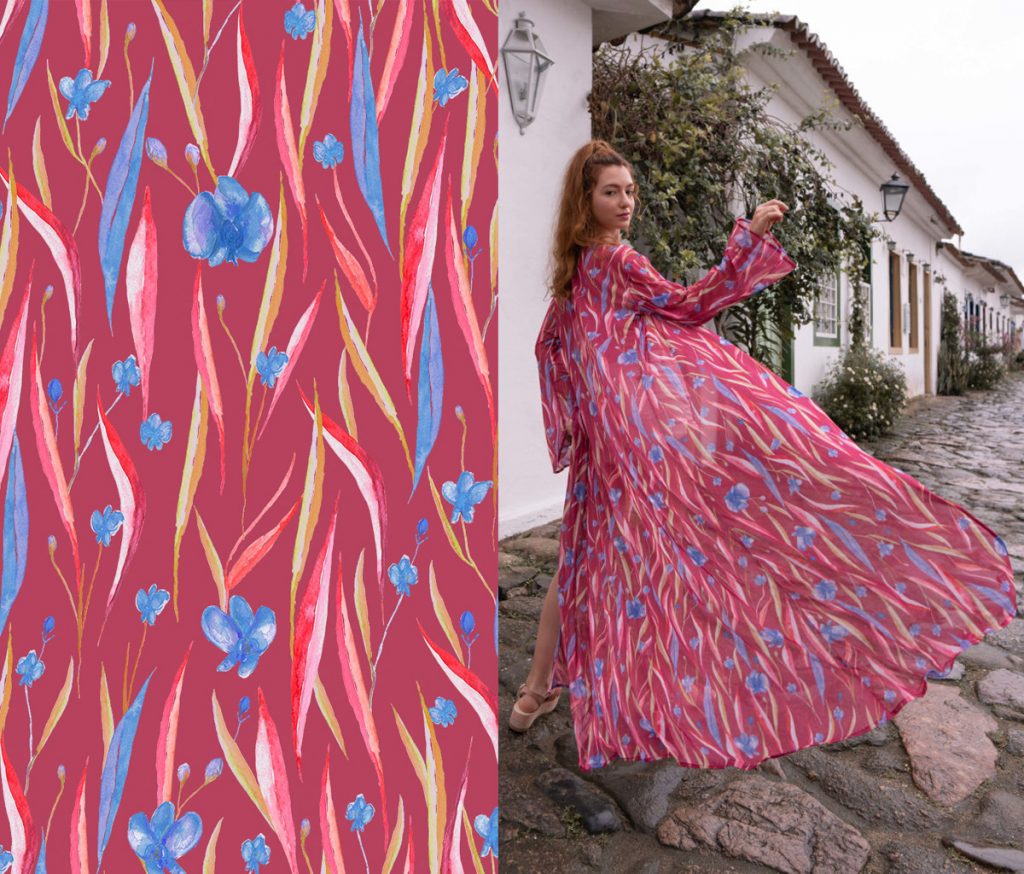 You can see more of Daniela's gorgeous designs at www.doartdesign.com or follow her on Instagram @doart.design.
Wishing everyone a safe and healthy weekend–hopefully at home, and making art if possible! If you're looking to pick up some new design skills and participate in a supportive creative community during this trying time, come join us in the Lab!