This challenge is about building color palettes that can be used in future patterns. Many of us have go-to color palettes that we always seem to gravitate toward. Perhaps you always find yourself using earth tones and have to make a conscious effort to utilize brighter colors, or maybe you can't seem to steer away from using a certain shade of teal in most every pattern. While there's nothing wrong with favoring certain colors or combinations of colors, eventually it can start to feel stale to use the same colors time and time again in your patterns, and can even limit the markets and customers that will be drawn to your work. But never fear—if you feel stuck in a color rut, or just want some new tools for developing color palettes, this One Hour Challenge is a great place to get started!
I find it helpful to collect color inspiration in various forms, from paint chips to magazine clippings to a Pinterest board filled with images that have an inspiring use of color. I reference these collections often when I am in need of a fresh palette for a pattern.
Ideas for How to Spend Your Hour of Color Palette Development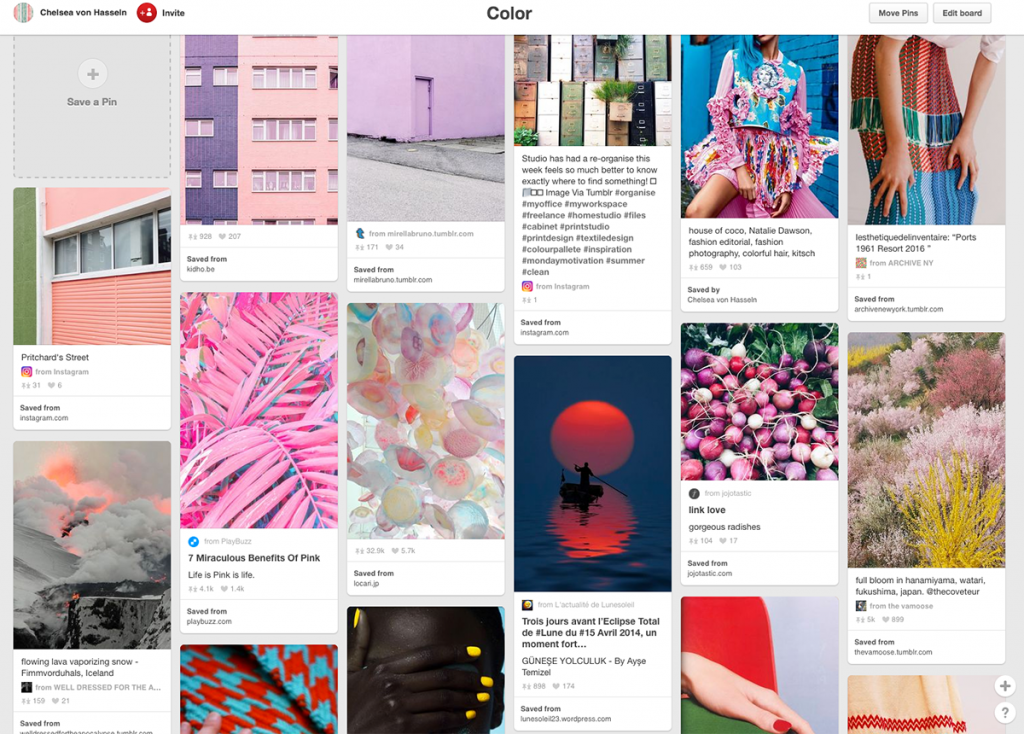 1. Put together your own Pinterest color board. Try to focus on unusual or surprising color combinations that you would not typically come up with yourself. This collection of reference will be a boon to you when you find yourself in a color rut.
2. Mix your own paint colors and try to come up with at least 3 unique palettes. You can scan these once they're dry and eye-drop the colors in Photoshop or Illustrator.
3. Pull pages from magazines with color stories you admire, or cut out specific colors and collage them together: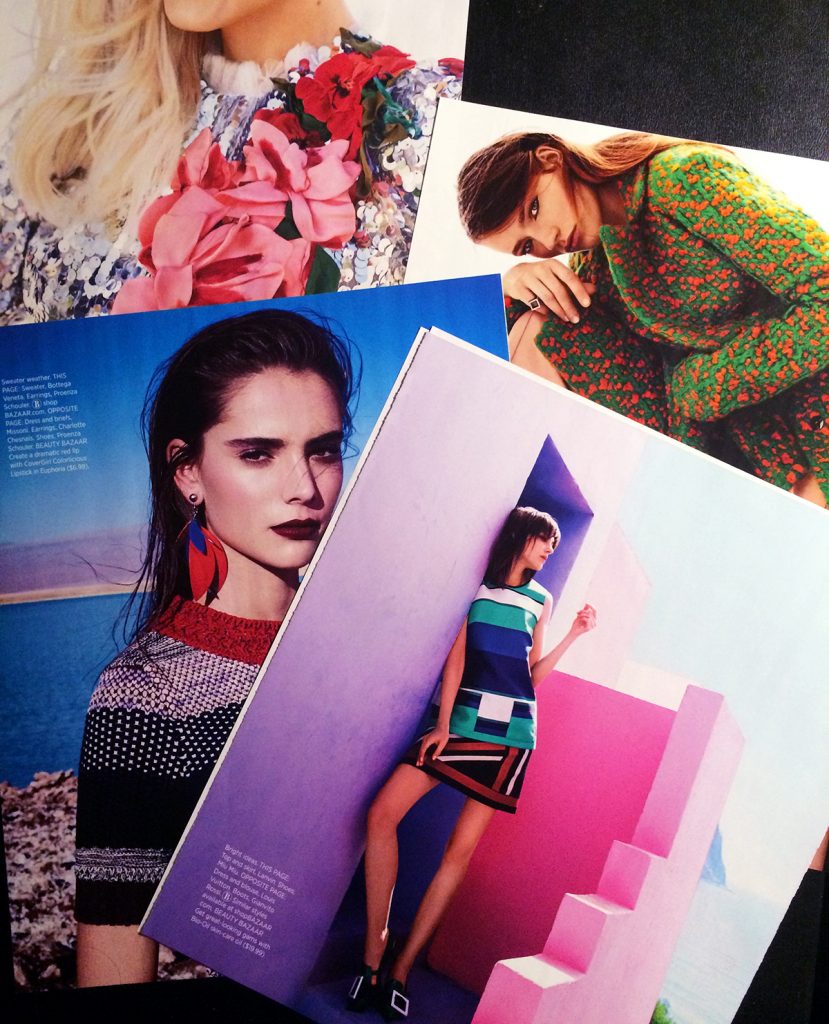 4. Collect found objects with interesting colors, such as yarn or fabric scraps, or items from nature like leaves and flowers. Photograph or scan them, then create color tabs in Photoshop or Illustrator and eye-drop colors from the images to build a cohesive palette.
5. Develop palettes from photographs you already have on hand: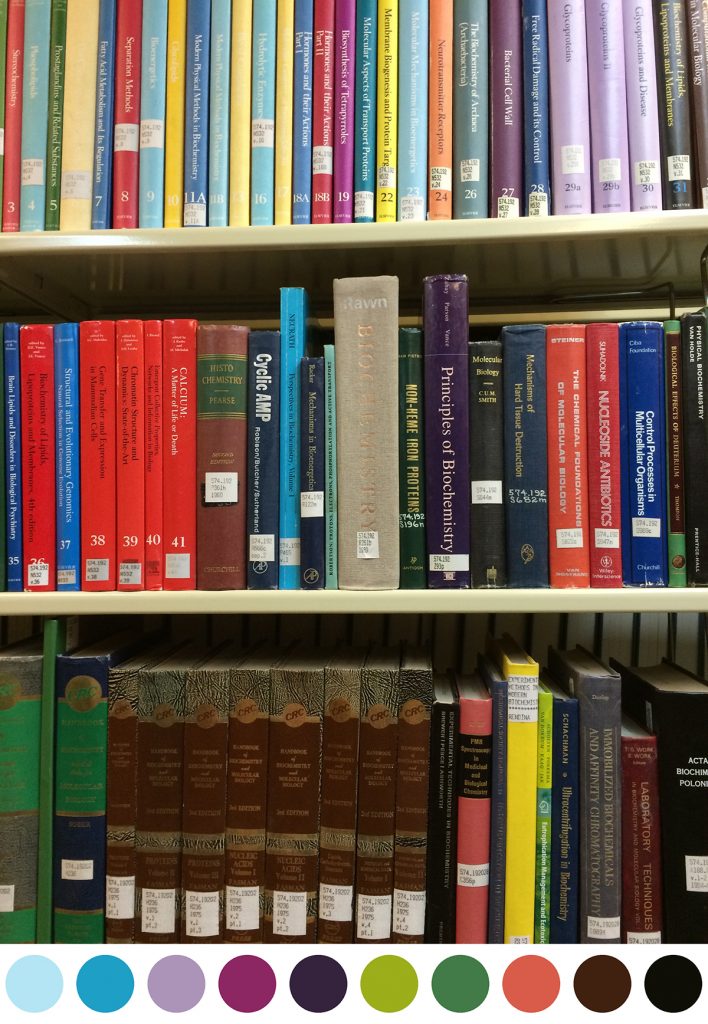 6. Try out the Colors tool in the AdobeCapture app (it's free in the App Store!) You can see I used it to capture the colors in some colorful embroidery floss and strings of beads I had in my craft supplies. If you have Adobe CC, the Capture app will sync the palettes to your Photoshop and Illustrator libraries so they can be used immediately (make sure you have the latest version of Adobe in order for it to sync):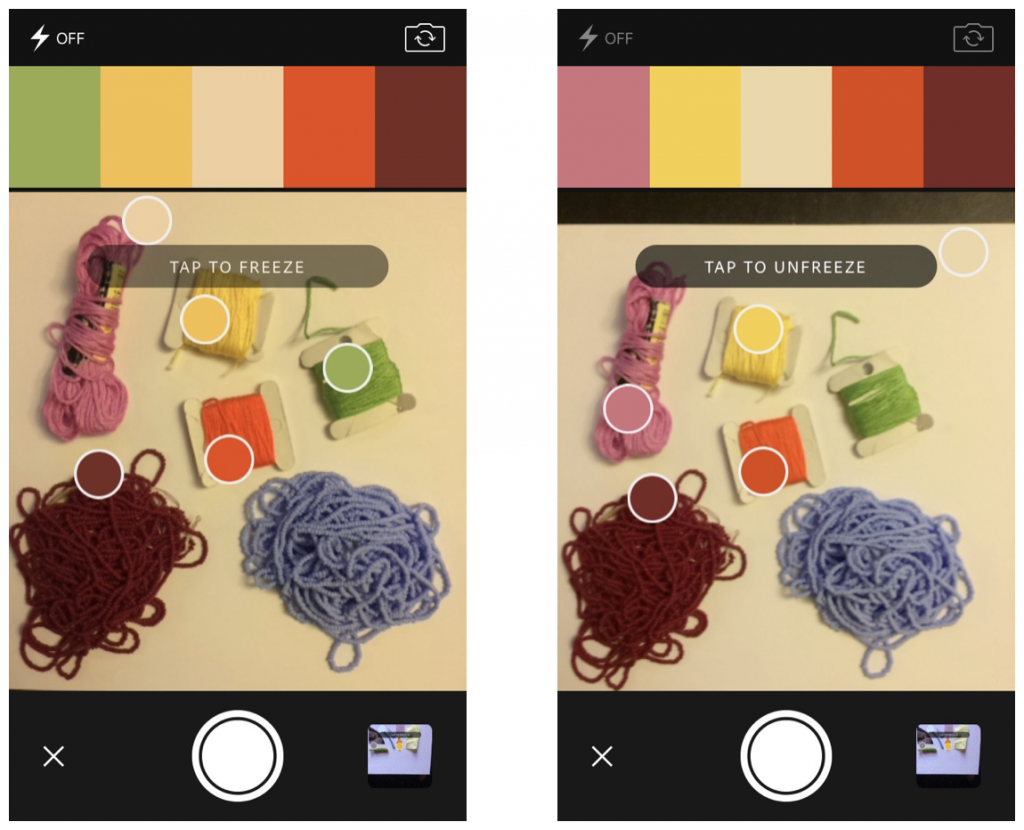 How to Take Part in the One Hour Challenge
We aren't setting any particular deadlines for the One Hour Challenge, this is meant to fit into your schedule whenever you have the time or need a creativity boost. If you would like to share your results of this challenge on social media, please use hashtag #patternobserver. You may see your work shared on the Pattern Observer Instagram feed or Facebook page! 🙂