I am very drawn to the new and fresh feeling that Heidi Gates brings to her work and to her brand, Blue Platypus. It's great for our industry, and our happiness level! Let's learn more about Heidi and her colorful patterns.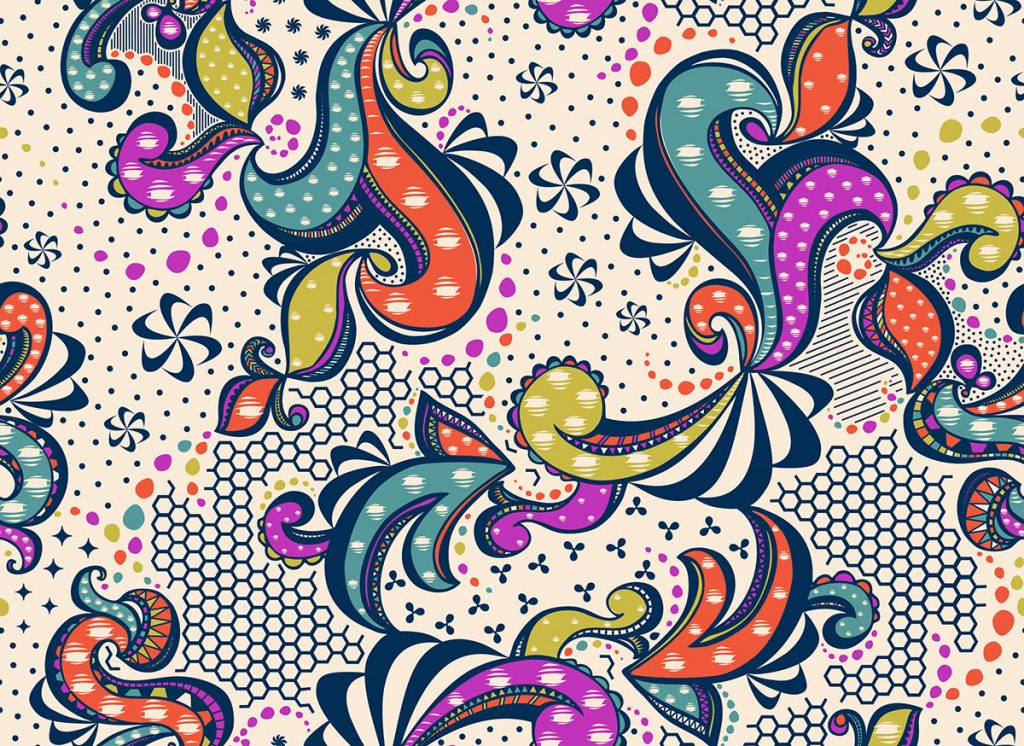 We wanted to learn a bit about Heidi's background and she shared this: "I went to Otis College of Art & Design in LA for fashion design, and have since developed Blue Platypus clothing, where we mix vintage, whimsical, and colorful ideas to create unique clothing. All our manufacturing is done in Los Angeles. I do all the graphics for the tees, as well as many of the allover prints for the textiles. I absolutely love prints, especially Marimekko, Liberty, and some of my fellow designers on Spoonflower."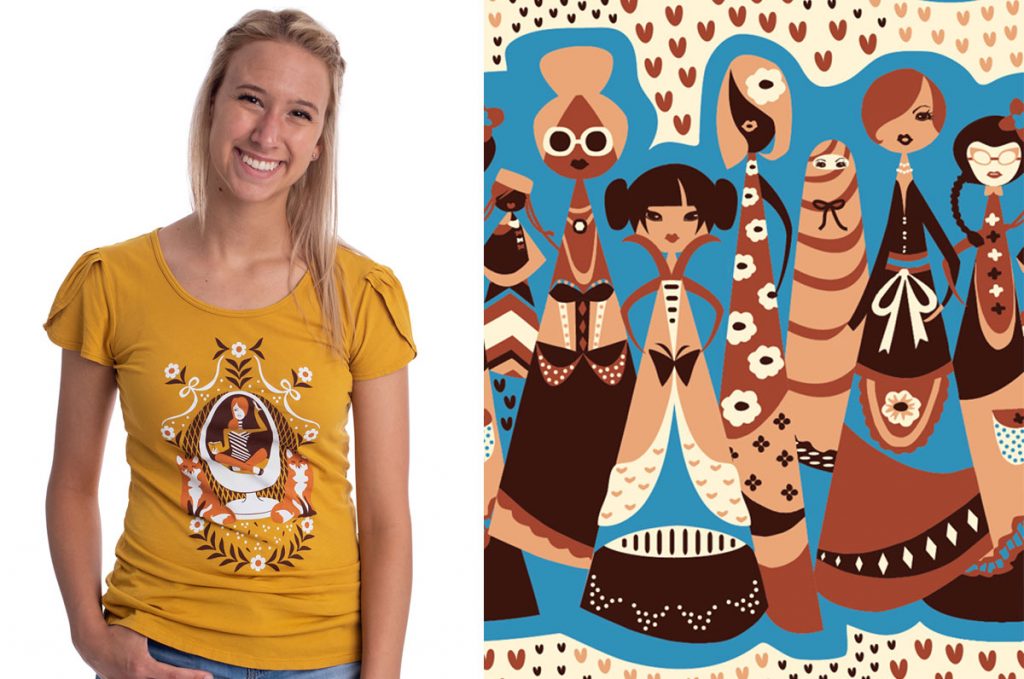 Heidi's love of prints shows, and we were curious about her latest designs. She told us: "My latest designs have focused in inclusivity, equity, and change. I usually design in Illustrator, sometimes I start with hand drawings, then use live trace and Illustrator. I am fascinated with vintage things and all types of patterns: geometric, organic, big, small, complicated, stark, and simple!"
With all the excitement of her work going on, we wondered what future goals Heidi has. She said, "I would love to see my designs as giant printed wallpaper or window displays!" That is an exciting goal!
If you'd like to view more colorful patterns from Heidi, please visit her website.