I instantly fell in love with Kate Capone's joyful floral patterns. They are sweet and whimsical, but in a strong and modern style. I was so excited to learn more about Kate and her mixed and matched pattern designs.
The first thing Kate shared was some background on her career. She said, "I'm a production designer by day and artist/illustrator in my spare time! I especially love creating patterns that would fit in my home—and mixing patterns is really where my passion lies!"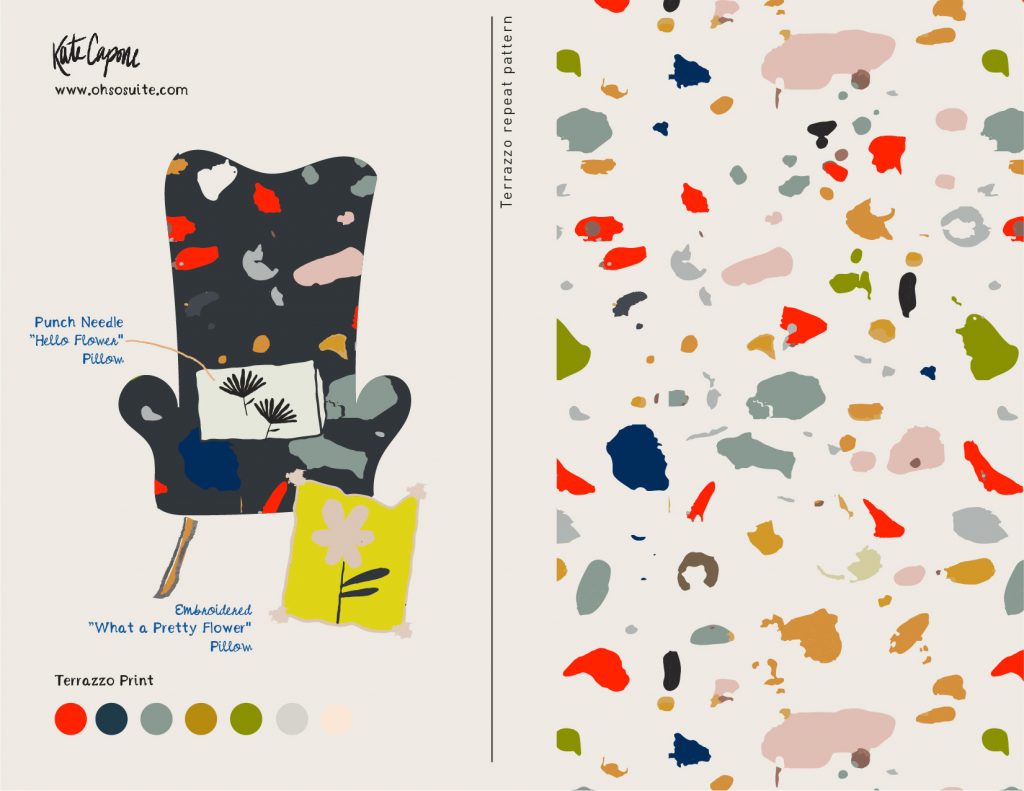 Kate strives "to bring joy into people's lives and homes through my art. A mixture of painting and collage, my "pleasure in the process" style of working lends to wonderful little pockets of excitement and pure joy that can be seen in my work." She sells her mixed and matched pattern designs through her website, Minted (affiliate link), Vida and Spoonflower.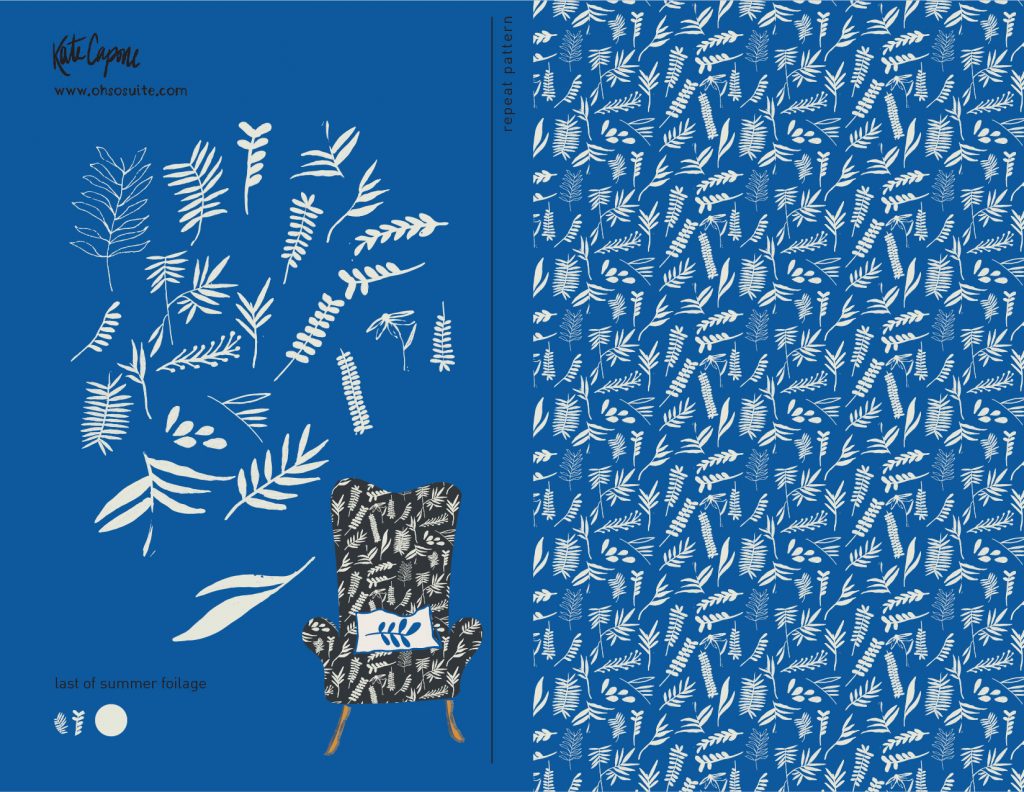 Kate's passion shows through her L O N G W E E K E N D collection, which features her mixed and matched pattern designs. This is what she had to share about this:
"The L O N G W E E K E N D collection was born out of a love for vintage linens and modern pops of color. It also has a well-traveled feeling, while being comfortable. I feel quality textures and a real passion for making a home feel beautiful, modern, and lived in is accessible to everyone. The idea is that each pattern can stand on its own, but mixed and matched (((chef's kiss))) is where the magic lies.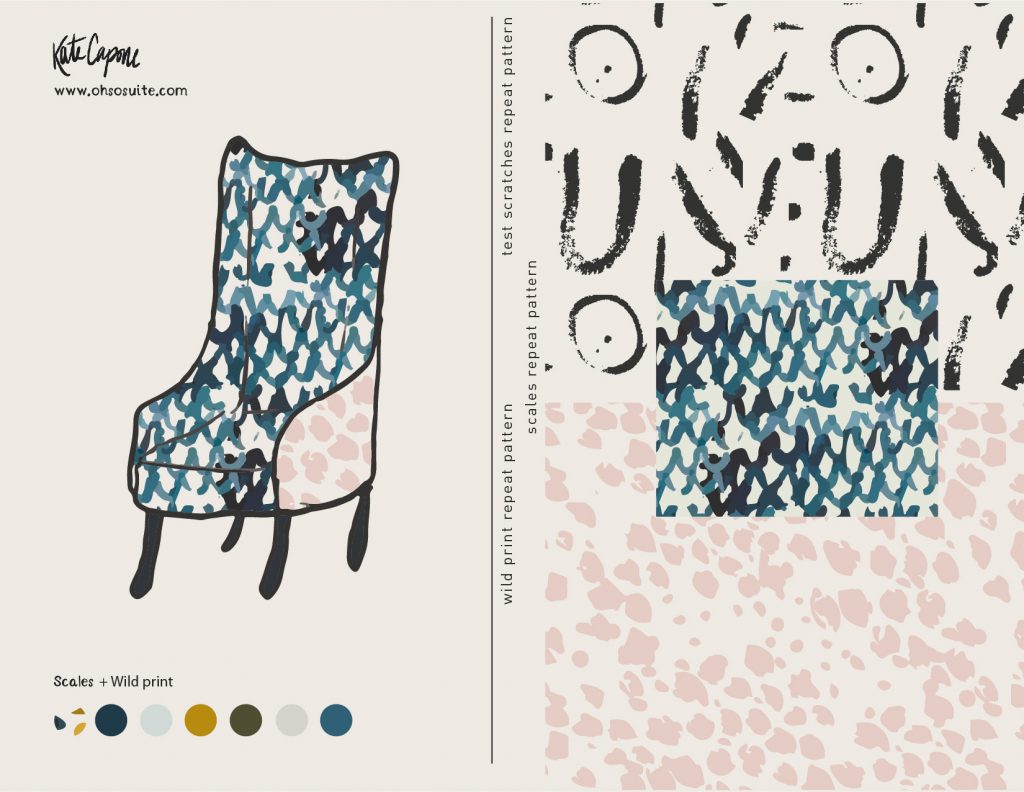 I do hope to launch a home textile collection one day SOON. I also would love to collaborate with some interior designers on a home collection (wallpapers, bedding, etc.)."
Thank you for sharing, Kate! You can view Kate's whimsical work on her website and her Instagram page.