Some of the links in this post are affiliate links and I may receive a small commission for each purchase made. Thanks for your support.
A few weeks ago, a designer emailed me inquiring about free graphic design software options. I felt lost with how to respond. I know so little about these programs, not even enough to recommend them as a viable option. Then wouldn't you know it, I was scrolling through Instagram a few days later and saw a post about Annelie Hervi's new Skillshare course on using free graphic design software to create surface pattern designs.
They happen to be having a fabulous sale right now, 40% off an annual membership with coupon: aff40dtp, so it's a great time to join.
About Annelie
Annelie Hervi is a mother, drafter, and artist. She was born and raised in Sweden but came to the US as a senior in High school. She lives in the beautiful pacific northwest with her large family, where art is a huge part of their lives.
I had a chance to talk with Annelie and was inspired by what she shared. "When I got a chance, I would use my illustrations to create digital art. After stumbling across Spoonflower 13 years ago, surface pattern design became my huge passion. The industry of surface pattern design is mostly ruled by Adobe's products. While their programs are wonderful, they are also expensive, which is a scary step to take for the artist first stepping into this world. Using GIMP and Inkscape allowed me to grow as a surface pattern designer without original expenses I wasn't sure I could recover. Now, in hindsight, I am happy I have developed processes I can share with people standing at the beginning of the road where I once was. There are benefits to using free graphic design software. The tools I can provide through my classes will take you leaps ahead in a short time!"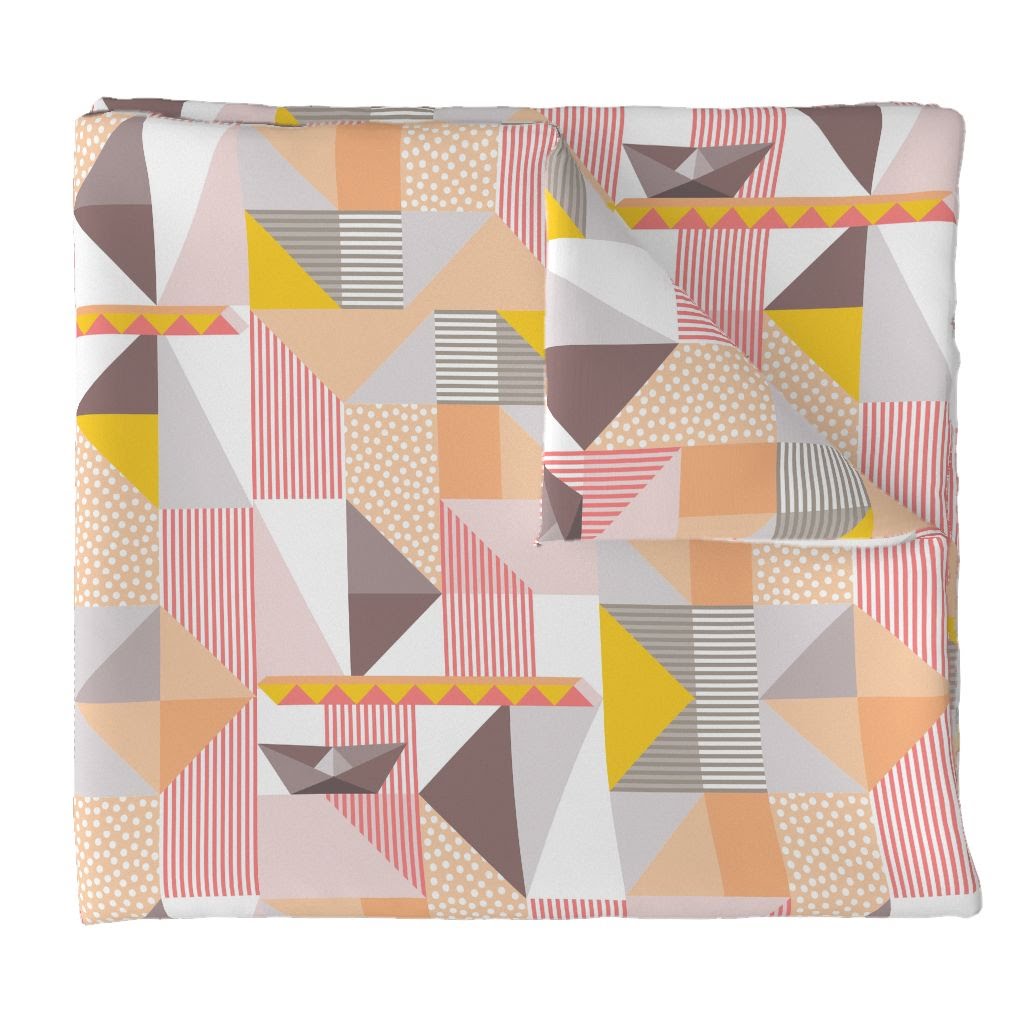 Welcome Annelie! Can you please tell us about GIMP and Inkscape?
Hello Michelle, and thank you so much for taking the time to interview me! I started using GIMP and Inkscape almost 14 years ago, when I started making patterns out of my own art. The programs are both free, but GIMP is raster-based and Inkscape is a vector-based program, so they work in different ways."
How do these free graphic design software options compare to Adobe Illustrator and Photoshop?
Inkscape is remarkably similar to Illustrator, and GIMP is remarkably similar to Photoshop. I believe you can use the free programs for all the things you would use Adobe's programs for, though the commands and menus are not always the same. Adobe's products are so popular (and expensive), there are endless tutorials and classes online where you can learn how to use them. Not so for the free graphic design software programs, which led me to start creating this class!
What can designers expect to learn in your course?
In my Skillshare class, the student will learn how to make a seamless pattern file out of their own art. The tile can be used as a fill pattern for your own use, uploaded to print on demand sites etc. There is no need to have previous experience in GIMP or Inkscape before taking it. My intent with my first class is to approach the learning curve as if you're just opening the programs for the first time. However, instead of covering every button and menu of each program, I simply go through how I use them to create the seamless pattern!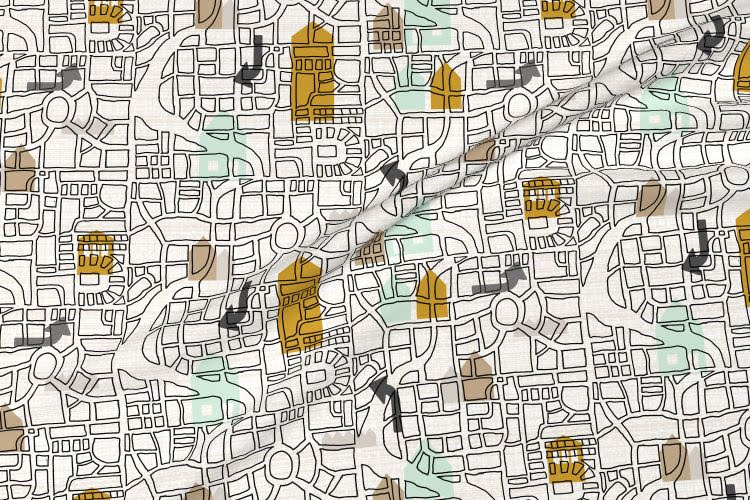 What design programs do you use in your work?
Yes! Isn't it amazing? I have used the FREE programs, Inkscape and GIMP, for all my designs for over 13 years! I have created thousands of patterns, ran an Etsy store where I sold children's clothes made out of fabric with my own designs, sold patterns to private and public companies and licensed many more. Since a few years ago, I also used Procreate on my iPad Pro. That is a vastly different way of designing that I also love."
Misconceptions of free graphic design software
There seem to be a lot of misconceptions out there on free graphic design software. I wanted to get Annelie's perspective on this. She said, "Finding the right steps to take to grow a career is not easy. The industry monopoly of Adobe's programs is changing, and free or cheaper alternative apps and programs are becoming more and more common. There is a misconception that every company uses only Adobe's files for printing, and that's why you need to use their programs. In all my years of selling patterns, I have not once had a client request only Adobe files, but I have been able to create designs suitable for them. Inkscape can save a file in almost all common formats, and GIMP covers the rest. This is crucial knowledge right here!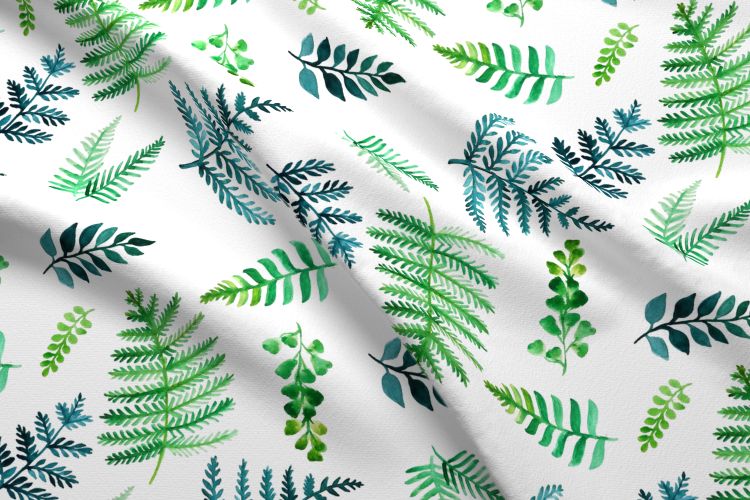 Getting Started with free graphic design software
Annelie Hervi's new Skillshare course on using free graphic design software is a fabulous place to get started, but both Inkscape and GIMP have a number of tutorials on their websites. This is also where you can download the programs and get started.
How about you? What are your experiences with free graphic design software? Let me know in the comments below.