I'm excited to announce our schedule of events for the remainder of 2021! All events are included in a monthly or annual TDL membership. Other events, courses, and studio design opportunities will be added, as needed.
While all our courses and tutorials are available anytime, our group-study events are special. They offer a time when we come together as a community to have all of us work through one course. Please let me know if you have any questions in the comments below!
July 19: 2021 Summer of Creativity Group-Study (New!)
You can effectively use social media without it controlling your life or taking time away from your creativity. Imagine having a system for documenting your creative process, allowing you to spend less time preparing social media posts and more time doing what you love. That's what will cover in this engaging six-week course which includes access to WGSN. Learn more here.
August 30: Goals Reset Group-Study
A lot can happen in eight months. Goals shift and priorities change. This week is a time for us to come together as a community and look forward towards the rest of 2021. Despite the unexpected changes that life presents, what can we do to move our business or creative practice forward? This course will set you up for success for the remainder of 2021.
September 6: Illustrator Artistry with Laura Coyle (New!)
Laura's introductory Illustrator course was such a success that she's back in the Lab with more advanced techniques and tips. In this course Laura will be focusing on using textures in Illustrator and really giving your work a personalized look. If you haven't taken her introductory course, "A Fresh Look" it is still posted in the Lab and available for you to start today!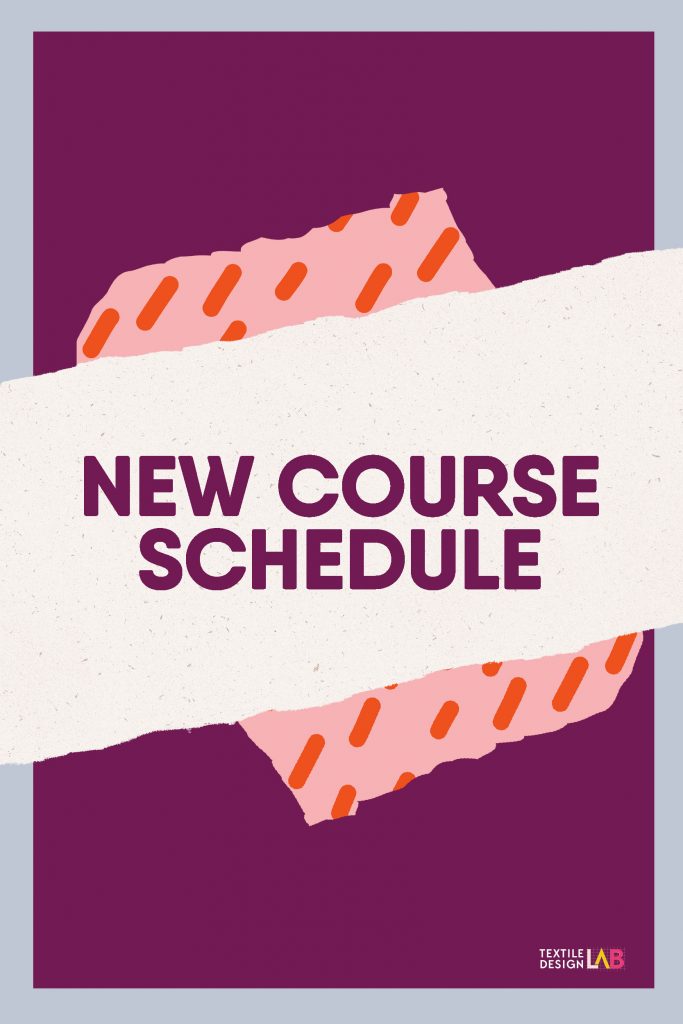 October: Home Decor Month (New!)
We're diving deep into the home decor industry in October with guest presentations by Jenny Bova and Laura Olivia. Both designers have years of experience in this industry and are excited to share what they have learned with our Textile Design Lab community. Members will apply what they learn through these presentations to a new collection of patterns.
November: Ultimate Guide to Repeats Group-Study & Repeat Workshop
One of our most popular courses is getting an update to include all the new repeat tools available in both Adobe Illustrator and Photoshop. In the Ultimate Guide to Repeats you'll have access to a toolbox of techniques and guidelines to follow for creating professional repeats that agents, studios, and clients are looking for in today's market.
Following this group-study event we're having our first repeat workshop. In this workshop we'll explore how to put some of the most popular pattern styles into repeat.
December: Goals Group-Study
In this Group-Study you'll clarify what you hope to achieve in 2022 and create an action plan that is broken down into quarterly tasks to get you there. At the end of this course, you will feel focused and in control—ready for this upcoming year!
You'll know exactly what steps to take and how you can use The Textile Design Lab to achieve the goals you've laid out before you.