Sarah Fotheringham is a brilliant designer and part of the design duo behind, Safomasi. What I admire about their work is the powerful sense of movement within it and how much there is to explore within each pattern. Their work always leaves you with the feeling that there is a riveting story to tell.
Born in Singapore, Sarah has lived in both India and the UK, where she currently resides. She received a robust education in which she studied illustration at the University of Brighton. Her vast experiences complement her talents well. She has worked at an advertising agency in Delhi, where she credits the experience with "opening up a world of color to her." She also found the inspiration of love when she met her now-husband Maninder, who is also her business partner and travel companion. They started their business by translating illustrations from travel sketchbooks into textiles.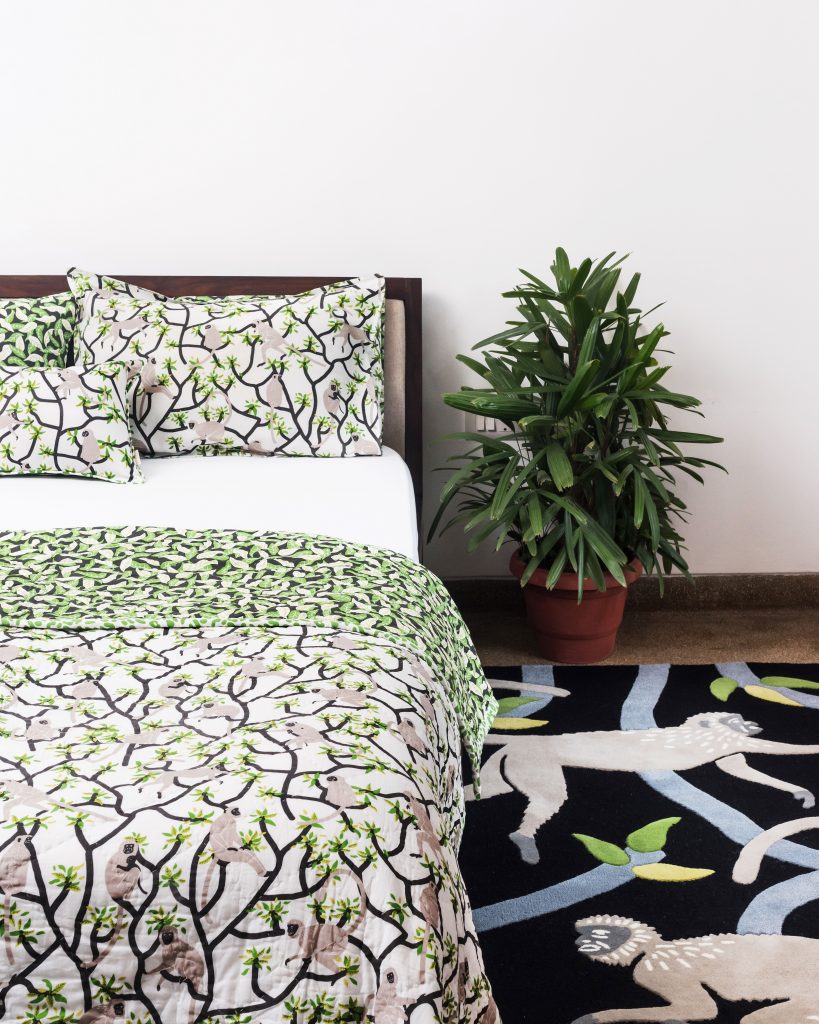 Through developing her vision, Sarah took to hand screen printing as a natural fit for her skills and worked doing that job for a spell. She loves the process, character, and texture this process brings to fabrics. (So do we!) In 2012, Sarah was excited to launch the first two collections of hand screen printed, travel-inspired textiles under the name "Safomasi," a mix of her name of Sarah Fotheringham and Maninder Singh's name.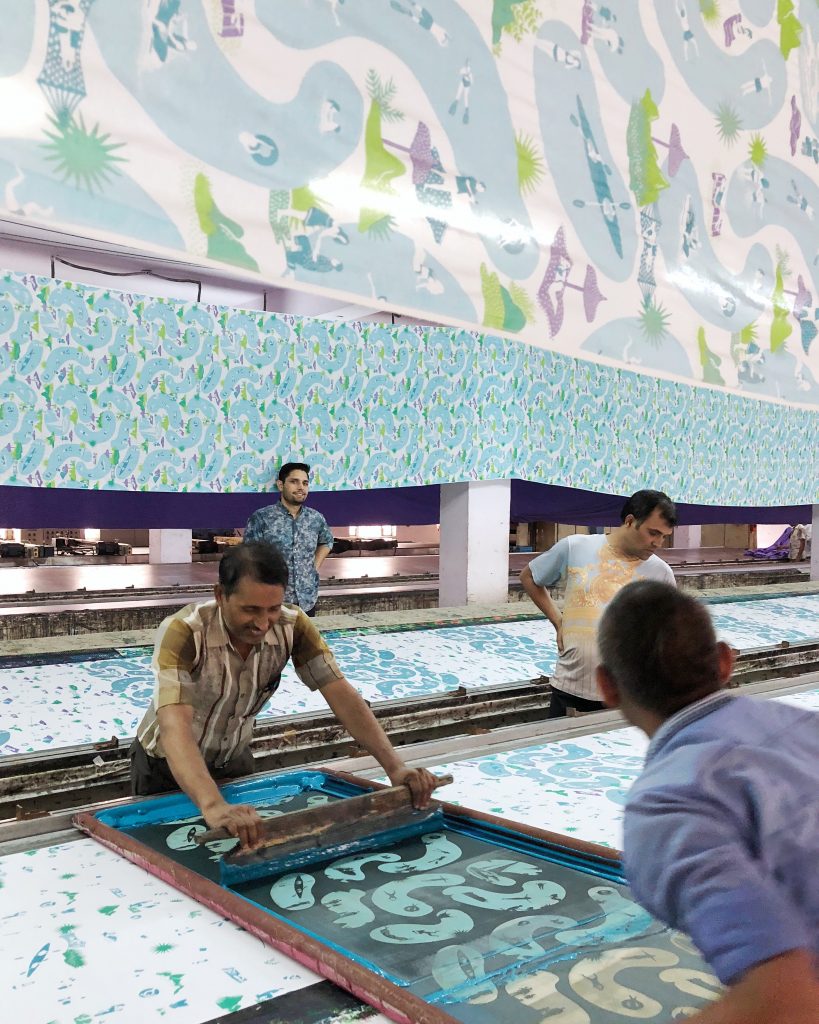 In her portfolio, you'll find a selection of the fantastic work done by Sarah and Maninder. The stories are from different collections that reflect their travels, including Japan, Turkey, Mauritius, England, and India. They either hand draw or draw in Photoshop and then color separately to make the hand-screen printing screens. An exciting element of their work is the use of jacquard weaving and, of course, their signature colorful, playful, and whimsical designs that evoke memories or a spirit of wanderlust for the home.
Today, Sarah is based in London but maintains a studio in Delhi where the beautiful products created come to life in-house. Fabric by the meter, homewares, and accessories are popular products they print and offer.
You can see more of their work on the Safomasi website.