October is fast approaching and we are excited to announce a special event in the Textile Design Lab: Selling Your Work Month! We will be coming together as a community to explore various methods of selling your work in the textile and surface pattern industry, and welcoming guest experts Misha Zadeh and Sandra Mejia (Bowers)
Here's a look at the schedule for Selling Your Work Month:
During weeks one and two we'll explore our newly updated group-study course, How to Sell Your Artwork.
Week One
Monday 10/3: Lesson One – Identifying Your Passion. Creating Your Vision.
Wednesday 10/5 at 1pm Eastern: Guest Expert Presentation with Sandra Bowers
Thursday 10/6: Lesson Two – Selling Your Work Through an Agent or Studio
Week Two
Monday 10/10: Lesson Three – The Freelancer's Life
Wednesday 10/12 at 1pm Eastern: Guest Expert Presentation with Misha Zadeh
Thursday 10/13: Lesson Four – Selling Your Own Work
Friday 10/14: Lesson Five – Your Next Steps
For the last two weeks we'll focus on Textile Design Lab tutorials that relate to the topic of selling your work.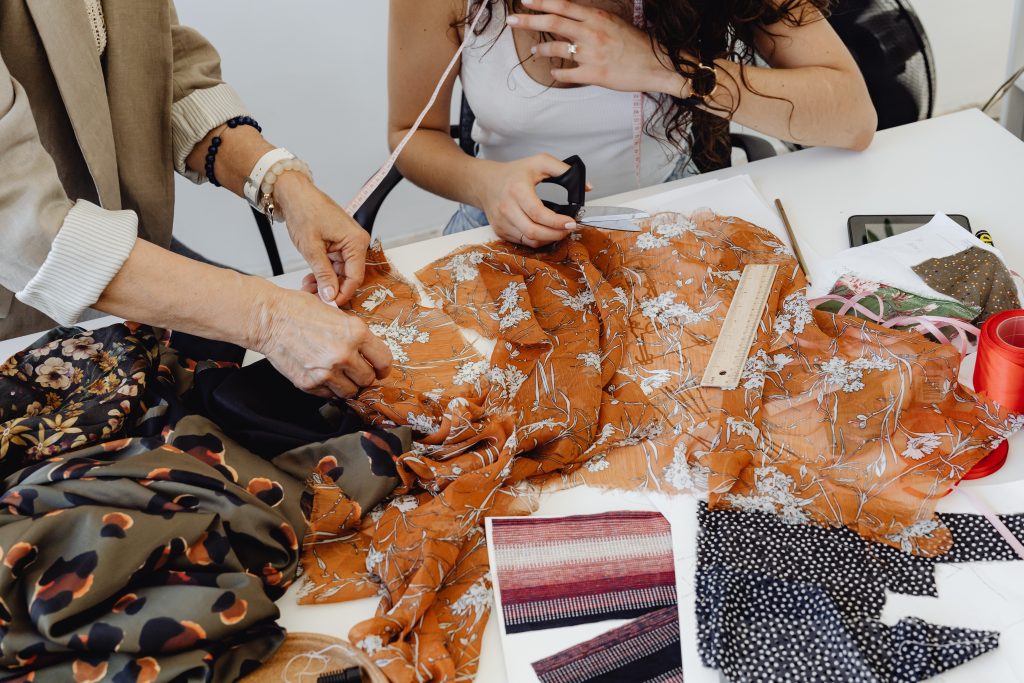 Here are just a few of the tutorials that we will be exploring:
Growing Your Business with Laura Oliva
How Narrowing Your Focus Can Bring You Greater Success with Ronnie Walter
How to Find New Clients (and Get More Work) with Sew Heidi
Self-Promotion with Andi Butler
Finding Your Niche with Vicki Wallis
…and more!
We can't wait to dive in to Selling Your Work Month, starting on Monday October 3rd. In the meantime, we invite you to download our free Rate Sheet Template, which will help you communicate your design rates like a pro.
To take part in Selling Your Work Month, join us in the Textile Design Lab!