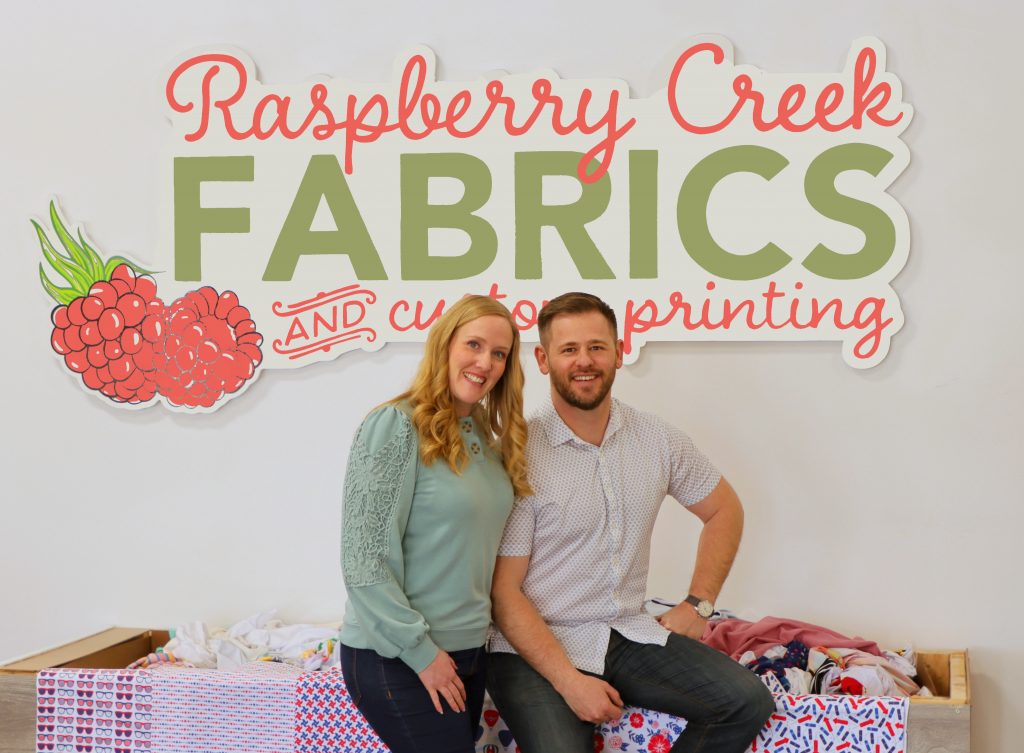 Raspberry Creek is a digital fabric printer focused on apparel and wallpaper. Diana started the company in 2012 for a simple reason: she wanted cute prints for her kids' clothes she was sewing. There wasn't a great selection of cotton jersey prints at the fabric store, so she started having her own designs printed in Los Angeles. Over the last decade the business has taken off and her husband Justin joined the company with a background in law and business. Fast forward to today, Diana and Justin now custom mill their fabric and print digitally in house. Diana loves the ability to create unique pattern designs and sew those fabrics into custom apparel pieces that actually fit!
Raspberry Creek Fabrics focuses on natural fibers like cotton jersey and french terry, along with bamboo, poplin, gauze and more. They also print a variety of polyester fabrics, like swim and minky. Recently, Raspberry Creek added wallpaper to the mix. They sell a peel and stick wallpaper with an adhesive back for easy installation. You can peel and reposition the wallpaper for up to 2 years! RCF uses the highest quality base paper, which is very durable – it does not tear and it is washable. The ink is commercial grade UV ink and is extremely vibrant, without any dot gain. This style of printing is more lightfast and permanent than other types of wallpaper printing – most print on demand companies are using a latex ink or toner. Another unique feature of Raspberry Creek is they allow buyers to resize and change the scale of the patterns in four different size options.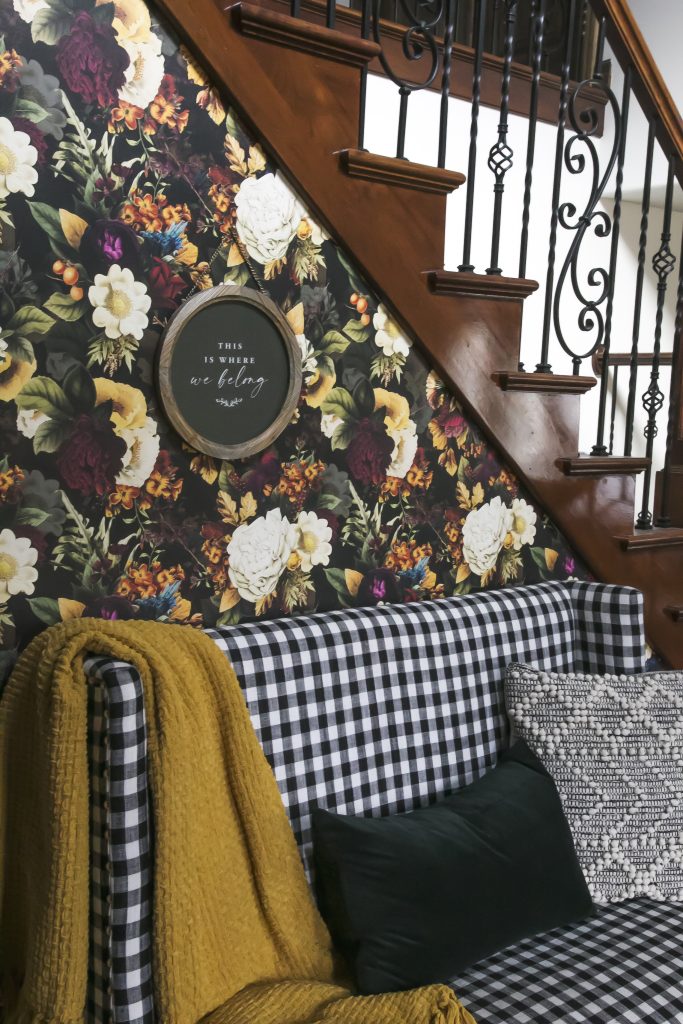 The business has shifted in the past year toward an online marketplace for designers. Designers are now able to upload and manage fabric and wallpaper designs for sale on the site and earn a commission. The sign up is simple and fully explained at www.rcfdesigners.com The process is possible through a proprietary web to print technology that received a patent last year. RCF is adding additional new capabilities for designers and new products for customers. The core of the business is the awesome community. Their private Facebook group has more than 32,000 members. Members are busy showing off their makes and seeking sewing advice. Check out their blog for lots of sewing tutorials and their Instagram here.