Designing For Impact
As textile designers, we constantly seek inspiration, push our boundaries, and refine our craft. We thrive on challenges that ignite our creative spirit and help us grow. This summer, the Textile Design Lab is thrilled to announce an exciting community event that takes a different approach—one that emphasizes mastery and collaboration over quantity. Get ready to slow down, focus, and create one incredible main pattern design alongside a community of like-minded textile designers.
The concept: While many design challenges encourage the creation of numerous simple artworks within a limited timeframe, our community event invites you to embark on a journey of exploration and growth over the course of 30 days. We will focus on the mastery of our craft by dedicating our time and energy to create a single, awe-inspiring main pattern design. This approach will allow you to delve deeper into the design process and truly refine your skills. This all begins July 10th and will run until August 7th.
The design process: Fizah Malik will guide us on this journey through three exclusive tutorials created for the Textile Design Lab community. We will follow her design process step by step, gaining valuable insights into her techniques, inspiration, and problem-solving strategies for creating complex hero patterns. This unique opportunity to learn from a master will enable us to expand our design repertoire and approach our work with newfound depth and creativity.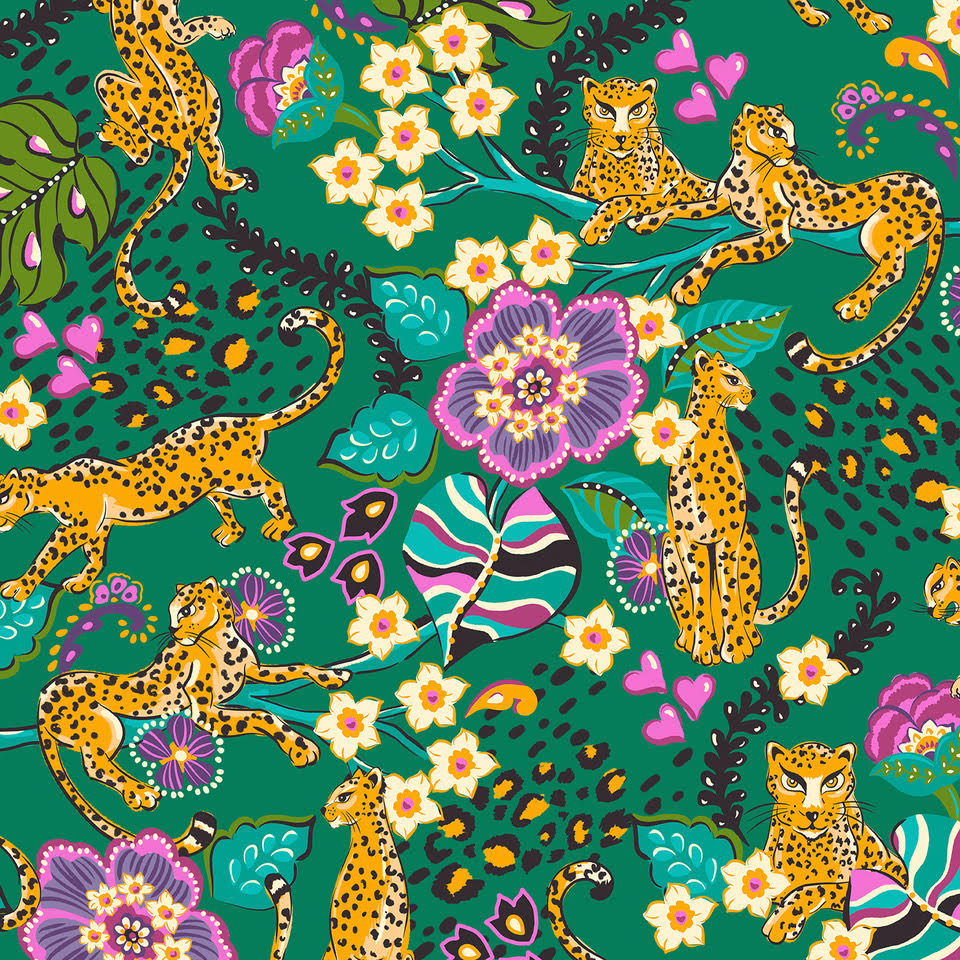 Resources: In addition to live art critiques and access to our library of over 100 tutorials, we will be offering complimentary access to WGSN, the most esteemed trend service in the industry, to the first 290 designers who register for the course. This invaluable resource will provide you with the latest trends, color palettes, and market insights, empowering you to create designs that resonate with the current zeitgeist. With WGSN at your fingertips, you will have an additional tool to elevate your designs and align them with market demands.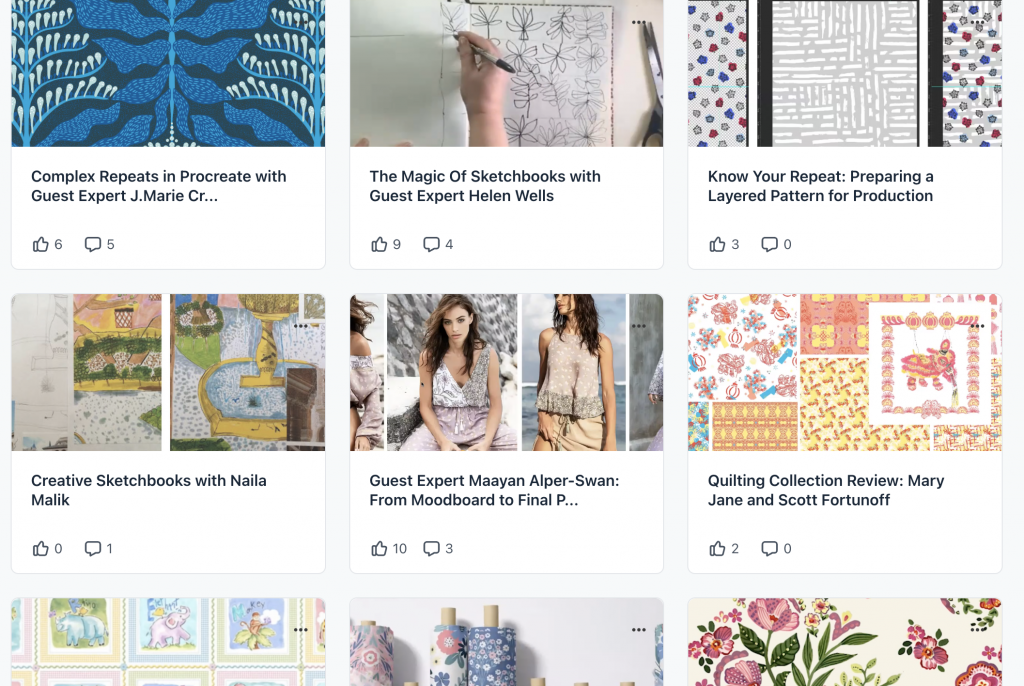 The power of community: One of the greatest strengths of our event lies in the support and camaraderie of our textile design community. By joining forces with fellow designers, you will have the opportunity to share ideas, seek feedback, and collaborate on projects. Our vibrant community will provide a nurturing environment where you can grow, learn, and forge lasting connections. Together, we will inspire and uplift each other on this creative journey.
As textile designers, our passion lies in the pursuit of artistic excellence. The upcoming community event offers a unique opportunity to slow down, focus on mastery, and create one remarkable main pattern design. By following the design process of a respected industry professional, participating in live art critiques, and enjoying complimentary access to WGSN, you will be equipped with the knowledge and tools to elevate your creative work.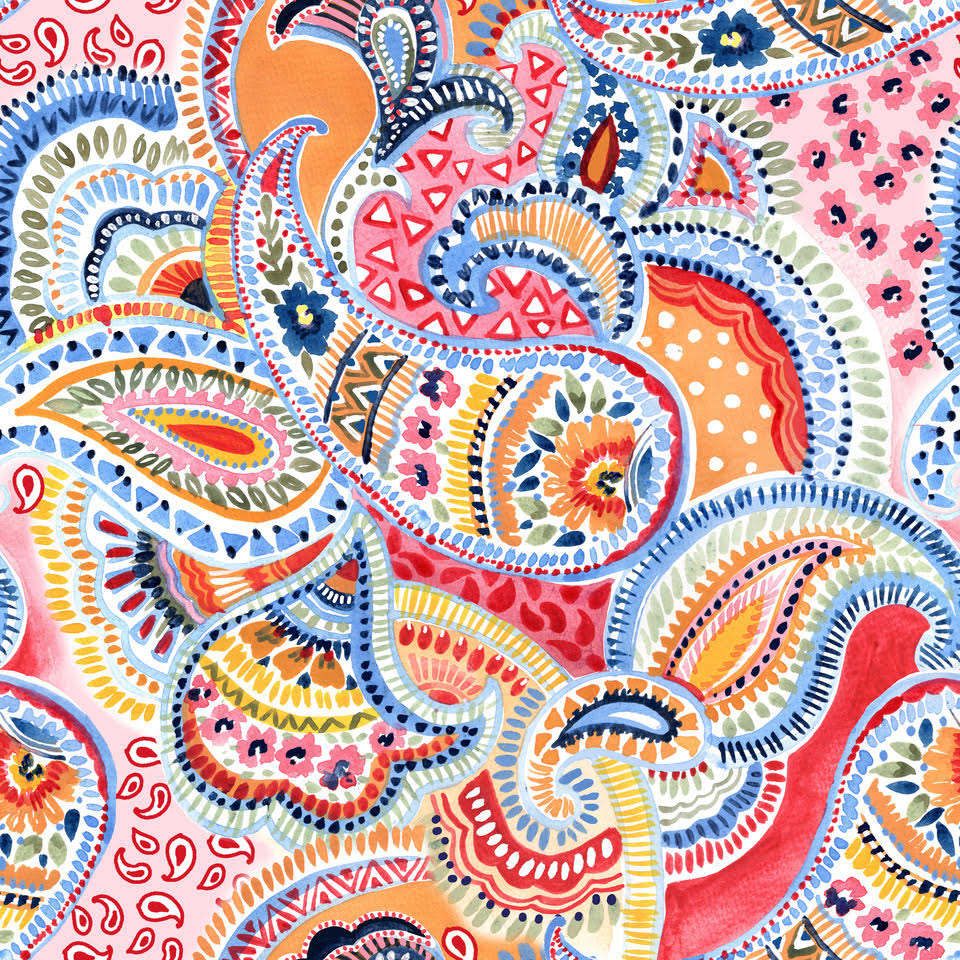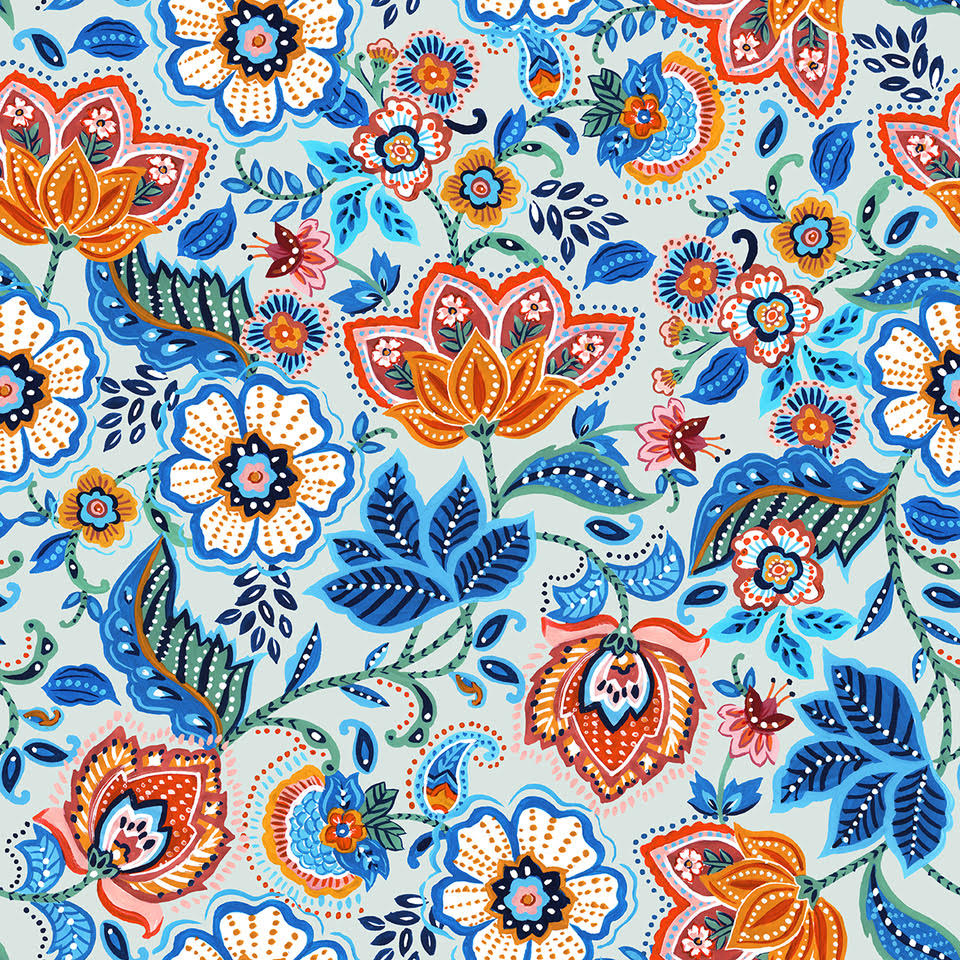 Join our community of talented textile designers this summer and immerse yourself in a transformative experience. Unleash your creativity, nurture your skills, and be part of a supportive network that celebrates the art of textile design. Together, let us embark on a journey that will elevate our craft to new heights.