This September in the Textile Design Lab we are discussing marketing! This important topic is essential to the success of any business or product and while the general concepts stay similar, overtime the strategies shift. Our Guest Expert to guide us on integrating video into our marketing is Sarah Fisher of Blue Lotus Films. Sarah will share her best tips and concepts for marketing and storytelling in an effective way on September 13th at 1pm EDT. Be sure to brainstorm any questions you might have related to the topic to ask her during the Q&A time. We hope you will join in the learning fun, as later in the month we will hear from art agent Melissa Schulz with even more tips on marketing and branding.
Sarah founded Blue Lotus Films in 2009, which is based in the Bay Area of California. As a storyteller, of course she has an excellent about page on her website, find that here. She gives us such stellar advice in this interview, be sure to read every word =)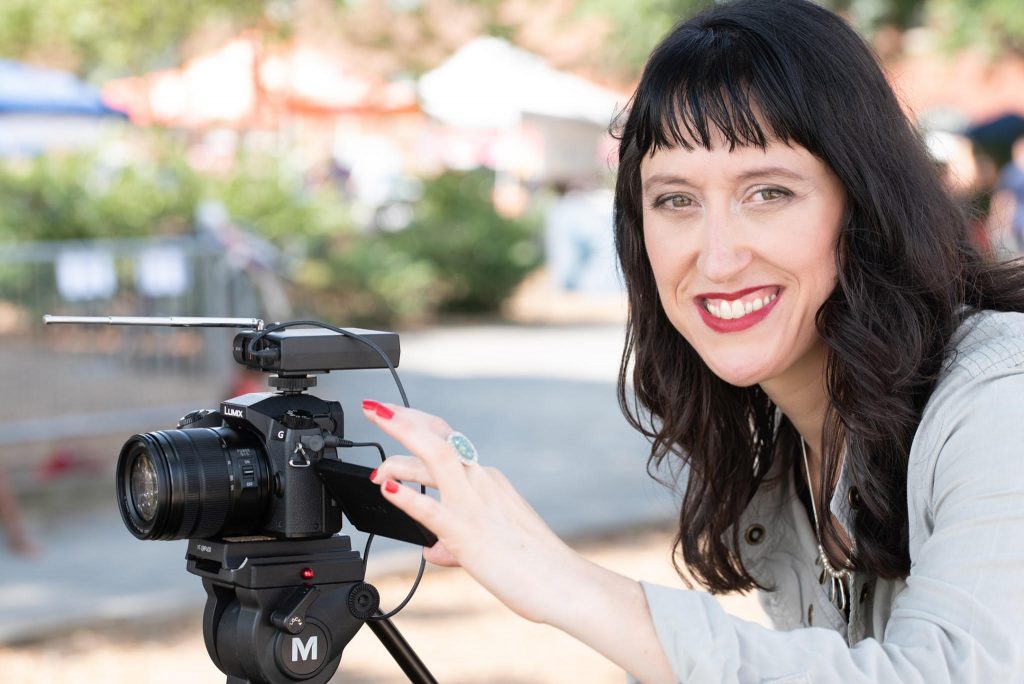 Can you tell us about your current business and what current projects you are working on?
I run a video production + video marketing company called Blue Lotus Films. I help wellness businesses create a memorable brand with inspiring, story driven videos. I am currently working with several video production clients to create promotional videos. But, for the past few years, I have added video marketing coaching services to my business so I can help clients learn how to create impactful, story-driven social media videos.
How do you stay on top of trends and technology?
I pay attention to trends and new technology – but it isn't a big focus of mine. I don't think it's essential to follow every trend or buy every new piece of technology. Impactful marketing is about creating consistent visibility with your target audience so they remember your brand and want to do business with you. It's super easy to become distracted by trends (such as AI) and go down a rabbit hole trying to keep up with all the trends. I'm a firm believer that trends can teach us about what audiences are looking for – but it's important to stay true to your authentic brand and not contort yourself to fit the algorithm. Watch my short video on this topic.
What are your best tips for staying sane while marketing work on social media?
Great question! Video marketing can seem overwhelming to a lot of business owners (especially solopreneurs). To stay sane, it's essential to stay focused on your purpose and focus on the answers to these questions: Why are you creating marketing? What impact do you want to have with your audience? Why are you compelled to expand your business? How can video marketing help you create a bigger impact?
Once you understand that video marketing isn't about sales or being pushy in any way whatsoever- it can become a joyful practice. When you believe in your purpose, marketing is not a chore. Marketing in general is about creating a relationship with your audience and serving them with the skills and talents you have to offer.

What advice have you received in your career that has stayed with you or influenced you?
I've worked with a lot of mentors who have helped me in my business journey. The best advice I've received is to view business as a spiritual practice. Often we think that business is about creating wealth or earning better profit margins. Businesses by their nature do need to make money – but the journey to creating a sustainable, impactful career can be a spiritual journey. What we learn about ourselves and how much we grow personally is way more important to me than how much money I make.
You have worked with such an impressive roster of global talent, who has been the most influential and gratifying to work with and why?
I've worked with a lot of great clients! Honestly I can't pick one because so many clients have impressive businesses and a strong desire to transform the world with their services. I love helping small businesses expand their marketing because they need help getting their message out into the world. I've also thoroughly enjoyed working with bigger brands like Task Rabbit and Yelp because of their strong commitment to marketing.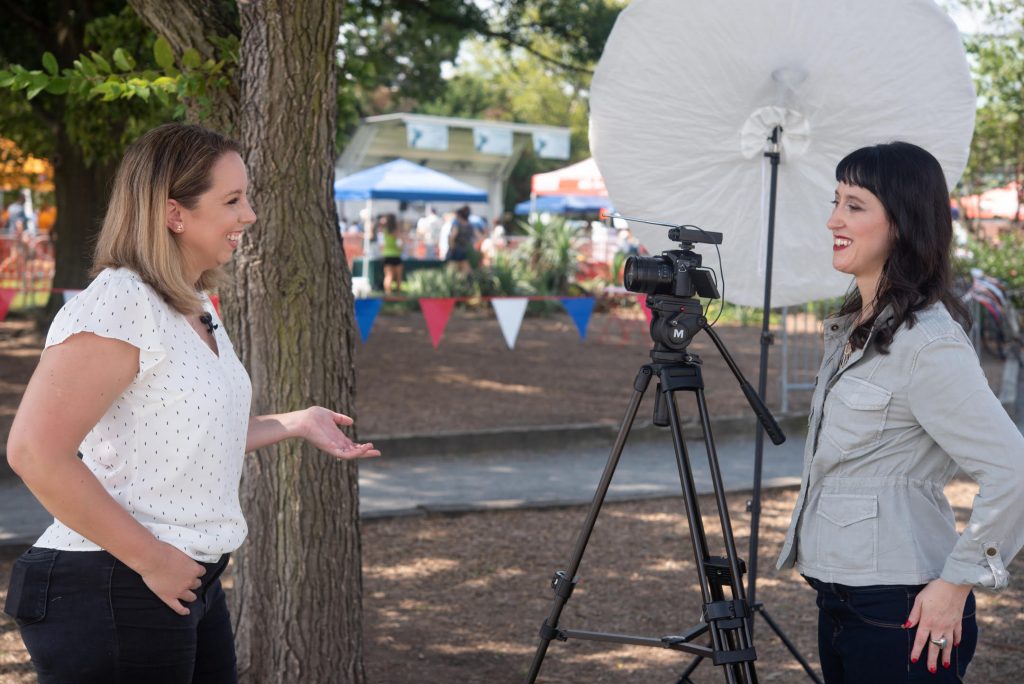 What instructions do you give people for developing a strong story for their content?
Storytelling is a powerful way to create a memorable brand and attract your target audience.Lots of entrepreneurs and small business owners who are making marketing content for their audience intend to convince their potential customers to buy from them by simply sharing the features and benefits of their product/service.
But, storytelling is a much more powerful way to attract loyal customers. Storytelling is a primal way to communicate, so when you share your business story (i.e. why you created your business) it is easier for your audience to remember what you do.
When you tell the story of your business, it is like a magnet that attracts the right audience to pay attention to what you offer. I give a lot of tips on storytelling on my YouTube channel.
To get started with storytelling, it's important to simplify your story structure. You don't need to tell every detail of why you founded your business – keep your story to 1-2 minutes. Focus on framing your client as the hero of the story and you are a guide who has the information they are looking for to transform their lives.
What would you consider to be your proudest moment or greatest success in your business so far? What are your goals for the future?
My greatest success was making a documentary film called "Meditate and Destroy" from 2003-2007. The film toured film festivals around the globe to great acclaim. It had a cult audience that wanted to see it – so we were invited to screen the film in cities in US, Europe, and Canada. We were offered a DVD distribution deal in 2009 by one of the most prestigious documentary companies called Kino Lorber/Alive Mind Media. The film was on Netflix for a year or so, offered a TV deal in the Netherlands, and was mentioned in the New York Times.
Please check out my social media sites for helpful content on video marketing:
Website: